The future of ecommerce has another 'm' in it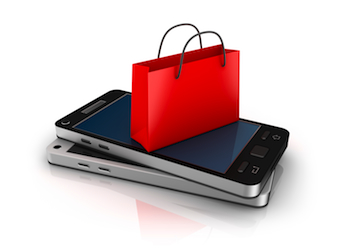 Mobile is increasingly important for online retailers. Rohit Dadwal argues that as more and more customers are shopping online, companies need to go beyond offering a basic ecommerce experience.
Take a look around you in any Asian country, and it's likely the people nearby are consulting their mobile phones. Some of them may even have more than one. In a survey commissioned by the Mobile Marketing Association (MMA) and conducted by BuzzCity, we looked at some of the online shopping trends in the region. Among the results, one of the most notable findings was the astounding number of people who were now using their phones as the screen-of-choice. 63% of the audience polled were accessing the internet through their phones.
Much of this time spent on the mobile screen is for online shopping. The Buzzcity report revealed that nearly half of mobile users (48%) make purchases online regularly, while nearly one in five mobile consumers browse products online before buying them in physical stores. Taken together, these behaviors indicate that more than 70% of mobile consumers shop online. Another study conducted by Tapad in conjunction with Forrester found that 44% of consumers who use a smartphone in the discovery phase say it's because it was the device closest to them.
In Asia Pacific, where mobile is often the primary device, a third (32%) shop with their mobiles compared to a fifth (21%) with PCs. Further growth in mobile-related commerce is expected as nearly one in three (30%) of those surveyed said that they would consider using their mobiles for shopping.
As more consumers go online to browse and shop in Asia, merchants will only remain popular if they go beyond offering a basic ecommerce experience. ecommerce pioneers did well by displaying pictures, relevant information and links that load quickly, and in the case of m-commerce, which also displays cleanly within a mobile format. The next level of the ecommerce experience must offer much more: advanced personalization of content, increased consumer engagement, richer content and more convenience are some ways for merchants to attract Asian consumers.
Think personalisation
In Tapad's research, 21% of consumers expect sites to "know them across devices" when they enter the purchase path, a feat which can usually be achieved with today's technology. A different way of speaking to the unique needs of an individual is typified by eBay's Zero Effort Initiative. Nobody would ever run out of groceries again because an app could track how often items run out, and re-order them to ensure a continuous supply, for example. Or with your calendar integrated with weather data, an app could provide weather-based recommendations on what to wear before you step out the door.
New ways to interact
Interacting with the same merchant over different devices is now common, making the cross-screen experience critical to the purchase. In the Tapad study, 71% of consumers reacted negatively to an inconsistent brand experience across devices, with one in 10 even stating that the inconsistency would drive them to stop interacting with a brand altogether.
Retailers can also experiment with ways to bring the online, mobile and physical experiences together. eBay created an interesting digital storefront experiment last year that turned giant screens at a mall into electronic versions of pop-up stores. Consumers could browse through selected products, attracting others to view the products as they browsed; purchase them through eBay's Paypal and then pick them up at retail locations within the same mall in a creative campaign that blended elements of both ecommerce and the physical retail experience. For added privacy, the actual payment transaction or final authentication might occur only on a mobile screen, adding an m-commerce twist to the activity.
Google has also thought about adding a retail element to Google+ Hangouts. With Shoppable Hangouts, viewers can buy the products that are discussed at a live Hangout. A series of Shoppable Hangouts featured famous fashion designers including Diane von Furstenberg, who introduced a new wrap dress to commemorate the 40th anniversary of the wrap dress during her Hangout session. According to ReadWrite, Shoppable Hangouts generated more than 150 million mentions on social media and a 5% increase in traffic on the designers' sites on the day of the Hangout.
Making it easier
eBay has also thought about how to reduce the drudgery behind its core service. Selling items on eBay can now be outsourced to the service provider itself. A pilot eBay Valet app helps sellers to value, list and sell items online, for a fee.
When considering how to improve on ecommerce or m-commerce, one fundamental rule holds: consumers will only come if it makes sense for them. The experience has to make life easier, or do something they need. Merchants which stick with the status quo could be left behind as the Asian audience demand increasingly sophisticated e-retail experiences. If you don't know your customer, it's time to find out more. Start strategizing today.