The green lantern: Kimberly-Clark's brand story
It's the global FMCG giant with an image as squeaky clean as its customers' bench tops and behinds. We go behind the scenes, and the big claims, to find out how sustainability is at the core of strategy at Kimberly-Clark, and learn that its Australian branch is lighting the way for the industry.
The Kimberly-Clark Corporation is more than 140 years old. One year away from its 90th anniversary in Australia, it can boast of being market leader in six of the eight categories it competes in, dominating against brands like Huggies, DryNites, Depend and Poise. With leadership shares in so many categories and segments, it'd be fair to say Kimberly-Clark has a very healthy business here, with iconic brands and multi-generational loyalty.
It's also fair to say that the company has had a long journey in regards to sustainability. One hundred and forty years ago it started planting a tree for every one that it cut down, and these days the Kimberly-Clark Corporation is ranked as the third most ethical company, according to the Ethisphere List. Earlier this year, its supply chain work in Australia earned it recognition from the Banksia Foundation, winning the inaugural Federal Minister for a Cleaner Environment Award, awarded by Greg Hunt. It's one of six awards the company has won over the last 18 months, making it the most awarded company for environmental practices in Australia.
On the eve of World Environment Day 2015, Kimberly- Clark Australia and New Zealand announced updates to the performance of its modern sustainability strategy, as well as its partnership with WWF Australia.
Marketing sat down with two members of the leadership team to not only dig into examples of how the company is going about its three-pronged attack – people, products, processes – but also ask the leaders of the business how they deal with scepticism, why business itself should be taking a leadership role, and whether the company is just jumping on the 'going green' trend while the going is good.
Robbert Rietbroek, managing director and chief executive, and Jacqueline Fegent-McGeachie, head of corporate affairs and sustainability, spoke to Marketing editor Peter Roper.
Marketing: There's a long history of sustainability in Kimberly-Clark. Robbert, you pointed out in a presentation that going green has gone from the margins to the mainstream. If it's been part of the company forever, why is it important now that going green has suddenly become a top trend with consumers?
Robbert Rietbroek: That's a great question. We looked at various sources here. The GfK Roper [Personal Values report; no relation to Marketing's editor] does trends analysis. They have, in the most recent survey, discovered that 'going green' is the number one stated consumer need in the world.
In Australia, it's the number two need. The number one need here is 'experience'. What that means… it probably means more flavours, more innovation in general in the consumer products industry. Going green is the second biggest trend. If you're aligned with one of the top three trends, there's definitely growth.
We also know that the green marketplace is already worth about $12 billion in Australia alone. Just for a reference, the entire Australian food and grocery industry is worth about $108 billion, $110 billion. So that's sizeable, very sizeable. We see that consumers are making statements. They now are demanding to know more about the manufacturer. Is it ethically sourced? Is it done in a way that they believe meets their stance?
They want to be able to buy, first and foremost, brands that they trust. That's critical.
Second, they want to buy brands that actually deliver a winning experience. In our case, our brands are functional brands. They do jobs. Kitchen towels clean kitchens. Nappies catch bowel movement and urine. Knowing that it's a reliable brand is more and more important in this volatile world.
It's not just the consumer. Look at our key retailers. The big retailers in Australia also understand objectives around ethical sourcing and around the environmental impact of what we're doing. That fits right into the strategy of our key partners.
When we think of our key partners, there are really three things that we want to do. One, we want to have the strongest leading brands. Two, we want to offer them the very best innovation. The third is we want to offer the best customer service of all the Australian manufacturers.
The result of that is we're now known as the third best FMCG supplier to retailers, which is a massive accomplishment. We have moved from number 15 to number three in the Advantage survey, which is an independent global survey of suppliers. Part of that, believe it or not, if you go back and you drill down to the diagnostics of that, is that we are recognised by the likes of Coles, Costco, the independents and the other retailers like the pharmacies, we are recognised as the most sustainable.
Inside the company, we have started to recruit quite a few people from Gen Y over recent years. What's interesting about that generation is they care less about what they earn than being part of a team, of an organisation, of a corporation that has a purpose, that has higher standards. If you think about recruiting and think about the employee brand that we're trying to establish, that is as important as it is with our consumer, as it is with our customer and our stakeholders and our shareholders.
M: The devil's advocate would say that trends can and do end. Does that mean sustainability performance among businesses could go backwards?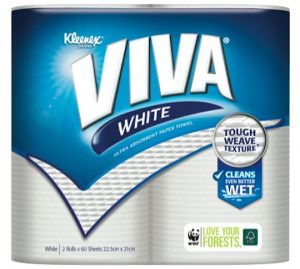 Jacqueline Fegent-McGeachie: The fact is that, yes, green has gone from the margin to the mainstream, but it's increasingly becoming core to the brand trust equation. So it's not a fleeting fad. And we're seeing the outcomes for organisations who do promote themselves as 'green', but don't have substantiation and don't have the robust strategy.
There are organisations, different brands, still on that journey, but… this is only going to become more of an issue and more of a challenge.
Well before sustainability was the done thing to do, over 20 years, we've been proactively setting up goals focused on minimising our operations that impact on the environment. We're still among the first multinational companies globally to start proactively measuring and challenging ourselves. Since then, we have expanded those calls to cover our three areas of sustainability, which are people, planet and product.
One of the ways that's been really key for us in [establishing] sustainability, and [fostering] a sustainability mindset in our organisation, is the fact that we link our sustainability strategies – which we call Our Essential World – directly to our company's core purpose, which is around leading the world for essentials and a better life.
A key insight that we've learned is that sustainability needs to be at the heart of your business, which is what we've done at Kimberly-Clark. I think that's helped put us on the path for more success.
RR: Sustainability sits in the core of our strategy. With the fact that we're such a large player comes a big responsibility as well. Our belief is that we shouldn't necessarily just abide by the rules and regulations and the legislation of the market, but we should actually aim much higher and set the standard of excellence in the market.
M: That raises a good point on whether it's carbon emissions or forestry or something else, the community often looks to government first. And independent groups often make the most noise. Why should business – which is often seen as the bad guy – drive change?
JFM: I think it's a combination of all three: there is absolutely a role for government, but there's also a role for business and there's also a role for the NGOs (non-government organisations). I think people do look to government for leadership, which is their elected role; however, what we see is that in addition to government providing leadership, as organisations, we also have a responsibility to minimise our own operational impact.
But then more to that is how do we further engage and inspire more change through the reach that we have through our well-known and trusted brands that extend into the homes of Australians to help them to understand and to inspire more change?
M: Tell us how the partnership with the WWF came about.
RR: In 2011, we started a partnership with the WWF. It's essentially built on the fact that we only use Forest Stewardship Council (FSC) certified paper pulp. FSC is the highest standard of certification of sustainable forestry, sustainable wood fibres. They're a very well-run organisation. They're extremely strict. They do surprise audits, for instance, of forestries and manufacturing facilities to verify that people are actually complying with their standards.
We support them. We think that they're excellent. We pay more for premium wood fibre that we know is ethically sourced. It does not affect the natural habitat of Indigenous people or animals that live in these forests, because they're sustainably forested. That sits at the core of our belief system. We've been doing that for many, many years.
That led to a partnership with the WWF around the Love Your Forest brand that we jointly created. It was created in Australia between Kimberly-Clark and the WWF.
We started campaigning together for the awareness of the FSC as the standard of excellence. At that time about, I would say, four to 6% of Australian consumers would have had awareness of the FSC certification as a world standard of sustainable forestry. After working with them now for four years, we've raised that to one in five Australians. One in five Australians now very actively has knowledge of the FSC certification of sustainably sourced paper. A threefold increase. Obviously we want that to be much higher – four out of five consumers still don't know.
That's why, when the WWF approached us this year to help in their mission and campaign to save the 'Heart of Borneo', which is a fantastic nature reserve where orangutans and other beautiful animals live – we don't source from the heart of Borneo – [but] we felt compelled to participate. You hear a lot about brands with a purpose nowadays. With having a higher purpose, we believe that brands also should have a voice. Brands should take a point of view. We think of that as what we refer to as brand activism.
We decided that we would take Kleenex Cottonelle and actively start campaigning for the protection of forests. What that means right now is, in this quarter, we will be donating a minimum of $150,000 to this program. It comes on the back of a million dollars that Kimberly-Clark has donated to the WWF for the 'Heart of Borneo'. This is not a one-off. The last four years, we've been investing in this program.
We decided that we shouldn't just invest in it because we believe in it, but we want to actively campaign for it. That's where the Heart of Borneo campaign with Kleenex Cottonelle has started.
It's amazing, we already have over half a million consumers participate on social media. They participate with comments, with likes, with forwarding. People are getting behind it. The overall objective is to heighten the awareness of forest certification – [show] that there are alternatives.
It is a matter of choice. You can choose to buy a product that is FSC certified. You can choose to buy a product that is endorsed by the WWF, because it doesn't affect the natural habitat of Indigenous people and animals and is sustainably harvested. We want to campaign for that. We believe that we have a responsibility to drive that message.
M: How does a business make sustainability work financially? Can doing good for the world and for people also mean making more money?
RR: That's probably the question, right? The answer to that is that we've been around for 140 years and we want to be around for at least another 140 years. That's the starting point. If you think about that, this means that we will have to be increasingly conscious of the fact that we are working with scarce resources.
Initially, if you go and buy FSC certified paper pulp, it costs more. That's a fact. You can easily go and buy hard rolls and paper pulp on the open market. It is a commodity market that's coming from forests that are not sustainably forested. It's a choice. That's a choice that has permeated all the way from our headquarters in Dallas, from CEO, Tom Falk, all the way to our operating unit. We've made a choice that we want to be doing this in a sustainable fashion, because we want to be around for another 140 years.
We also believe that, maybe not initially, but over the long run, consumers will choose us because of this, because we will have a long track record of doing the right thing. We also believe that our customers are going to be demanding this of suppliers in the next five to 10 years. We're ahead of the curve on that.
There's a correlation between our success and the way that we are perceived by the stakeholders, the consumer, the customer, shareholder, the NGOs, the government. That's why this is about putting sustainability at the core of strategy. In fact, later this year, I'll be speaking with the Chief Strategy Officer Forum in Sydney to talk about putting sustainability at the heart of your strategy.
If you do that, and yes, there may be some initial start-up costs, but if you do that, you also have to embed this in your innovation program.
M: Can you give some examples of that?
RR: I'll give you two examples of how we did that and how we're doing it. Last year, we were the first in the world to launch Kleenex Cottonelle bamboo and Viva Kitchen Towel with bamboo, FSC certified. We're the first in Kimberly-Clark worldwide to launch these very innovative solutions with bamboo, which is a highly renewable fibre.
In the US right now, our Kimberly-Clark professional division has done work to launch the new product that is branded 'Green Harvest', a trademark that's made with wheat straw, which is a bi-product of agriculture.
Let me dream big for a second: my big dream would be for us to move our entire sourcing of fibres to agricultural bi-product, but we set ourselves a goal to do 50%. In 2022, seven years, we want to have at least 50% of our wood fibres replaced by other natural fibres. Most importantly, by agricultural bi-product.
Think about Australia: Australia has incredible amount of agriculture and grain production and corn production and all of those wonderful vegetables. All the bi-product, all those fibres today are basically used for composting or sometimes they're burned.
We believe that in our future, we can actually use those in our manufacturing process to make Kleenex Facial Tissues, Viva Kitchen Towels, Kleenex Cottonelle Bath Tissue and, with the same quality, the same consumer properties: very soft, very absorbent, thick, so the consumer doesn't have to make any compromises.
Think about that potentially being a much cheaper raw material than wood fibres that are not sustainably forested. In Kimberly-Clark, we don't just have sustainability as a core strategy, but also at the core of our innovation program. We like to dream big, because when you dream big, you make big leapfrogs into new territories.
Let me give you another example. Australia has some of the highest energy costs in the world and some of the highest gas prices and electricity costs in the world. We were able to reduce our carbon footprint of our South Australian mill, which makes Kleenex Cottonelle, Viva, Kleenex Facial… by 50% over the last five years. It's partially driven by the fact that we created what's called a 'cogeneration' facility. The way we've done it is, we built a jet engine that you would typically find on an aeroplane, inside a sort of steel box. We bring Australian natural gas into it. We convert that into electricity. It takes care of about 100% of our steam that we use for our manufacturing process, 92% of electricity and 85% of our heat.
This has significantly impacted the reduction in electricity consumption in South Australia, with the perspective that that cogeneration unit produces about 20 megawatts of electricity, which is enough to power 36,000 homes for a year. We're exporting that back to the grid in the days that we have overproduction of electricity. Electricity is scarce in South Australia. It's largely dependent upon wind energy and other sources. Some days, we're a net contributor to the electricity availability.
The other cool story is about water consumption. We've significantly reduced the water consumption in Millicent to the point that South Australian ground water levels are rising again. They were being depleted for many years.
What's even better is the waste water that comes out of our facility is actually now Australian drinking water quality. We can actually say that the water that comes out of our factory is now drinkable, potable.
M: Have you tried it?
RR: I haven't tried it. It's actually being used for agricultural purposes.
JFM: Sometimes, in our ponds at our manufacturing sites, there's a quite a lot of bird life on them, so while the waste water reached Australian drinking water standards, because of the bird life that they attracted back to area, there's quite a lot of poo in them.
RR: Yeah, but it's a bonus to have the birds around. Large bird populations around a big manufacturing site, that's something that you could only dream of 20, 30 years ago.
Have you ever been to Mount Gambier by any chance, or Millicent?
M: I've been to Mount Gambier.
RR: You know they have the Blue Lake and there's another lake called Lake Bonney. It's not as well-known as the Blue Lake, but Lake Bonney, 20 years ago there was a bush fire and we had these tree logs dropped into the lake. There had been some pollution historically. We worked with the Environmental Protection Agency in South Australia to clean that lake up.
We took all the wood out. We cleaned the water of the lake. We have now fully restored natural wildlife in that lake. Lake Bonney has now reopened for recreation for people like you and me, so we can go and take our family swimming or maybe canoeing and interact with nature.
This is not just marketing. My whole point here is it's not just about the front end. For me, it's throughout the entire supply chain.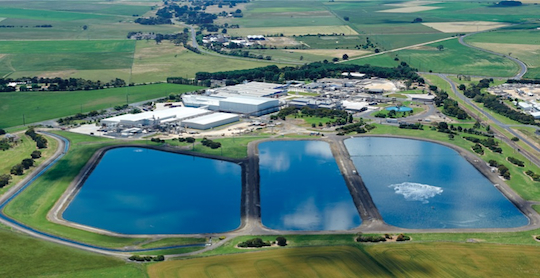 M: On that point, with environmental messaging there's always scepticism – how do you address that?
RR: I think the term you're referring to is 'green washing', right? That's what people call it. The key here for us is that we started this journey a long time ago. We've been working on this diligently and quietly. We've never necessarily advertised this up to the point that the WWF approached us to partner with us on this Love Your Forest Program. This is a recent development, but we've been doing this work for a couple of decades. Now that we feel that we are ready to reveal ourselves, we are revealing ourselves.
We probably would not have done this without the credentials of the partnership with the WWF. As a manufacturer, you can make all types of claims. The point here is if a third party such as the WWF, which is a very, very, very highly regarded organisation in the world, with the strictest standards, doesn't partner with just anyone. They're extremely selective.
Setting up a partnership with the WWF is an investment that takes months and years. They are our ally here. They are our partner. They also hold the mirror. We work with them very closely, which we continually improve and even get more sustainable on a year-to-year basis.
They, in turn, use us as, I call it, a lighthouse. [Via] the lighthouse, you lift up the standards in our entire sector. We are part of a very large sector of paper production. They use us as a role model in their storytelling and their benchmarking. That's an even bigger goal for them, which is to not just work with Kimberly-Clark on the FSC certification, but to actually raise the game of all of the manufacturers, so we can all enjoy the forests for decades and for generations to come.
JFM: I guess that's the objective. As Robbert said earlier, we don't source any of our fibre from Borneo. We never have. However, because of the challenges that Borneo is facing around unsustainable forestry and issues around biodiversity, they've approached us to partner with them to help try and drive change and to drive FSC certification in forestry companies that we have nothing to do with.
We want to see changes in the industry and we're happy to partner and collaborate with NGOs, like we do with the WWF, but also other stakeholders and community groups, like they helped us develop our forestry policy.
We're willing and happy to partner with other organisations and companies and brands to help drive change.