Branded love: the value of video content marketing
Gordon McNenney ponders the value of heartfelt video content and subtle branding.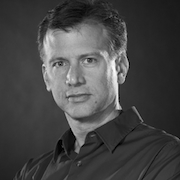 A new video is racing up the viral charts. It's touching, heartfelt, a little corny and all about love. And it's promoting a bank. You're reminded that "#TDBankThanksYou" because "we've been there through some of life's biggest moments" too.
Will the loving appreciation that's shown in the video rub off on the bank brand that's sponsoring it? Despite some less-than-loving YouTube commentary, I think so. In fact, with nearly five million views in three weeks, it may be the best marketing investment TD Bank has ever made.
From sharing to shopping: the marketing impact of 'First Kiss'
There's no better demonstration of the power of emotional chemistry than 'First Kiss', one of the most-viewed branded videos of all time. Created for Wren Studio, a California-based fashion label, it's had 105 million YouTube views, more than twice as many as Old Spice's 'The Man Your Man Could Smell Like'.
In 2014, soon after 'First Kiss' was released, I was part of a panel discussion at AdTech Sydney. When the topic of 'First Kiss' came up, some panel members said they found it deceptive – that the very subtle Wren branding in the clip was a form of marketing trickery. They predicted Wren would face a backlash when more people learned it was branded content, as had happened a few years before with Witchery's 'Man in the Jacket' campaign.
I disagreed. 'First Kiss' seemed an amazing win for a small company. I thought its low-key branding was an asset. 'First Kiss' wasn't dishonest about its connection to Wren, just very subtle. People want to share great content, and if the fashion branding had been overt, 'First Kiss' might have seemed more 'Abercrombie and Fitch' than 'Romeo and Juliet'.
Yet, even with all those views, I wondered whether the extreme subtlety of the Wren branding meant that it wasn't very effective marketing. I found a podcast interview on Small Business Big Marketing with Melissa Coker, the founder and creative director of Wren, where she discussed her content marketing strategy. "Wren was conceived to function as a content studio and brand. [With First Kiss], I wanted to make content that was emotional, authentic and that people would truly connect with.
"Typically the videos that we put on Style.com are more in a fashion context. 'First Kiss' reached people who were beyond that space…and beyond our intention. Traffic [to the Wren site] was up significantly. 96% of the visitors had not been to the store before. It's also gotten the word out more about what we do as a brand."
More than a year after its launch, I was curious whether the video was still having an impact. So I contacted Coker and asked about its long-term value. She told me, "'First Kiss' was a phenomenal success for us and remains so. Traffic to our website remains at levels about double to that of last year. Sales remain up significantly as well."
While Wren has created several other artful brand videos, compared with 'First Kiss' they have more style than heart, and a lot fewer views. The Roman poet Virgil apparently got it right for branded content: amor vincit omnia — love conquers all.
Gordon McNenney is content strategy director, DT Melbourne.