The most efficient ways to create engaging content
The key to great content is authenticity, writes Alexandra Tselios.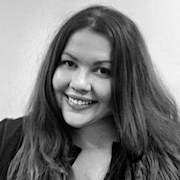 With more content available at readers' fingertips than ever before, creating engaging content has become an even tougher climate to navigate. Part of the reason I have never believed in a non-niche publisher integrating paywalls into their business models for readers is because a simple Google search of similar keywords is likely to bring up hundreds of articles, blog posts and images to satisfy their curiosity – meaning you've just lost eyeballs. Unless the author of the content or the subject is a matter of exclusivity it is very difficult to justify, for me personally, why would I pay to read that particular article? While not the most popular position for a publisher to take, I think it's fairly realistic and a good representation of the current and future climate. However, the question then becomes, how do we create content readers are likely to not only read but to actually share and engage with? When you consider that on Facebook alone around 2.5 million pieces of content are being shared per minute, the need for a compelling point of difference is crucial.
While some digital publishers will have a step-by-step plan to ensure they are producing engaging content, my approach has been somewhat less mathematical and based more on ensuring the ethos of one value – authenticity. We often receive articles by writers who are clearly trying to sell a product or brand and it can be so cringe-worthy that even if the product was quite interesting, the message execution was completely off and the interest is completely lost. Similarly, I have found that readers are quite happy to hear about a new brand or product via integrated content posts if the approach has been done with the intention of threading a compelling story that genuinely piques interest and is relevant to your audience. I recently published an article that was marked clearly as a 'sponsored post', showing the audience that yes, this brand has chosen to align with The Big Smoke on a commercial basis. The story we published was done with humour, irreverence and compelling evidence as to why the product was fabulous resulting in a 40% conversion rate with 58% more shares than a majority of stories we would publish that time of day. It was a stunning result, not only was the client happy, but most importantly, our readers walked away with something that was really of interest to them.
The key is having a solid understanding, as a consumer of digital media and also a typical skim-reader, of what captures and what converts. Whether the message is a strong political story, or a frivolous native advertising campaign, the approach for us is exactly the same. Our focus has been less on trying to capture 1 million unique users a month, and more around creating a valuable user experience that does two things – provide a voice for Australians to articulate their erudite, clever and funny opinions, and for readers to be captured. When we have for example a politician writing an article for us we are not looking to push an agenda, but provide an opportunity, similarly, we welcome divisive and oppositional positions openly resulting in capturing an engaged audience who are unlikely to become complacent in their expectation of our content. I for one, would rather my article be read by 1,000 people who walked away impacted by message than by 1 million people who clicked on it because it had a catchy title but was of no interest or real value.
There are certain methodologies that I have learned work well; for example, we will rarely publish anything longer than 600 to 800 words because we are well aware that, like us, our audience is busy and wants to quickly consume and move on with their time. We get it, and we want to curate well for our readers so they can have a valuable experience in a short amount of time. We will also often publish content that is asking well known or influential individuals exactly how they achieved what they have, because like us, our audience wants to learn and capture knowledge that they may not normally find elsewhere. The idea of concise, clever but more than anything authentic commentary is what I have found is most engaging with an opportunity to respond being a leveller. When you read an article and know you have the exact same right of reply as that author, and not just in a way where you are updating your status, writing an angry letter to the editor or posting on your own personal blog but reaching that exact expansive and Australia-wide audience, suddenly you engage differently. I believe the days of publishers devaluing content written by non-journalists or non-high profile individuals are changing, and suddenly we are seeing a place in Australia's stymied media climate for engaging content that is sharable, readable and most importantly, valuable.
From a personal approach, I rarely focus too much on what my competition is doing other than from an interest point of view. Carving out something new and focusing on your own data, your own value and your own position in the market requires intense focus that could become diluted or easily overwhelmed by cashed up competitors. Instead, we look at what works for us, what does our audience want to consume and how can we deliver that in the most interesting, innovative and engaging ways. The statistical approach and methodologies may fluctuate and evolve ensuring a responsive vehicle to an ever-changing digital climate, but the core value remains the same – authenticity and a consistent message.
Alexandra Tselios, is founder and publisher of opinion site The Big Smoke.