The high-end retailer's guide to combating showrooming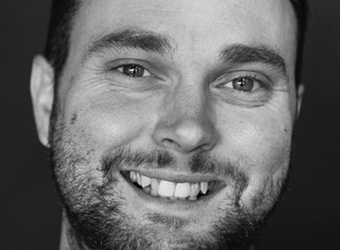 When we hear the word 'showrooming' – using these stores to browse but then buying the product online at a lower price – it is often mentioned in the context of mass retailers such as Myer and David Jones.
These retailers have been the subject of numerous case studies, but the increasingly popular practice has disrupted brick-and-mortar stores at every price point, including the luxury space.
Today's consumers are always on, connected and more informed than ever. They rely on their mobile devices at the point of purchase to gather details about products, discover deals and get recommendations from their social shopping networks such as Nuji.com and Svpply.com.
They are digital natives and very aware of the online tools that can allow them to save time and money.
So what does this mean for luxury brands? What steps should be taken to keep the retail experience engaging, and help the consumer contemplating a limited-edition Burberry handbag commit to purchasing in store?
How can high-end retailers tailor their strategies to adapt to the trends?
Survey the evolving landscape
Though a majority of retailers see this as an obstacle, it presents a unique opportunity to blend online and offline experiences to amplify sales and drive foot traffic.
Every new platform that surfaces has an impact on the purchase path, particularly for higher-consideration goods with a hefty price tag.
Whether stores are using geotagging to offer flash sales, bringing interactive product kiosks on-site, placing high-tech mirrors into fitting rooms or offering free Wi-Fi, there are a number of experiences that can be offered to combat showrooming.
Another area for luxury marketers to keep on the radar is the rise in mobile payments and NFC.
There is much discussion from consumers that they would like to see more retailers offer mobile payment options, so the industry must align quickly and look at updating POS systems to accommodate (will be interesting to see what Apple releases… when it finally does).
Navigate the challenges
Showrooming and other emerging consumer trends have placed new operational, technological and messaging challenges on luxury and retail brands.
As a result, attempts to combat these trends will fall short unless this kind of disruption is embraced.
Showrooming trends will continue to evolve as more people have access to web-enabled smartphones and social shopping platforms that allow you to compare prices on the spot, distribution is scaled to meet online purchasing demand and as competition between wholesalers increases.
Since we are constantly being engaged by new digital platforms, the marketing process has become fragmented, but it is still fundamentally connected in nature.
Through trial and error, luxury brands can determine which elements will appeal to the needs of their specific customer.
Service and storytelling
Luxury brands can thrive by offering a superior level of service and clienteling. This is an area that has built the reputation of many high end fashion brands.
Companies can embrace the concierge approach in store and on mobile by offering exclusive benefits to members to boost loyalty.
People want the care and attention to detail when they max out their credit card.
In addition, heritage brands such as Lacoste or Burberry can leverage the lifestyle aspect of the brand through storytelling.
By truly shaping the store to reflect the brand's overarching theme (see Apple), customers will buy into the experience and leave feeling included, engaged and part of the tribe.
To truly deliver on brand promise, luxury brands should look to consumer behaviour to find opportunities to elevate the level of service that consumers in this category have come to expect. Retailers need to catch up and fast.
Best practice tips
Luxury marketers – much like mainstream marketers – must combat showrooming by adapting in-store digital technologies to appeal to a luxury brand's customer base.
Adopt a 70/20/10 rule for trialing in store technology: 70% of budget goes to proven technology, 20% to emerging technology and 10% to never seen before technology. All based on consumer insight.
Anti-showrooming efforts should start with the concierge (digital and physical) approach and offer exclusive benefits.