The human connection: mobile is all about people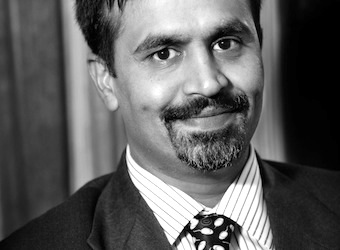 This really is the lucky country. Australians may not realise it, but this country is definitely up there compared with the rest of the world as far as mobile technology is concerned. Already, Wireless Intelligence predicts that by the end of 2013 there will be two million LTE connections in Australia, the result of both Telstra and Optus investing in their infrastructure.
And to be fair, Australians are eagerly climbing on the technology bandwagon. Research by Suncorp reveals that seven million people are opting for mobile banking in place of the traditional alternative, and Australians will spend approximately $16 billion on internet shopping this year, $2.4 billion more than 2011. Much of this online shopping is done via mobile – 57% of Australian online shoppers report increasing their level of spending via mobile devices over the last 12 months. This is not a surprise, not in a country with some 26 million mobile subscriptions, more than the population of Australia itself.
We're already seeing more interesting and innovative implementations of mobile marketing. The retail sector has been able to take advantage of mobile-based tools beautifully. Retailers can place QR codes next to merchandise, allowing customers with mobile phones an easy way to access more information regarding the product – right there in the aisles.
The moves benefit the consumer, in terms of convenience, but also provide businesses with important information. Supermarkets and grocery stores have developed online stores that allow consumers to shop while on the move, and have their selections delivered home. During the process of making purchases, data from their past shopping history is used to suggest possible items to customers – additional value for the customer, and easy sell-through for the merchant.
Successful mobile marketing does this as a baseline – making shopping easier and less of a chore, while providing customers with an enhanced customer experience. What's more, these have given customers a chance to interact with the brand, improving engagement and giving the brand an edge over its competitors.
Marketers do have to resist the urge to be too taken with the technology, however. Making the most of the tech we have should not involve reinventing the wheel, or creating new technology that needs to be bolted on to existing platforms – there is nothing more annoying than being told that one now needs to install something new in order to be able to do what was perfectly simple before.
Savvy marketers are the ones who return to their roots, who remember that the two key strengths of marketing are communication and storytelling, and recall that moving the consumer is the key to success. Campaigns that tap into emotional responses are the ones that people remember, and conversely, that emotive response that certain campaigns engender in consumers is what connects them to the brand, making them the brand's best advocates and ambassadors.
That explains why nostalgia is a powerful marketing tool, and why people are always more interested in marketing materials that make a human connection. Mobile is integrated so tightly into people's lives that many would be hard-pressed to remember their lives without it. Marketers stand only to gain from working to take advantage of that intimacy, by building consumer-centric campaigns that tell compelling stories.