The next step for retail in Australia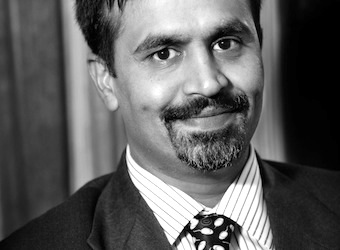 Mobile devices have become a part of the daily landscape in Australia. Mobile is fundamentally changing the way business is conducted all over the world and Australia is no different. While in the past the use of mobile devices and applications in marketing was limited to SMS and voice, mobile is now all-encompassing. It is relatively low cost, easy to implement and both small and big retailers are able to leverage the power of mobile.
The retail industry in Australia has already begun to tap on mobile's immense potential. Take for example the trend of virtual stores. In February this year, Woolworth's opened virtual supermarkets in two train stations. By using their smartphones to scan barcodes next to products users were able to create shopping lists, order online, pay, and have their purchases delivered. Woolworth's campaign is a great example of how mobile can help integrate multichannel advertising and really connect the offline and online elements of campaigns together. Through this campaign, Woolworth's was able to promote its online shopping app, as well as provide a useful service to busy customers.
Aside from shopping, mobile technology is also being used in restaurants and bars and being integrated into ordering systems. Tech-savvy owners are installing tablets at tables which allow customers to browse full menus and place their orders via the gadgets as well. Customers are also able to customise their order or place special requests. Customers can also pay online by simply keying in their cards numbers or swiping their cards. Incorporating such technology has eliminated much of the confusion and miscommunication that takes place between customers and service staff on busy days.
These examples show how mobile is slowly creeping in and changing our everyday lives. Simple activities such as grocery shopping, picking up the kids from school, getting around, waiting for the train, visiting a restaurant, have all been touched by mobile in some way or the other.
According to Telstra's 'Smartphone Index 2011′, smartphones are now becoming the preferred medium for many Aussies. One in four smartphone web users visit social networking sites on the mobile phones more frequently than they do on a computer. Meanwhile, 47% of smartphone web surfers use their smartphones to find information about a product or service.
Interestingly the survey showed that among the various categories of products that consumers browse online, clothing and fashion accessories, consumer durables, and beauty and cosmetic products have seen the greatest rise in numbers. This shows how people are becoming more open to online shopping and are starting to purchase personal as well as expensive items online.
The growing inclination of Australians to purchase online could spell trouble for retailers. Online stores do not have the operational costs of running a brick-and-mortar store and therefore able to price products more competitively and provide larger discounts on branded items. On the other hand, customers do still look for a unique shopping experience. Given rapidly changing consumer behaviors and the changes taking place in the retail environment itself, there is huge potential for mobile marketing to bridge the gap between online advertising and more traditional modes of advertising and deliver something fun, different, and better. The possibilities are unlimited.