The right questions to ask your paid search agency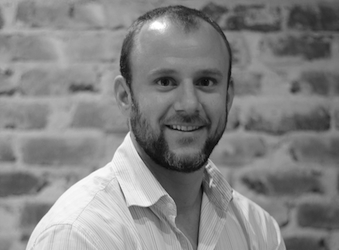 Too often, clients drive their digital agency in a direction that impedes rather than enhances their campaign. Their focus is on driving down the average cost per click (CPC) or increasing click through rates (CTR), targeting multiple goals that are often mutually exclusive (cheap traffic but high ROI) or even directing the overall strategy.
Smart clients, however, pick the right agency and ask the right questions to drive the results they deserve.
Picking the right agency 
People – The best people are often not the most confident in front of clients. They are more comfortable in a dark room with a spreadsheet, a black coffee and a copy of Wired. Clients, therefore, need to know that the people working on their campaign have an analytical persuasion and preferably a degree to match. As much as experience counts, tenure in the industry certainly doesn't mean quality.
Qualifications – Google has a series of qualifications (Fundamentals, Advanced and Display) your account team should hold and preferably the agency should be part of Google's Certified Partner program. If the agency is talking about using a technology to manage your account, it should also be qualified. Again, Google Analytics has a qualification as do most search technologies.
Innovation and training – As a client, I'd want to know how my agency keeps innovating to ensure my campaign is better than my competitor's. Is it using new technologies and concepts? Is it training its staff? And how does it measure staff performance?
Remuneration – Pay peanuts and you get limited resource on your account. All businesses have profit margins to retain. I suggest you understand what resource will be applied to your account.
Understanding your business        
Your business – It amazes me how often people are working on accounts when they have no idea what the business does and in some cases haven't even visited the website. Ask how your digital agency plans on getting familiar with your business and its nuances. More importantly, ask how it will keep on top of changes to the site and your product offering.
Marketing approach – How will the agency integrate with your other marketing activity? How will it maximise your overall return to ensure you're capturing potential customers your other marketing activity is pushing online?
Competitors – Ask your agency if it plans to monitor what your competitors are doing, to ensure you take advantage of gaps in their strategies or to learn from their strategies. Will the agency use technology, the free tools Google provides or a human-based approach?
Targets – An informed agency will deliver better results to your bottom line. Work with the agency so that the team working on your business understands your business targets. Ask them how they'll use those targets to produce paid search targets and forecast – what is their methodology?
General optimisation
Too often, optimisation occurs but findings are not recorded or understood. As a result the findings are not expanded on to provide further improvements and the learnings are not passed on to new account managers. Effectively your campaign IP is lost. You need to be asking how the IP for your campaign is being recorded and continually improved upon.
General optimisation – Some techniques can be conducted daily and others not for months. Whatever the case, ask what tasks your agency will conduct on a daily, weekly, monthly and quarterly basis. Will it check that your tracking is working and that your media investment is correct on a daily basis? I suggest it should.
Long-term plan – Don't worry about a 12-month strategy but ask for a rolling three-to-six-month plan that consists of test-and-learn strategies around landing pages, creatives, new keyword ideas and new methodologies. (Throw in some crazy long shots.) Ensuring this plan is in place ensures proactivity.
Betas – Search engines are always testing new products and methodologies and are looking for clients to test them. Some betas are successful and same fail spectacularly, but early adopters win and we advise clients to take advantage of any available betas. (Current Google betas include image extensions and search companion adverts).
Match type usage – Do you understand what match types are? If not, I suggest you read this. All match types have a time and place but with a mature campaign you need to ensure your campaign is 'exact' match-focused and that your agency has a match type strategy.
Reporting –If a metric has changed anyone can tell you it's changed, but you need to ask why and how you can take advantage of any changes. Ask your agency for real insights.
Here's what I prepared earlier
I'm not going to divulge all my trade secrets here, but below is a brief list of some advanced optimisation techniques your agency should be using:
Ad scheduling – Target your investment at the time of day and day of the week that provides the best results. Your customers may be conducting research mid-week, with the intention of coming in store to buy on the weekend. Therefore, you need different messaging and landing pages. Consider increasing your investment during TVC spots.
Geo-targeting – The accuracy of geo-targeting is increasing constantly and with the advent of mobile search we can even use Radius Targeting, which "allows you to choose to show your ads to customers within a certain distance from your business". If you know from direct mail that certain suburbs have a higher propensity to purchase than others, then target them. A mix of radius targeting and ad scheduling is a potent tactic.
Device optimisation – Mobile searchers' behaviour is very different from that of desktop users. Your campaigns should reflect that difference and they shouldn't simply be a replica of each other. Again, their geo-targeting and ad scheduling should be different to reflect that difference in user behaviour.
Ask the right questions and you will be rewarded. As with any relationship, there needs to be a balance. By all means, push your agency, but do so by asking the right questions that will further your campaign.