The Social Sale: don't think the purchase is the final step for brands and retailers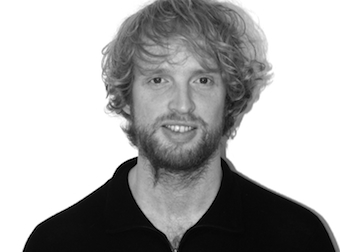 Tom Ollerton, global marketing director, We Are Social, writes that an opportunity for brands and retailers begins after a sale is made.
Every year, millions of dollars are ploughed into product advertising to get people into shops. Millions again are spent on shopper marketing to close the deal in store. So, when a customer walks into a shop and buys a product, a marketer would be justified in thinking, 'Job done! My marketing has worked'.
However, this old world of consumerism has changed. Now there's another element in the purchase equation to consider: social media. Before, a customer would buy your product, perhaps tell a friend or two if they were particularly impressed or disappointed, and then they were forgotten until they walked back into your store. Not exactly a social process.
The proliferation of social media means that this kind of sale is now a wasted opportunity – or a 'dead sale'. Now, after a customer buys a product, the next stage of the shopper process should be the 'social sale'.
A social sale is when a customer who has purchased a product shares the purchase with their social communities, raising awareness of the product (and the place it's been purchased from). Essentially, it's a peer-to-peer recommendation – the holy grail of marketing.
It's not a difficult leap to understand why the concept of a social sale makes sense. People are, whether they like to admit it or not, curious by nature. They want to know where their friends are eating and drinking, where they holiday, if they're making a big purchase like a car or house.
Add this to the ever-growing use of smartphones – people are checking into venues and locations in their millions every day, worldwide. A social sale brings these behaviours together, in a way that benefits a brand.
Some brands are already harnessing this behaviour and using it in a way that can benefit them.
For example, in the UK, Amex teamed up with department store Harvey Nichols to reward fans with money off their shop if they purchased items over £25 then checked in on Foursquare. It then expanded the campaign to Twitter, offering its customers a whole host of discounts if they used specific hashtags for brands like McDonald's, Whole Foods and Dell.
Our own research recently found that thousands of people each month are snapping and sharing product photos from supermarkets on Instagram, with brands like Coca-Cola featuring regularly due to their personalised bottle campaign.
This was an evolution even on the previous example – Coke didn't even need an incentive, by creating a clever product that put the consumer at the centre of the marketing process, the social sales were generated organically.
RELATED: Case study: Share a Coke campaign post-analysis »
While campaigns like these are leading the market, the social sale is certainly not happening that regularly – yet. It's still in its infancy, but it has the potential to revolutionise the purchase process significantly in years to come. Mobile, shopper and social marketing are no longer separate disciplines. They need to evolve, and be considered as a cohesive whole, to allow each element to play to its true strength.