Uber delivers lunch to raise funds for charity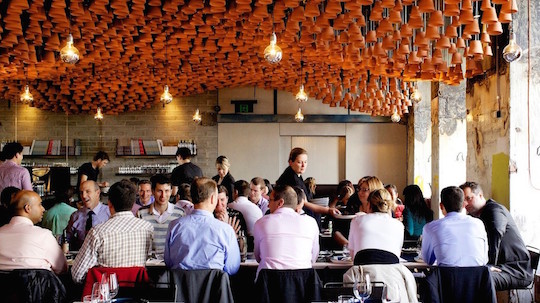 Uber users will be able to order lunch delivered to their office today as the ridesharing app partners with OzHarvest to raise money for vulnerable Australians.
In six cities around Australia, users of the downloadable Uber app can order $12 meals from celebrity chefs to be delivered within 10 minutes in a fundraising drive that launched at 12pm today.
Uber general manager Simon Rossi said this promotion marked the beginning of an ongoing partnership with OzHarvest and was inspired by a united vision to make cities better.
Rossi said that the companies are looking at more campaigns in the future, but nothing was "set in stone."
OzHarvest CEO and founder, Ronni Kahn, said that when innovative brands with a purpose come together to do good, only good can come out of it.
"Innovation with a social purpose is how we define what we do at OzHarvest. We're so proud that Uber has joined us on our food revolution and hope that the public can too. Together we can reduce food waste and eliminate hunger."
There are 200 meals to be delivered by Uber in six cities across Australia. Celebrity chef Neil Perry is providing meals in Perth and in Sydney, George Calombaris in Melbourne, Jock Zonfrillo in Adelaide, Matt Moran in Brisbane and Dennis Duncanson on the Gold Coast.
Uber donated $10,000 to fund 20,000 meals and all profits from today's fundraiser will go directly to OzHarvest. The objective of today's campaign is to provide 50,000 meals to Australians in need.
This partnership will mark Uber's ongoing support of OzHarvest's Think.Eat.Save campaign. Think.Eat.Save. is backed by the United Nations and aims to raise awareness about global food wastage. To date, OzHarvest has saved 12 tonnes of food from landfill and delivered 35 million meals to charity partners across Australia.