Vevo to launch in Australia with MCM partnership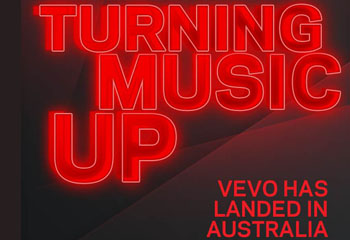 Music video platform Vevo is set to launch in Australia next week, after signing a partnership with MCM Media.
The service, currently only available in the US, UK and Canada, launched in 2009 as a joint venture between Sony Music Entertainment and Universal Music Group. Worldwide, it attracts 3.3 billion video views per month, including views from 5.5 million unique Australian visitors to its YouTube channel, primarily of exclusive video premiers from partnered artists such as One Direction, Rihanna, LMFAO and Lady Gaga. The service also streams live concerts, having broadcast Coldplay, Pitbull and a host of other shows in the past.
The service is free to users with revenue derived through advertising, both in banners on the company's YouTube channel and in short video commercials that play after every second video stream on the website.
According to CEO of MCM Entertainment Group, Simon Joyce, the partnership will combine MCM's existing portfolio of websites with Vevo's digital properties.
"The addition of Vevo to our existing websites, Take40.com and TheHotHits.com, will ensure MCM Media is delivering Australian music fans unparalleled access to artists while giving advertisers greater opportunity to engage with music lovers," Joyce says.
The new service will launch next Tuesday, April 17, with a live gig from award-winning UK singer/songwriter James Morrison in Sydney.
VEVO uses its website, YouTube, mobile apps (on iOS, Android and Windows Phone 7 platforms), connected television apps (on Google TV and Boxee), and user embeddable video players to power music videos from over 1000 artists. It is currently accessible via YouTube in over 200 countries.