What does Dove's 'Real Beauty' really do? Shine a torch into the attic of Unilever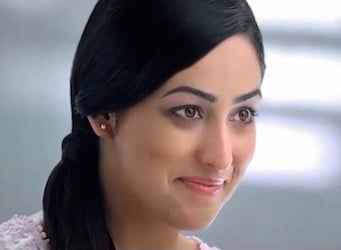 For all the praise heaped on Unilever for Dove's 'Campaign for Real Beauty', what it actually does is highlight the consumer goods giant's contradictory messaging, writes Patrick D'souza – and in one of its most important markets, India.
I'm a lover not a hater when it comes to Unilever. The Dutch giant does great work in both established and emerging markets. However, even my regard for the company does not allow me to watch its 'Campaign for Real Beauty' – whether 'Sketches' or 'Patches' – without cringing.
Take the offensive ad below. It made the top position in a round-up of offensive advertisements coming out of India's advertising industry published by Qz.com, all for skin-whitening products.
You see, I know what many consumers in the Western world don't. That the same company that celebrates 'real beauty' globally, undermines it in its biggest and most important market – India!
In India, the Unilever company has been selling a highly lucrative brand called 'Fair and Lovely' for more than 15 years. It is little more than bleach, and as an ex-WPP executive mischievously quipped on Facebook only a few days ago: "With one quarter moisturising cream!" 
But it is not the product's premise (it is a 'skin whitener') that I have a problem with. It's the way the company is delivering it at a brand level. Through ads that clearly undermine young women – young girls actually – preying on their hopes, fears and insecurities.
http://youtu.be/ubbufbkbovY
The ad sets a scene where a young girl goes to an interview with her father. Her dark skin is mocked and laughed at. Needless to say, she doesn't get the job. Then in an inspirational moment, Vedic wisdom suggests 'the girl try Fair and Lovely' from the company that Indians have trusted for years: Unilever!
Your eye brows are raised, and so are mine! The transformation of the girl's skin and life is instantaneous as she waltzes into her next interview and job.
What the Unilever folks clearly haven't done is watched 12 Years A Slave or the Oscar-winning speech of Lupito Nyong.
What they also clearly haven't understood is that they are not just selling product. They are messing with young girls' minds. And there is something fundamentally messed up about that.