What really happens to your CV when you apply for a job online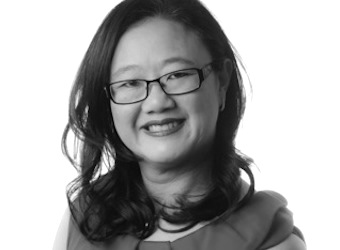 Executive recruitment specialist Christine Khor answers your job-seeker questions. Today's question is: "What happens to my CV when I apply for a job online? I never seem to get a response even though I fit all the criteria."
Sadly, this is a case of technology making things more efficient but, sometimes, less effective.
Ever since the birth of the online job board, hiring companies and recruiters have had to employ the use of applicant tracking systems (ATS). Because it is now easier than ever for job seekers to indiscriminately send their CV, recruiters are flooded with applications for every job they advertise.
To manage this, an ATS will allow a recruiter to search on keywords, thereby narrowing the influx of applications to only those that are relevant to the job. Some ATSs even rank the applications in order of relevance to the job vacancy.
The benefit of this technology is that a recruiter can find applicants with very specific skills for a very specific job. For example, an IT coder who must have experience in Java and C++ can be identified immediately by simply searching against those specific skills.
The disadvantage is that great talent can be missed if the recruitment process is reduced to a keyword-searching machine, particularly when it comes to roles in marketing or communications. For example, the title of 'marketing manager' can often be synonymous with 'brand manager', 'product manager' or 'customer experience manager' – just to name a few! So, if a recruiter is just searching for the term 'marketing manager', sadly many applications could be excluded.
Good recruiters use ATS technology as a small part of the recruitment process, rather than the be all and end all. This means that resumés are sorted by relevancy to the specific job they are recruiting for, but other applications that may be relevant for other jobs are still assessed, ensuring that good talent does not stay undiscovered. This human approach is the hallmark of a good agency, one that knows the space they recruit for intimately.
While we advocate for a more human approach to recruitment, using an ATS is a necessary evil. Here are our tips for job seekers out there to improve their chances at getting through an ATS screening:
Optimise your CV. Make sure your resumé is keyword friendly by using universal terminology in describing your qualifications, responsibilities and achievements, rather than company-specific language or abbreviations. Try to use the same language from the job ad, as this will most likely include the key search words for the screening process.
Don't submit your resumé in PDF format. PDF documents can easily be misread due to formatting issues. Submit your resumé in Word format for the best results.
Don't worry about the length of your resumé. It used to be a rule of thumb to keep your resumé as succinct as possible. Because of ATS software, you can now submit a longer CV, allowing you to include more keywords and relevant experience. This will increase your chances of ranking higher in relevancy for the job.
Don't get too creative with phrases and wording. 'Career achievements' may sound more sophisticated when detailing your work experience, but often an ATS is looking for the phrase 'work experience'. Getting a little too flowery with language can hurt your chances of getting through the initial screening process. Remember, you can always impress the recruiter with your language skills at interview or during phone conversations.
Keeping things simple, professional and well-structured will increase your chances of getting through an initial screening of resumés. From there, you can expect things to get more human.
Need some career advice? Tweet your questions to @Marketingmag along with the hashtag #hireintelligence.