Why this is the year market research will really shine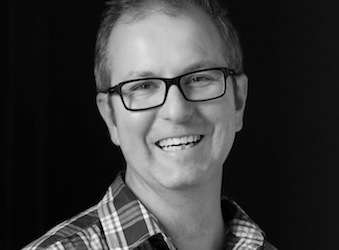 Thinking about the future of marketing and market research in 2014, I can't help but feel positive. And it's not necessarily because of business growth for everyone involved in marketing and research, but it's because professionals who can play a role in helping marketers make better decisions, quicker, will flourish. This year will be more about getting research outputs and insights into a flow that gets research professionals into the decision-making processes of big business and government, and less about research methodology or new approaches to data collection.
In recent years, everyone in the market research industry has heard more claims that the research space is dying, but I would challenge this hypothesis. In fact, research is in a dramatic stage of flux.
Over a year ago, Fast Company floated the concept of Generation Flux, the general idea that today's environment is so chaotic that we must constantly rethink everything, including our value propositions and business models. The perspective of Generation Flux is brilliant—and very relevant in market research. The art and science of better decision-making isn't going away, but the institutions and the structures, even the nostalgia, that brought this industry this far might. Moving forward, we need different paradigms, ones that leverage the best that each of our innovations have to offer.
Most global studies suggest that market research professionals want to change. Consumer empowerment and putting the customer at the centre of decision-making is a shift, not a fad. In simple terms, the market is heading towards us, and we need to be flexible as we continue to evolve.
So why am I excited about market research this year?
For one, technology is helping to get research into the larger business conversation. Business and government leaders are finally starting to understand the power of having a continuous conversation with customers, consumers or constituents instead of one that is ad-hoc.
When Facebook Founder Mark Zuckerberg spoke at the Y Combinator Startup School, he told his audience about how Facebook figured out that users want to share photos on the site: "We really listened to what our users wanted, both qualitatively listening to the words they say, and quantitatively looking at behaviour that they take." While users didn't explicitly say they wanted photos, they were uploading new profile pics every day, allowing Facebook to infer what people wanted. More recently, Facebook launched a user feedback tool, suggesting that the social network plans to continue having conversations with its users.
Zuckerberg may have thought this is a novel approach to new product development, but most research professionals are already doing this day in and day out.
Second, research teams have tremendous opportunities to expand their influence in their organisations. In today's world, companies can pull consumer understanding from multiple sources and research teams are struggling to keep control of the flow. But there's a shift happening where research teams are starting to redistribute and share insights more into the constant decision-making flow of the company instead of keeping the knowledge to themselves. That's exciting as it gets insight into a flow that gets research teams into the decision-making processes of big businesses and government.
To do this, however, we need to shift from ad-hoc consumer conversations to an ongoing approach. We also need to merge survey data with passively collected behavioural data and, more importantly, get our customer/consumer outputs to input and talk to existing information and reporting ecosystems that businesses and governments use. The insight ecosystem will only integrate into other decision-making ecosystems if we share the knowledge and build the bridge outside or the research department.
As a global profession, the biggest opportunity and biggest threat for research will be defined and determined by how much we ourselves as practitioners are willing to be flexible in a digital driven world. We need to find ways to keep up with change and feel comfortable in a land where we don't know what's around the corner and a world where we need to share more.
It's hard for many research professionals to do this (as we love to be in control and understand) but we need to try.