WiFi patent oversight a harsh lesson in intellectual property protection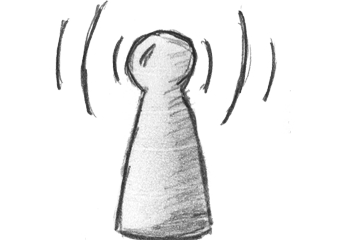 The Hill's hoist, cochlear implant, plastic money, invitro-fertilisation and dual flush toilets are among Australia's great innovations. But who knew that five pioneering scientists from the CSIRO were responsible for the invention of wireless technology? By the time its patents expire, WiFi will be used in an estimated five billion devices.
The CSIRO first sought to patent its wireless technology in the early 1990s. Since that time it has embarked upon two landmark court cases for patent infringement in the United States.
The first trial settled a few years ago for just over $205 million. This week it was reported that the CSIRO and Commonwealth Government settled the second of those cases, this time against several laptop makers, mobile carriers and wireless chip makers for $220 million.
While the CSIRO and government are reportedly satisfied with the $400 million they have recouped thus far from commercialising their intellectual property, around 40% of the world's WiFi-using devices will not be covered by the patent because CSIRO neglected to protect the invention in emerging markets including Russia, Latin America, China and India.
Patent protection comes at significant cost and every business must make strategic decisions about where to direct scarce resources. As one entrepreneur colleague noted, "With unlimited funds one might patent anything, everywhere but this is not likely to be good commercial practice."
Whether CSIRO made a commercially sound or costly decision back then is for others to debate. However, the latest court settlement does serve as a reminder to those that have a product, device, business method, apparatus, or computer-based software or process worth protecting of the  importance of an IP strategy.
In Australia there are two different types of patent:
1. Standard patents provide 20 years protection and are appropriate for inventions that are manufactured, novel, useful, and possess a sufficient level of inventiveness, and
2. Innovation patents provide eight year protection and are available for inventions that do not meet the higher inventive threshold required for standard patents. To register an innovation patent, the invention must be different from what is already known, and that difference must make a substantial contribution to the working of the invention.
Patent protection should be applied for in each additional country of interest. An application can be filed in each country, or in multiple countries under a single application under the Patent Cooperation Treaty and European Patent Convention.
The best advice is to seek legal advice.