Your most unhappy customers are your greatest source of learning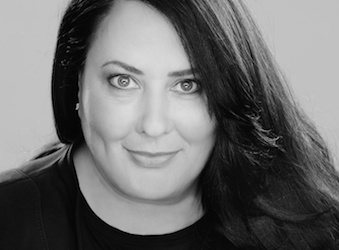 As a head of marketing, I once received a telephone call from an irate client contact who accused my company of a serious information security breach. As it transpired, he was correct. Unbeknown to me, one of my firm's business development managers, while visiting the client's office, had pocketed their internal phone directory and then instructed his assistant to add everyone listed (from the deputy chairman right down to the tea lady) to our CRM system.
Owing to the value of the client and the nature of the breach, I had no choice but to bring the issue to the attention of my managing director. He, in turn, was obliged to disclose it to our client's CEO.
The experience was awkward, embarrassing, stressful and disruptive.
It was also extremely positive.
By accepting responsibility, and then responding with speed and transparency, no lasting damage was done to our client relationship. Plus, we had a great case study to use internally whenever we had cause to talk about data or account management.
In contrast, earlier this year I engaged a prominent social media agency to build a website for one of my own clients. I'd worked with the agency a number of times in the past, though not since it had had been acquired by a much larger company. My then and now experience with this agency could not be more extreme. Creatively, the work it is doing is better than ever. But from an account management perspective, while key people are still present, the customer experience is nowhere to be found. Late for meetings, distracted during meetings, inaccessible, unreliable, no attention to detail, unresponsive, poor communication, no communication…
For a long time I fiercely defended the appointment – my appointment. Finally, a month or so ago at the end of my tether, I called a meeting – a 'Come To Jesus Moment'*, if you will – at which my account director (also the head of agency) acknowledged the issues and assured me he would get the project back on track.
Weeks passed, the project fell further behind schedule, and I further escalated my concerns.
Bill Gates once wisely said, 'Your most unhappy customers are your greatest source of learning.'
I have two decades' experience in the appointment and management of agencies, yet I don't mind admitting how much I've learned from this experience.
Has the agency? I'm not sure yet. Resolution of this project is still a work-in-progress. But we're on the right track. At least the executive I'm now dealing with shares my passion for client service and is accountable. That's a good start.
*In urban terms, 'Come To Jesus Moments' (CTJMs) are all about focus, clarity, intention and gravity. In 2013 — in disdain for all business jargon, buzzwords, clichés, euphemisms and grammatical catastrophes — Forbes hosted its second-annual Jargon Madness competition.  Forbes readers voted 'Come To Jesus Moment' corporate America's most insufferable expression.