B2B companies – are you getting enough bang for your PR buck?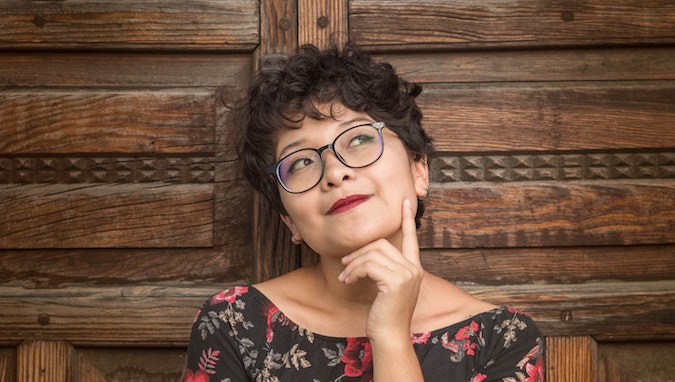 When every dollar counts, B2B companies should expect PR agencies to show real, tangible evidence of ROI. Azadeh Williams explores how to unlock the value of your PR investment in today's complex and fragmented digital marketing ecosystem.
The pandemic has forced B2B companies to rethink every marketing and advertising dollar, pushing many organisations that have had their purse strings tightened to rethink the value and ROI of their marketing and PR mix.
Say goodbye to lazy PR
Traditional public relations agencies can no longer sit complacently on chunky retainers, give clients 'a handful' of media placements each quarter and expect a client to be ecstatic about the 'reach' and 'mindshare'.
Raise your hand if you are experiencing any of these with your current PR investment:
Spending over $4,000 a month and getting less than 1-2 media placements a month

Spending over $6,000 a month and only receiving media-led PR campaigns, with no integration of video, social media, demand gen or inbound strategy

Spending over $100,000 a year on PR and many of your prospects still don't know who you are

Spending over $150,000 a year on PR and your agency or comms specialist still struggles to articulate who you are and what you do to the press and prospects
If you are experiencing any of the above, you're wasting your valuable PR budget. 
Data-driven marketing is making metrics more transparent than ever. Your PR agency needs to show real, tangible evidence of greater ROI, and needs to be integrated with your marketing mix, not operate in a silo.
In other words, the value of PR can be unlocked when it's strategically part of a much larger, and more powerful, demand gen engine.
What PR and media coverage actually does for your brand
Here are some of the benefits that PR and media coverage can tangibly do for your brand:
Awareness and mindshare

Organic media coverage can be great for awareness. Good PR, if done by a specialist who understands your B2B industry and your customers, will help attract the right, targeted attention to your brand. If done consistently well and at scale, it will help maximise 'mindshare' over your competitors. In turn, you will have more 'share of voice'.
As an example, we worked with a global AI business that was expanding in the APAC region. When we started working with them, barely anyone knew who they were. After 12 months, they had 60+ media placements across target technology publications, resulting in a 1m+ reach in brand awareness.
Building a strong brand perception

If your prospects search for your brand online and a long list of powerful news stories and mentions come up, it will help make your company look more established, especially if your news and insights demonstrate company strength, growth, happy customer stories and success. When a consumer is ready to purchase, finding an organic media article about your brand could help inform their purchase decision as it is a great unbiased endorsement of your service or product. 
As an example, we worked with a leading global data-driven martech company where we created a customer story with a leading commercial network, for publication on their own website. We strengthened the story with a video campaign amplified across social media. We then repurposed all content for press distribution. The result of the integrated campaign was a surge in visits to their landing page and their most successful demand gen campaign for an entire 12 month period.
Amplifying your thought leadership

Great thought leadership content can immediately position your c-suite leaders as trailblasers in their field. Consistent, regular thought leadership articles placed consistently well across the right channels can work wonders for positioning your c-suite leaders as a cut above the competition, while building trust and 'humanising' your brand. This is particularly critical in the B2B space, where prospects still want to know the people behind the brand.
If you're lucky and your media coverage provides backlinks to your site or if the content is so exceptional it drives prospects to look your website up, then you might notice spikes in your web traffic. C-suite leaders mentioned in articles can also expect a surge in LinkedIn requests, and possible speaker opportunities – sometimes off the back of even one well-crafted media placement.
As an example, we created a series of carefully crafted bylines for a c-suite leader of a growing data services company, which resonated with the company's leading martech partner which, in turn, shared the article across its entire organisation. This helped strengthen the trust and partnership alliance between the two companies. It also supported an unprecedented surge in work and demand from the partner, for our client's services.
Increasing brand equity

If you're looking for investors, increasing brand equity through the power of PR can be invaluable. If your potential investors search for your brand online and a long list of positive news stories and mentions come up about your company's growth, successes and wins, it will help make your company look more attractive to your investors and elevate your brand equity in the long run.
As an example, we gave one of our global AI clients over 150 media placements globally across the APAC, US and UK regions in 12 months, elevating and strengthening their brand equity ahead of their IPO.
What PR and media coverage actually doesn't do for your brand
Many B2B companies make the mistake of confusing media coverage with lead generation or digital marketing, only to be left wondering why media coverage is not generating direct leads.
For marketing activity to be 'lead generation' it must drive consumers to a dedicated landing page where you can capture leads for sales and retargeting. Most organic media articles don't do this, because they do not include backlinks of your choice and they do not include a call to action. They also don't let a brand control the messaging. Journalists report news, they're not an extension of your marketing team.
Reshifting your PR investment
The harsh reality in today's landscape is that a marketing, PR and inbound strategy that is heavily 'PR focused' is not going to impact sales in the same way as it did 10 or 25 years ago.
Marketers now have a plethora of channels available to them where they can communicate and engage directly with consumers, control the messaging, retarget and capture leads. And the savvy consumer now wants to hear directly from brands, provided what they say is valuable and authentic. 
Stimulating and capturing consumer attention now must involve an omnichannel approach to funnel people from awareness to consideration and intent. PR, when done right, should fit snugly in this omnichannel marketing mix and help strengthen your brand consistently and at scale.
Photo by Paola Aguilar on Unsplash.
Found this article interesting? Read this article about why building a 'community' is a B2B marketer's best asset.