How to manage a thriving remote sales and marketing team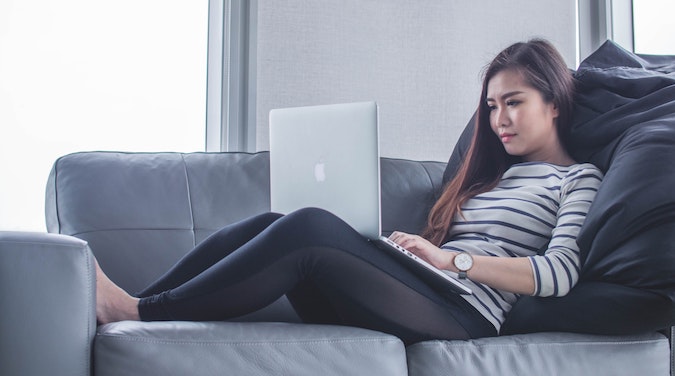 The rise of remote work has led to hybrid models where teams are collaborating in-person and online – but how does this apply to extraverted and collaborative careers like sales and marketing? Vasanti Craig and Angelica Kopec, from Business Excellence Australia, outline practical strategies for managing sales and marketing teams, no matter where they are.
A recent McKinsey report shows that more than 20 percent of all workers can effectively work remotely. Finance and management teams showed the highest potential for remote work. However, how does this apply to our front-line salespeople and marketers on the ground?
Can a remote team meet the business objectives of the organisation?
Meeting business objectives has a lot to do with whether the team has a clear direction and mission for both the organisation as a whole and the employees individually.

Humans are social animals, particularly the personality types that work in sales and marketing. Successful employees in these industries want to be inspired by larger themes and by the people around them. They thrive in an environment where they are part of something bigger than themselves.

Giving these individuals clarity on the overall team direction will better place them to work effectively and efficiently. This will, in turn, help them reach business objectives. Organisations with a mission that considers employee wellbeing are more likely to fuel those feelings of support, fostering creativity and bonding with their team to achieve better business outcomes.

Organisations should redefine their direction and mission statement with remote working in mind.  Including practical strategies on how they will achieve their promises and vision in this new set-up. Routine video meetings can help ensure alignment from the team and accountability from the organisation.
Setting expectations and measuring outcomes
Another important part of the puzzle is ensuring employees have a defined job description, boundaries and expectations. Failure to review job descriptions and expectations in the remote working context results in individuals feeling unsure of how to traverse their new ways of working.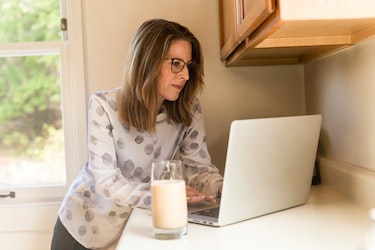 Without clear direction, employees are more likely to experience stress, anxiety and feel that leaders do not understand the new challenges induced by remote working. For example, employees may feel a sense of being unable to switch off as the home has now become an office, leading to working overtime and weekends. This is likely to lead to burn-out and the law of diminishing returns.

Individuals who have undergone conscious discussions with leaders regarding how their job description may have changed and the expectations that are being placed on them are more likely to meet business objectives. They will have a better understanding of the boundaries and parameters of the role, as well as re-defined expectations and support from leaders.
Finally, organisations should set KPIs that can be measured and performance incentives. Setting tangible and intangible KPIs in line with business objectives gives structure to what is a flexible and unmanaged working environment.

It sets the team up to win individually and collectively. It motivates individuals to achieve goals, reduces complacency and encourages performance through incentives when KPIs are reached and surpassed.

Organisations need to be creative on how to measure performance goals that have previously been considered 'immeasurable'. Teams and individuals should be given the opportunity to discuss how intangible sales and marketing KPIs could be measured to meet business objectives.
What role will a sales and marketing leader play in the 'new normal'?
While working remotely can be a hindrance for team players so far as the cultural and social aspect is concerned, sales and marketing leaders can reap the rewards of remote working to achieve the organisation's business objectives.
Benefits include the ability to connect dispersed decision-makers who may be spread out geographically, interstate or overseas. Through a remote work setup, leaders are able to organise video conferences on Zoom or Google Meet at the best time suitable for everyone to make the purchasing decision together – wherever they are in the world.
Work/life balance is another key benefit of remote work. Since the beginning of 2020 with a global pandemic at our heels, so many team players, executives and customers have had to adapt quickly to the changing environment. In 2021, business people are now accustomed to enjoying the work/life benefits of remote working, from enabling us to pick the kids up from playgroups to walking the dog between remote meetings.
How can business leaders implement sales and marketing strategies remotely?
Creating the right environment is imperative for sales and marketing leaders in our new normal and can shape the team's mindsets with helpful measures on the ground. Leaders must work on implementing clear direction and agreement on mutual plans upfront in the achievement of common goals. This is a core principle in the Australian Business Excellence framework, and something that is especially critical in a remote working environment.
Sales and marketing leaders must also ensure that their tools of the trade are in place, and their team is comfortable and confident in using them. These tools can range from remote working video conferences to collaboration tools like a virtual whiteboard.
Clear communication has never become more important – and not just for business objectives. It can make a huge difference in what's acceptable behaviour, output and activities, and what's not.
Finally, leaders must help their teams to find a clear structure behind everything they do, including meetings, emails, and calendar planning. In a time when our personal and professional worlds collide and blur the lines, never has there been a more salient time for leaders to bring structure and agendas to remote meetings. 
The future is hybrid, after all… 
While we have an ongoing push and pull between collaborating in-person to online, businesses will need to balance both the advantages and disadvantages with a hybrid model. Sales and marketing teams can still meet regularly at a flexible workspace 'hub' but can also make the choice to work remotely. This will afford them the time for their family, friends and personal interests, making them more balanced as people and valuable contributors to the high performance of the business.
As in person relationship selling becomes a distant memory, leaders must shape their sales and marketing teams by putting customer value at the heart of everything they do, in order to create competitive advantage, improve customer acquisition, achieve long-lasting, sustainable performance – no matter where they're working from. 
Vasanti Craig is the head of sales and marketing at Business Excellence Australia.
Angelica Kopec is a business consultant and a member of Business Excellence Australia's marketing sub-committee board.
Photo by Mimi Thian on Unsplash.
Photo by LinkedIn Sales Solutions on Unsplash.
Found this article interesting? Read this article about consumer power and converting carts.