Facebook outmanoeuvred Twitter to buy Instagram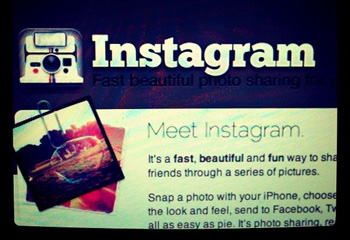 Facebook pipped Twitter at the post with its $1 billion purchase of photo-sharing network Instagram last week, beating the rival social network which also expressed interest in buying the startup.
According to a report in the New York Times, Twitter 'expressed interest' in purchasing Instagram just a few months ago, despite the fact that Instagram is yet to turn a profit.
Twitter co-founder Jack Dorsey was one of the early backers of Instagram, investing in the service in February 2011 and taking part in the beta trial of the app. Social media newssite Mashable points out that Dorsey's Instagram stream has gone silent since the Facebook acquisition of the service.
Facebook appears set to maintain Instagram as an independent service and will continue to support sharing photos on other social networks, including Twitter. Announcing the acquisition on his Timeline CEO of Facebook Mark Zuckerberg wrote, "For years, we've focused on building the best experience for sharing photos with your friends and family." Now, we'll be able to work even more closely with the Instagram team to also offer the best experiences for sharing beautiful mobile photos with people based on your interests."
Image credit: aleksgrynis.