Forget the ratings, MasterChef has won already – revisited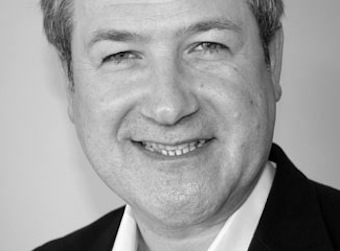 Reality television flows with the changing economy and national mood. With another season of MasterChef wrapped up, Michael Byers looks at what made it a success, and writes that the battle for grocery buyers is far from over.
That was my headline in early May as the 2014 season of MasterChef Australia went to air and debate about the show swirled all around, I wrote about the success of this reality TV pioneer and why this season had already won.
Now, with a two-part finale screened on a Sunday and a Monday night, achieving audiences of 1.26 million and 1.7 million, respectively, according to OzTam, it's a good time to revisit.
The 2014 season was successful in part because it built its audience along the way. The producers wisely refreshed key elements of the show without abandoning the integral structure or presenters, which fans of the show enjoy. Without doubt, one of the most vital parts in reality TV production is the relationship that viewers forge with the contestants, with a season that runs as long as MasterChef there is time (a rare commodity in TV) to enrich and nurture the viewer with them supported by social media and digital ensuring that when the finale looms your audience is ready and waiting, keen to see their favourite win.
The brands featured in MasterChef are many, and some have long had a relationship with the show and are becoming adept at leverage. Nobody does it like Coles… Wesfarmers claims to have had sales spikes in this season of up to 1400% for some of the key ingredients used in the program recipes. For example: pistachio nuts up by 125%, red cabbage up 89%, fillet steak up by 56% and pink ling fish up by 1421% (source: SmartCompany).
FEATURED RESOURCE: 'The Product Placement Handbook' and 'Brand Value Analysis Report' – exclusive to Marketing »
MasterChef mirrors the Australian mood. The first season was commissioned to offer GFC-weary, uncertain consumers a reality TV show the family could watch in prime time with 'nice' presenters offering them new, exciting recipes using cheaper products available in their local supermarket. Fast forward to 2014 and, again, Australia is facing uncertain economic times, and turn to 'comfort' TV. Reality TV producers and brands would be wise to note this.
A glance at this season's episodes 'highs' clearly point you to where the viewers are, many with a keen interest in the UK chef Heston Blumenthal and his multi-sensory cooking. It's a growing market and the opportunities for brands in this segment continue to rise.
With market share so close (35% Coles and 40% Woolworths) the continued success of MasterChef and cooking shows such as My Kitchen Rules (MKR) mean that both supermarket chains are closely watching this lucrative reality TV format as are many products looking to be placed and integrated.
Coles has just sponsored MKR and Woolworths is about to roll out Recipe To Riches. Oh, and the new kid on the block, Aldi? Stay tuned and keep watching this screen.
FEATURED RESOURCE: Showbrands is offering two exclusive resources containing vital information for brand managers and media agency teams involved, or considering being involved, in product placement activity.
Details and pricing information for 'The Product Placement Handbook' and 'Brand Value Analysis Report' can be found here »