Infographic: Top 10 topics discussed by Australians on Facebook in 2016
Singers, senators, shark and sports were the topics that got the 15 million Australians who regularly use Facebook sharing in 2016, as well as the gaming sensation Pokemon Go.
Facebook has dug into its data and released a list of the 10 most talked about topics of 2016.
The social networking site's 2016 Year in Review top 10 list was measured by how frequently a topic was mentioned in Facebook posts made between January and December 2016. To compile this list, Facebook says posts were analysed in an aggregated, anonymised way, and then ranked to create a snapshot of the year.
Most talked-about topics in Australia in 2016
US Elections
Malcolm Turnbull
Shark Attacks
David Bowie
Pokemon Go
Pauline Hanson
Western Bulldogs and AFL Grand Final
Brexit
Rodrigo Duterte
Olympics
And here's that list in handy shareable graphic form. Click it to enlarge.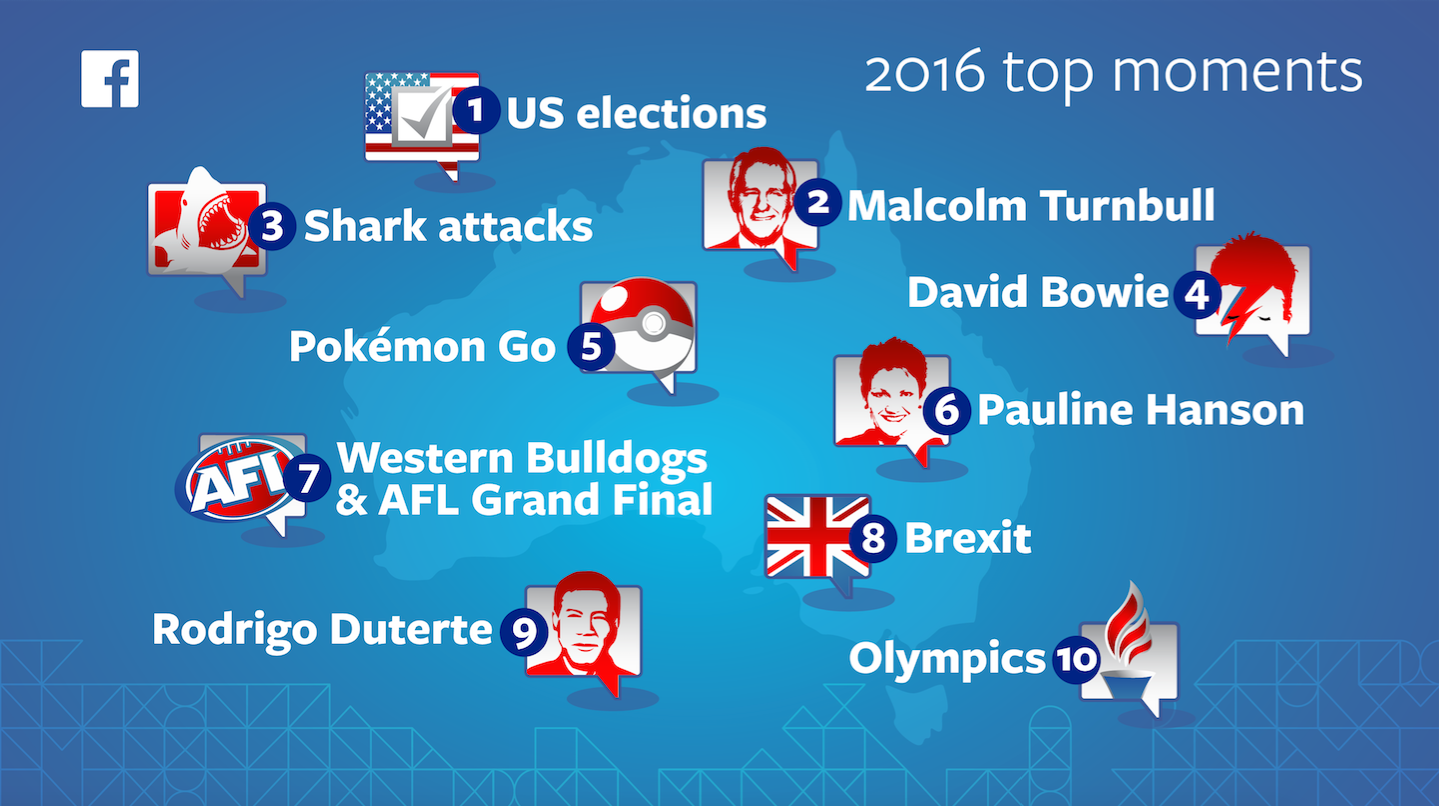 Graphic: Facebook