It's not just the dress that's blue and black – cartoon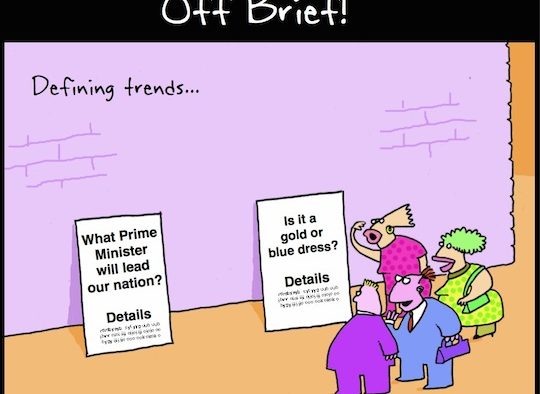 Monday means Off Brief! – a cartoon by Nic Atkinson that takes a light-hearted poke at marketing and advertising.
This week, Nic weighs in on the most defining issue of Australia circa 2015… and there's something about politics, too.