Lego recreates entire commercial break using nothing but bricks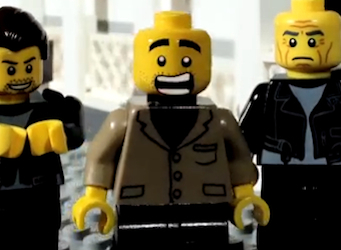 British broadcaster ITV allowed Lego, in conjunction with media agency, PHD to recreate an entire ad break using nothing but Lego.
The three-minute ad break was aired during the UK version of Dancing on Ice as part of the promotional campaign for the upcoming The Lego Movie.
See the entire ad break here:
The first spot was an abbreviated version a well known British commercial for the British Heart Foundation, followed by 30-second ad, remade practically shot for shot, for Confused.com, BT and Premier Inn. Short promos for The Lego Movie aired in between each of the spots, followed by the official trailer at the end.
Check out the four original ads below:
http://youtu.be/ILxjxfB4zNk
http://youtu.be/BflJzr-Dgj0
http://youtu.be/M8x_mm91HXg