The future of audio is personalised and curated: Interview with Nikki Clarkson (SCA)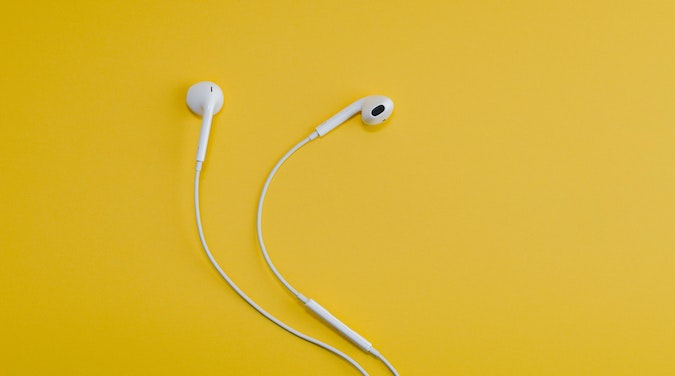 Digital transformation has opened opportunities for marketing teams to work in dynamic ways, collaborating across a business. In the realm of audio, digital transformation is being led by personalisation and curated content.
Marketing speaks with Nikki Clarkson, the chief marketing and communications officer at Southern Cross Austereo (SCA) about the future of audio and the important role that marketers can play in the creation of a new product.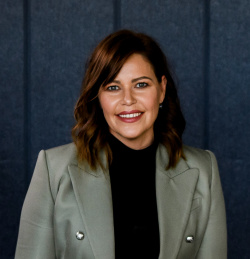 Clarkson worked with SCA for over a decade when she joined the executive leadership team, where she now covers a range of activities, overseeing the brand and marketing strategy. Her remit includes everything from corporate communications, consumer and trade-facing assets, publicity, design, branding and more. Recently a huge focus for her team, and the broader business, has been the digital transformation strategy, particularly in a post-pandemic world. SCA owns 99 stations across FM, AM, and DAB+ radio under the Triple M and Hit brands, as well as broadcasting to free to air signals regionally, but more recently has been zoning in on the digital audio ecosystem.
While no industry was left unscathed by the COVID-19 pandemic, there were some emerging trends that were favourable for entertainment companies like SCA. Mainly, people were tuning in to audio and watching TV in droves. At the height of lockdowns, the change in people's daily lives and commutes meant that traditional radio suffered somewhat but people began bridging that gap with digital audio streaming. 
A report from the Australian Communications and Media Authority (ACMA) said 69 percent of online Australian adults listened to audio content online in 2020 (up from 65 percent in 2019). On top of that, Australia is among the highest rates of podcast listening in the world, providing a range of new opportunities for advertisers and players like SCA alike.
"Post-COVID, we're very focused on our digital transformation strategy and harnessing the momentum that was accelerated through COVID, particularly in the area of digital audio and the increased listening happening across multiple devices on digital audio – there was an exciting opportunity for us to capitalise on that," says Clarkson.
One of the silver linings during the COVID period was having time to really focus on strategy and "make sure that that product and the brands were relevant, were refreshed and ready to go". 
Earlier this year the brand launched its latest audio offering. LiSTNR is a curated and personalised free app offering radio, podcasts, music and news. This includes SCA's 100 radio stations, as well as 70 premium original podcasts and local news, events and updates.
While the launch of the LiSTNR app seems to have hit the market at just the right time, it was actually the culmination of three years of deep research and a rich understanding of consumer behaviour in the audio sphere.
"The first thing that we did is work with our internal insights and research division to really understand the size of the audience who were displaying the existing behavior that we needed to leverage… And we knew immediately that we had an audience of size that we could build a product off the back of."
From a marketing perspective, Clarkson's focus is summed up in the LiSTNR proposition, 'Building the ultimate audio destination for all Australians'. The app celebrates Australian audio content and the marketing team needed to be sure to capture that.
"We're very proud of our local heritage and we know that local content really does connect with those local communities and it plays an incredible role in bringing those communities together. We see that every day with our regional radio stations and what the role that they play in those local communities is exceptional and inspiring."
Like all things digital, the app opens up opportunities in the areas of personalisation and curation. For marketers, this means truly understanding the discovery journey for customers. With so much audio available to listeners around the clock, it's a matter of guiding what they choose and where they want to invest their time.
"If you're interested in a certain topic, you can have a collection that's been curated; a collection of digital audio, whether it be a playlist or shows or podcasts all curated together. There's so much under the discovery tab, whether that's women in leadership, there might be a COVID one or perhaps a football one at the start of the season."
View this post on Instagram
Working with Chris Johnson, head of digital product and innovation, the team has been able to understand how to best connect with listeners in a way that will motivate them and leverage their need state when it comes to consuming audio content.
Cross-collaboration between teams has always been a core value in the business. Clarkson says a collaborative approach from the top-down ultimately leads to a successful end product:  "Whether that be from a content, ad tech, martech or from a product development point of view, or from a partnership point of view to make sure that we're building the most viable and successful digital audio product that we possibly can as a collective."
Running concurrently with cross-collaboration, the marketing team spent quite some time working on the development of the brand, including coming up with a name. Clarkson says the goal was a name that was "unique but also fun and functional". From there the team regularly worked with the research and insights department to measure unaided brand recall and advertising effectiveness. 
From an advertising point of view, Clarkson says the launch of LiSTNR (and indeed audio generally) has opened up opportunities for advertisers to bring forward messages to an uncluttered landscape in an engaging way. For marketers, the digital platform means there are new and more effective tools available for measuring the effectiveness of advertising.
Recent figures say 64 percent more brands are using digital audio advertising than a year ago. The LiSTNR network has recently achieved a new record high of 10.9 million active streams during May, an increase of 20 percent year-on-year. Interestingly, the SCA marketing team actually launched LiSTNR using its own offering, by sponsoring episodes of the Hamish and Andy podcast.
"That was fantastic, as a marketing opportunity, to launch our own brand, to do it in a way where we could sponsor the podcast. We could make sure that the messaging for LiSTNR was not only accurate but it was done in an engaging way. It was done so fantastically by Hamish and Andy talking to an audio audience, so we're converting audio audiences onto this new audio product," added Clarkson.
Like any app there is still a long test and learn period for LiSTNR, but Clarkson says being at the forefront of digital transformation has kept her role invigorating as a marketer.
"I'm excited about the specific attribution to the role that marketing is playing in the build of that new product."
Nikki Clarkson is the chief marketing and communications officer at SCA.