The power of LinkedIn groups for lead generation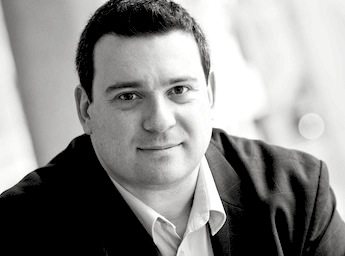 Imagine this: you have just persuaded your company's top 500 prospects to join a real-life networking group that your company owns. This group meets weekly, and discusses business topics in a very engaged way.
To stack things in your favour, the business topics are ones that you specialise in.
If you were this group's manager, you would build strong relationships with your prospects. And by demonstrating expertise in the group's business topics, you would probably generate a large number of meetings and sales over time.
The problem is, it would be nearly impossible to create this type of group in real life.  Even if you could somehow persuade your top prospects to join your group, you would also have to cope with the enormous logistics and costs of running a group of this size on a weekly basis.
Enter social networks
With millions of members, and highly scalable platforms, social networks allow companies to create digital versions of real-life groups like the one described above.
The best example of this is a LinkedIn group.
LinkedIn groups allow companies to pool their prospects in one defined forum, and engage them with content and conversation. As a group manager, this gives you an opportunity to interact with your members and exploit the powerful engagement models of LinkedIn groups.
What are these engagement models?
Firstly, you can have a one-to-one conversation with any group member, simply by responding to one of their posted articles or existing replies, and
secondly, each conversation you have with a member is broadcast to the entire group, via a group update on the members' LinkedIn news feeds. So the group can view each one-to-one conversation, which means one-to-many exposure for your brand.
Another key benefit is positioning your company and group managers as thought leaders. As group managers consistently demonstrate their experience in the group's theme, they emerge as subject matter experts in their field.
The engagement models of LinkedIn groups, and the ability to position oneself as a subject matter expert, helps to build the group manager's brand awareness and trust among group members. It also creates virtual relationships that resemble those in real life.
Group managers can then leverage these relationships to generate leads, in several ways. For example, by posting content that links back to their own company's website, converting group members into leads, or, by approaching members and asking them to meet in person, generating outbound leads. The latter has an especially high ratio of meeting requested to meeting secured.
The new lead generation paradigm 
Social networks, and LinkedIn groups in particular, have turned lead generation on its head. It used to be that the number of relationships you enjoyed was limited to the number of people you could meet. Now you can build hundreds – even thousands – of relationships with prospects before you even meet them, then leverage that trust by reaching out to prospects you do want to meet.
This new approach to networking is not only scalable; it can also shorten your sales cycles. After all, you are meeting prospects that already know and trust you. The relationship, albeit virtual, is already there. And their membership in your group qualifies their interest in what you offer.
Tips for success
The most important tip for building a successful LinkedIn group is this: define your target audience first. Who are your prospects?  And what are their core problems?
Once you identify these, your second most important task is naming your group. The secret lies in giving it a name that sounds as if it could address your prospect's core problems.
Some more tips:
Before you go live, make sure to post interesting articles and conversation starters in the group. This will impress your first batch of members (e.g. staff and business partners) and get the conversation going,
once you have built some initial activity, start inviting your business prospects to join the group. You can do this via LinkedIn paid media such as LinkedIn Ads, or Inmails which allow you to send personalised one-to-one invitations,
promote regular conversations around the group's topics, to grow discussion threads. For example, if one of your members posts an interesting article, jump in by responding with your own thoughts. Have a conversation with that member for the whole group to see then encourage other group members to jump in,
never sell or self-promote in your group. Instead, engage in 'social selling'. That is, provide immense value to your members via expert advice and information, without any expectation of return,
and finally, never allow spam or off-topic posts in your group. Members do notice and over time it will damage your group's reputation.
Remember, each of your group's members represents future business for your firm. So love them to death with the very best content, discussion, and friendship, and you will soon experience the business opportunities that LinkedIn groups provide.