BMW's direct mail fail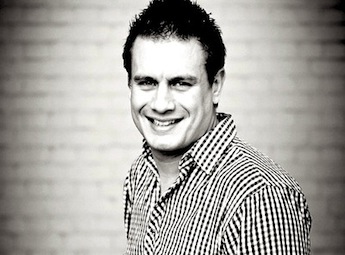 BMW have taken the unprecedented step this week of executing a direct mail piece to potential new customers explaining that they are in fact, not shit.
Further to that communication, when questioned, Piers Scott, a spokesman for the company, even made the bold statement that he was going to leave it to the industry to determine whether the plan to position the brand as 'not shit' was going to backfire.
You could imagine that this was a strategic mail-out in response to a consumer study carried out by a diligent marketing department, but no. The plan was compiled on a bit of a gut instinct. A sneaking suspicion that a lot of customers thought they weren't actually a premium car brand, but were in fact, crap.
There's been many instances of brands going to the market to either correct a consumer perception, or highlight an area that their buyers perhaps weren't fully aware of, but to roll the dice and plead for your potential customers to ignore suspect word of mouth from trusted close friends, colleagues and family is brave. I mean, what does your BMW-driving best mate really know about driving a BMW? It's obvious he has no idea. Surely a letter and a nice flyer in the post will stop his mate listening to him?
BMW saw an opportunity and took it. With both hands. And probably their feet too. With rumours that the BMW fuel consumption rivalled that of NASA's, it was time to set the record straight. Scott admitted there are more fuel efficient cars on the market – like anything without a BMW badge – but pointed out it all depended on how they were driven. You could almost hear BMW pleading for owners of their sporty sedans to not drive them so irresponsibly: "55kph people! 55KPH!!!"
You can perhaps understand the need to dispel the fuel efficiency rumour, but BMW went one step further. Well, actually, five steps further as the direct mail piece was entitled 'Six Popular Misconceptions About BMW.' That's a facepalm moment all of its own. It seemed that 'Six Misconceptions About BMW' wasn't enough to hammer the nail into the coffin. They had to add the word 'popular' to really emphasise how many people were spreading these scandalous lies.
Brilliant quote follows brilliant quote from Mr Scott, who must have struggled to contain himself when replying to Drive writer Joshua Dowling's questions:
"I would suggest it's a way of allaying potential concerns that your service and after-sales experience would be a costly or inconvenient one when the opposite is true."
So there was concern in the marketplace that your brand delivered costly or inconvenient servicing? So you're simply going to write to us and explain that this isn't so, and everything's going to be A-OK? Surely the best way of demonstrating that servicing isn't costly or inconvenient is to not be costly or inconvenient to existing BMW drivers? Clearly you are, otherwise none of this would be necessary.
"Misconceptions apply to any premium marque," Scott says. "One thing we do find about our vehicles is the misconception about fuel economy … we are the most sustainable car company according to the Dow Jones Sustainability Index."
As tenuous links go, this is a corker. Sure, the DJSI does look at fuel consumption as one of the components of their index, but they also look at how BMW staff get to work and how much waste is produced in their service garages.
To be fair, this wasn't an Australian idea. Of all places, this direct mail idea came from the BMW mother country, Germany, where driving like a nutter on the Autobahn is part of the national identity. But in Europe you can get single digit finance too, and if a BMW wasn't reliable in Germany, there would be a national outcry.
Not only have BMW decided to tell the marketplace that they're not shit, they've also decided to only tell potential new customers, not their existing customers. Those faithful BMW drivers around Australia will still be pootling around in the 3-series mumbling abuse under their breath about the wheels that they're driving, or more likely telling their neighbours at the BBQ on Sunday that the direct mail piece they received should be torn up and used to light the Weber.
One can only guess the market conditions that drove such a desperate piece of communication. Vodafone have found themselves in a similar situation, really, acknowledging quite publicly that their service hadn't been up to standard. So they fixed it and made a promise that it wouldn't happen again. That's the smart thing to do. Say sorry. Fix it. Move on. Don't bugger about trying to sweep stuff under the carpet with some convoluted set of excuses that make you and any current BMW owner look like an idiot.
This cuts close to the BMW chassis. Vodafone's problem was tangible and eventually, every mobile customer would notice the difference, not just the new ones signing up. BMW seem to have abandoned their current drivers in a 'don't listen to them, they have no idea what they're talking about' piece of marketing. They've been dismissed as if their opinion doesn't matter.
There's no wonder that Mr Scott pointed out this document wasn't for media consumption. A premium brand secretly telling people they're not rubbish? This article writes itself. The best BMW can hope for is that those receiving the direct mail throw it away. The worst is that they show their friends.