theright.fit launches app to help you find the best digital creator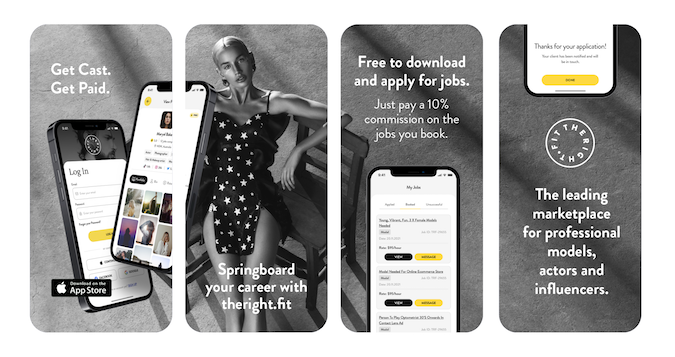 Australian creative talent platform theright.fit has launched its app. The platform, which calls itself the 'easiest way to find jobs for models, actors and influencers' has already ranked in the top 100 apps locally.
Launched in 2016, the website is a marketplace connecting brands to creative talent. In 2021, theright.fit saw a historical high, and experienced a 45 percent Year on Year increase in bookings.
Founder and CEO, Taryn Williams has nabbed some big names in the influencer space since its inception. Being home for SketchShe, Ellie Gonsalves and Emily Seebohm, the platform is a one-stop-shop. For both influencers and brands, it creates a place to connect, chat, book and even get paid. 
Since 2016, theright.fit has procured more than 17,000 talented creators. It has also delivered more than 10,000 campaigns for brands and agencies. These campaigns have included Qantas, Canva, Koala and Airtaqsker.
Williams has spoken about the need to launch the app, "Times have changed, most creative talent is now mobile first. Many people now work remotely, so I knew it was time to switch theright.fit to an app. I had been considering launching an app for over a year but it was important to me to ensure I had the right team working on it.
 "With the app, talent and brands can connect in real time enabling faster responses and an increase in applicants for jobs posted by brands. Which in turn streamlines the creative talent booking experience," says Williams.
The key features on the app
Unique matching algorithm so clients get the most suitable applicants for their roles

Self tape or video casting – developed for COVID safe casting

Push notifications – talent will get an immediate notification about a job, which they can then respond to in real time

Improved user experience

Brand will see an increase applicants for jobs