Top brands who used Snapchat to capitalise in 2021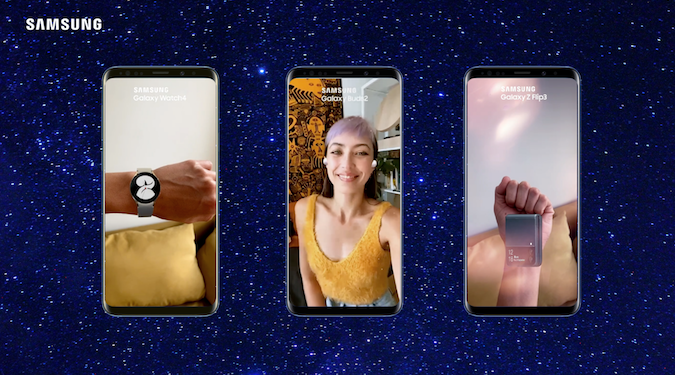 Social media platforms are currently competing with who gives brands the best bang for their buck. With new features being rolled out on the platform, which five businesses used Snap to the best of their ability? 
Coca-Cola Australia
Coke's Share a Coke campaign remains one of the most revered in recent memory. The 2012 campaign printed hundreds of names on Coke bottles encouraging people to buy their names or one for a 'mate'. The success of the campaign means that even nine years on it continues. Different variations of the same concept have been rolled out since its inception.
In 2021, Coke brought the campaign over to Snapchat. Giving Snapchatters the opportunity to earn their 15 seconds of fame, the soft drink giant utilised user generated content (UGC). Inviting users to shout out their mates using an augmented reality (AR) lens, they then shared their Snap directly to Coke.
After the Snap campaign finished, all the UGC was collated. From there, Snap selected the best shout outs which were featured in a selection of TVCs. This approach drove +19 points on Ad Awareness, which is more than double the Australian norm.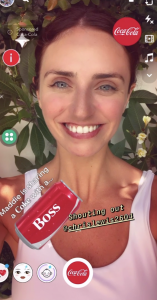 Sweat
In a time when home workouts were some of the only ways to get and stay fit, Sweat was the perfect app. The global fitness app used Snapchat's 3D full body tracking technology. This allows Snapchatters to access Sweat workouts at home or on the go. 
Sweat leveraged Snap's AR technology with a workout lens. Through 3D motion capture, multiple neural networks running simultaneously in real-time, and a combination of several advanced technologies, users were able to workout and focus on exercise form. Snapchatters earned points based on how accurately they completed the exercise with correct form – the better your form, the more points you earned.
Samsung 
Snap Australia partnered with Samsung to launch three shoppable AR experiences. The campaign featured three products from the new range. In an Australian first, the campaign combined Snap's AR Try-On feature. The technology allowed users to view and try on the new smartphone, watch and earphone devices at home. Using the power AR each lens also included an immersive digital product experience. It was then connected to an in-app "shop" button which would connect them to a purchase page.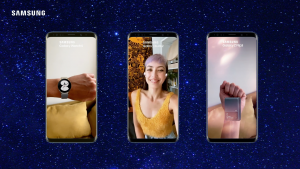 Hyundai
Snapchat and Hyundai collaborated to launch an AR lens that allowed Snapchatters to explore the new Kona. From the comfort of their own homes, users on the platform were able to take a tour of the new model.
Bringing the car into their own space, Snapchatters were able to scan a Snapcode that brought the car to life. The technology showed off everything that the Kona has to offer.
Mondelez Australia 
Partnering with Wavemaker, Kantar and Snap, Mondelez Australia uncovered the most cost efficient set up in relation to ROI, as measured by Nielsen's Media Mix Modelling (MMM). Using chocolate bar Picnic, the campaign 'Big Eats for Big Feats' used AR lens and traditional Snap ads. 
The campaign was a great success. It achieved over three percent Ad Awareness. It also drove nearly eight percent Brand Favourability. 
The campaign also saw a ten percent uplift in ROI.