What the latest Instagram developments mean for brands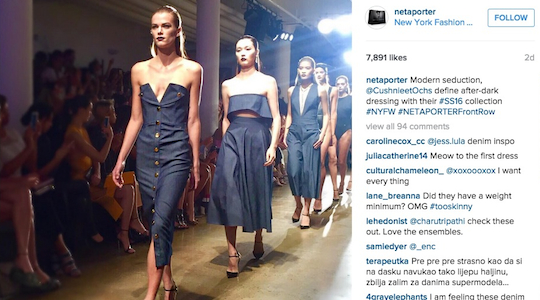 Jay Revels writes that brands will thrive under the Instagram API (application programming interface) program.
One of the fastest-growing major mobile properties, Instagram is home to an engaged and authentic community of over 300 million users. Each day, they share an average of 70 million photos and give out 2.5 billion likes. But more than that, Instagram is a deeply meaningful part of their lives. Of Instagrammers aged 13 to 24, 53% credit the platform with helping them define who they are.
Instagram is a place to be visually creative, to find inspiration, and to share unique perspectives. And it's also an exceptional opportunity for social advertisers. In fact, 68% of users aged 13 to 24 say they interact with brands regularly, either by looking at photos, liking content, following a brand, visiting its website, or engaging in some other way.
That's why we are seeing the retail, consumer packaged goods (CPG), travel, fashion and automotive industries rushing to get in front of the millions of users. This is simply because these are the industries that are most likely to thrive under the Instagram API announcement.
With the announcement of the release of a public application programming interface (API), the industries listed above are rushing to get robust strategies in place so they can cross-channel and cross-publish content to reach their target audiences.
One such brand that has given it a try is Net-a-Porter. Net-a-Porter already used Instagram to promote fashion events with top industry influencers. Instagram has proven to be a powerful channel for building relationships with existing customers and reaching new audiences who are interested in luxury brands.
The Instagram Ads API test allowed Net-a-Porter to target a very specific European audience within 24 hours of its events. The objective of the campaign was to drive awareness of the brand. Our work resulted in the luxury retail brand being able share exceptional fashion content with its customers quicker, easier and better.
With the API release any company that is doing branding will be able to easily create, test, and optimise their direct response advertising campaigns on Instagram.
Instagram advertising campaigns are highly effective and can be managed conveniently alongside Facebook and Twitter, so advertisers gain valuable performance insights and management efficiencies across their entire advertising program. By leveraging the full capabilities of Facebook's powerful advertising infrastructure on Instagram brands can drive impact at scale across both platforms.
With so many Aussies using the platform, I know many brands we work with are eager to connect with the Instagram community opportunity once Instagram moves to its beta phase.
Jay Revels is managing director of Marin Software APAC.