Why advertising to parents requires more relevancy: Interview with Evan Kaldor
Parents and families represent an incredibly powerful but tricky to reach audience for marketers and advertisers. The already precarious scale of family life has been tipped recently, with some parents suddenly juggling busy schedules of home schooling, working and parenting – all in one space. This means that brands' must ensure that targeted content is hyper-tailored to the real life challenges that modern parents are currently facing. 
We recently caught up with Evan Kaldor, the CEO and founder of The Parent Brand, a company that encompasses two well-known family brands, Babyology and Kinderling Kids Radio. Kaldor shared his thoughts on how marketers and advertisers can connect with families during a time of great change, in a relevant, engaging and directly tailored manner.
First of all, tell me a little bit about how Kinderling Kids Radio and Babyology have been performing throughout the COVID-19 crisis? Are there any significant trends that you are noticing?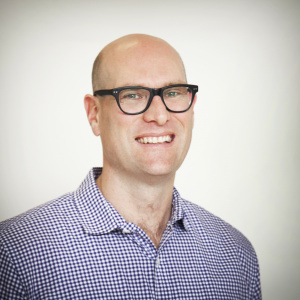 For many families across Australia, there are defined boundaries between home, work and school. Family time was often the space outside of school and work. However, the lockdown brought everything together where parents were (or are, in Melbourne's case) working from home and children were schooling from home. That has created huge physical strain on parents, juggling working and teaching, and psychological strain for all members of the family. Many of the routines around home life have slipped as screen time, bedtime and other routines have shifted to adapt to a families' circumstances.
Kinderling Kids Radio in particular has been important to families for two reasons: first, as an alternative to screen-based entertainment and education, given how much time children are spending on screens over lockdown. Secondly, Kinderling's programming is designed around a daily routine and often acts as a bellwether to help parents through key routine transitions: getting ready in the morning, afternoon play, dinner, bath time and bed. In these turbulent times, consistency of routine is important and how Kinderling compliments this family routine is more important than ever, underscoring the utility of our brand in helping families.
Since the COVID-19 pandemic took hold in Australia, we have experienced rapid growth in platform engagement. During the month of May, we were achieving approximately 1.2 million 'listens' per month (unique listens of on-demand content) compared with around 670 thousand listens in January (which was already a record high for us). In terms of trends, we saw a significant pickup in the amount of music programs streamed and an even larger pickup in the number of stories our audience consumed.
As was widely reported, digital transformation has advanced two or more years during the COVID-19 outbreak in Australia, and we too saw consumers adopting new digital platforms rapidly. We have also seen this shift impact businesses and public institutions, such as museums and galleries. These entities have had to rapidly adjust to the new appetite for digital at-home offerings, which has provided another growth area for Kinderling Kids. For Babyology, online traffic surged as parents looked for advice on how to parent during lockdown, whilst also wanting to take a break from COVID-related content that saturated mainstream news sites and digital platforms.
Do you think interest in parenting content is growing generally? Are there particular mediums that are more engaging to parents than others?
It is a little unfair to say current generations are more engaged or more interested in parenting content compared to past generations. Before the introduction of the internet, parenting content was fairly limited to books and, while there were deep catalogues, these resources were infrequently updated and rarely accommodated the newer social structures emerging, such as step and blended families, or the role of grandparents in daily parenting and care. From the 1990's, parents started having babies later in life and thus there were two generations of parents – those in their 20's and those in the mid 30's – who were having babies at the same time and we saw the start of a mini-boom. These parents moved onto, first, online forums and then Facebook pages. Books became less relevant as they could not provide immediate answers and new mums were more likely to ask peer groups questions before their own mother or mother-in-law. The internet has meant the cost of creating parenting content is low, so there is far more of it. However, there is still a strong and genuine need for authoritative content, which balances advice from both experts and real mums, and that's where Babyology comes into its own.
What we see with this generation is a desire, often shaped by the technology, for highly tailored and personalised advice – to not only read an expert's advice but to see how it can be tweaked for their personal environment, experience, and family situation. That's where channels like podcasts, Facebook Live, Webinars and Tele-health become more engaging, as parents can speak to their experts directly and these are mediums Babyology are increasingly focused on leveraging.
What commercial opportunities exist in the kids' media landscape that aren't being fully recognised right now?
Commercial TV used to be the main way to access children – think cartoons on a Saturday morning. However, networks are actively advocating to reduce their quotas for children's content, so there will be less TV attention. Second, where children are actually watching content is either ad-free (Netflix, Prime, etc.) or online, where parents are rightfully terrified of what their children might be watching. Visual mediums are also directing commercial messages to children through 'pester-power', which is both unwanted and unhealthy. Audio is an entirely different experience – with Kinderling, families listen together, it is a safer media environment in terms of what children are exposed to and any messaging that is run is pitched to the parent, not the child.
Kinderling is embedded into the daily rituals of our listeners, for example, getting ready for kindy in the morning, playtime after school, taming the tantrums during the witching hours of the late afternoon, and particularly around 8pm when parents are wrestling with children to go to sleep. This high habitual use translates into a contextually relevant environment for our advertisers, which research shows aids better prompted and unprompted brand recall by listeners.
Podcasts and Voice are enormously creative mediums where brands can be involved in or aligned to the creation, telling and sponsorship of stories, which are centred around educational content that is imaginative, stimulating and positive. Such opportunities offer brands the ability to reinforce their values such as community involvement, respect for inclusion and diversity, the environment, harnessing creativity or focused direct commercial messaging.
There is a tendency to consider children's media to be simple and unsophisticated, but if you look at Kinderling as a media brand, we've been hugely innovative. Kinderling was one of the first radio stations to commercialise DAB+, delve into podcasting and move aggressively into Voice.
Why are parents and mothers an ideal demographic for advertisers to target?
Firstly, this is by no means a dig or intended to be offensive to media buyers, we have though had many agencies tell us, "We're not focused on mums as we're targeting women GB's." Mums are frequently not seen as the same person. While it's true parents may have a lower discretionary spend and don't have the spontaneous lifestyle of other demographics, when you step back and consider it, parents are huge consumers of FMCGs, pharmaceuticals, whitegoods, finance, insurance and holidays. First time parents are going through a transformative moment and engage in step-change purchasing decisions. They need more space to live, a bigger car, different furniture, more whitegoods and health insurance. Families spend on average $6,000 on each child per year. Economy wide, that's almost $11 billion in annual expenditure. Mothers, in particular, drive the majority of purchasing decisions within the household including food, travel and housing, which means they are a massive market to be engaging, or a massive gap if not considered in targeted advertising.
Are there any particular examples of campaigns or brands that you think are utilising these channels well?
We have a major partnership with Big W working across a number of content channels, which has worked really well for the brand and our audience. Babyology has a strong brand position in terms of parenting experts and we have worked with Big W on creating engaging content and promotion that is integrated and amplified across both platforms online, via social and on-ground at events (pre-COVID). On Kinderling, we've done some fantastic campaigns with the likes of Coles, Officeworks and Moose Toys. In these campaigns, we have been able to bring in kids' voices to the creative, as content drops, that brings to life the brand theme without being straight advertising. For example, in a campaign with NRMA, we created bespoke stories and mixtapes for families to use while in the car on their Christmas road trips.
Kinderlings Kids offers content to a diverse range of age groups and developmental stages – what does this mean for advertisers?
We believe there are three dimensions to what we offer. The Parent Brand offers advertisers access to families across the full spectrum of ages and life stages, from conception, pregnancy and infant with Babyology and toddler, kindy and pre-schooler in Kinderling Kids. There is a full spectrum of media and mediums to connect with these families, from free-to-air radio, podcasts, Voice, online content, social and video – formats that are all contextually relevant. Some brands, like those in Pharma, are focused on first time mums while others, like home entertainment and streaming services, are keen to reach the whole family, and we can offer this full audience spectrum while being able to target specific demographics within this audience.
What tips do you have for advertisers and marketers when it comes to creating relevant and tailored campaigns to Australian parents and families?
While parents have a shared universal experience of raising children, there are important differences to understand based on how far in the journey they are. Pregnant mothers, especially first time mums, are in one of the happiest periods of their lives, while mothers of toddlers are battling sleep deprivation and a relentless daily routine. Empathy with those situations helps, and a sense of humour, especially for parents of toddlers, goes a long way. The types of questions advertisers should be asking is: "How is my brand helping mum with her mental load, i.e. giving her one less thing to have to think about?"
The conventional wisdom is listeners are attracted to podcasts because they feel a personal connection with the host. Families are no different, and we see the same deep, daily engagement with our podcasts like Bedtime Explorers and Fact Detectives. Advertisers can successfully leverage these strong connections and we've had great experience in aligning brands such as Huggies and Museums Victoria with our audience.
Evan Kaldor is the CEO and founder of The Parent Brand.