Adobe adds self-service programmatic buying to Marketing Cloud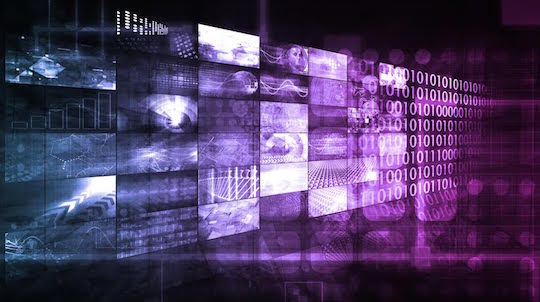 The line between adtech and martech continues to blur as Adobe adds a self-service programmatic display media buying tool into its Marketing Cloud platform.
While clients such as Lenovo, Tourism Australia and Fairfax already use Adobe's manual services to buy display advertising, the new development will give them the opportunity to transition to self-serve programmatic.
Justin Merickel, senior director of advertising solutions at Adobe, says it's a first:
"With global programmatic ad spend expected to reach $53 billion by 2018, Adobe is the first company to integrate disparate technologies and deliver programmatic capabilities in a unified platform."
The new self-service technology is powered by Adobe Media Optimiser and allows advertisers to take direct control of automated ad buying for search, display and social media across ad exchanges and media networks including Google, Facebook, Yahoo, Rubicon Project and Index Exchange.
Adobe APAC director of Marketing Cloud Siva Ganeshanandan says the move to self-service is in-line with the trend towards programmatic present in North America, Europe, and increasingly Australia.
"Ultimately what programmatic gives you is better targeted, more effective ads that actually consumers engage with more effectively because they're targeted in a better way for them."
Media agencies are the focus but clients with in-house media buying capacity are also set to take up this new opportunity.
VivaKi Operating Systems, the trading desk of the Publicis Group, is one company that is on-board with Adobe's latest development. Its CEO, Justin Beringer, says the new offering will improve accountability by tracking when, where and how digital ads are performing.
"Adobe is addressing some major industry pain points with its programmatic platform from connecting technology and data siloes to solving for scalability and transparency across campaign channels."
Ganeshanandan explains that despite Adobe's strength in search and social, the company's "advanced approach" to display advertising using powerful algorithms has previously held it back from becoming self-service.
"You'd give us your ad budget and we would go and run it for you, which doesn't scale. It isn't really what agencies want to use."
He hopes large brands that currently use Adobe for search and social but buy display advertising programmatically through other providers will now switch everything over to Adobe.
"Our focus in on our agency partners and our customers to give them the best offering, and I think this will have an impact for sure."
Transparency and control
This move is bigger than simply a product announcement for Adobe, signalling the company's move into the adtech space with a deliberate aim to shake up the current environment.
"You've basically got a lot of jargon, lack of transparency, arbitrage going on, data being hijacked, and a lot of things that are holding the space back. We really see this as coming into help clear through that mess," Ganeshanandan says.
New integration with Integral Ad Science aims to improve transparency and control by enabling smarter ad delivery around viewability, anti-fraud and brand safety.
Integral Ad Science CEO Scott Knoll says his product will be powering the "media quality component" of Adobe's tools.
"Without taking media quality data into account, the ad creation and optimisation process is flawed."
Ganeshanandan says: "Do we pose a threat to other people in the space? Absolutely.
"This is to use technology to make transparency. If I'm being that middle man and, let's say, not integrating my data, not serving the best possible advertising to the right person at the right time with the right creative etcetera, then that's the business we're going after.
"Ultimately, we think there's fundamental value in this, so if we do it right, everyone's going to win. We haven't fixed the whole landscape, but we're working on it."