Category management key to retail brand growth in 2014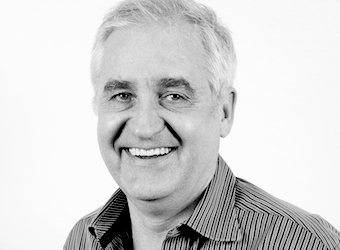 This guest post is by John Atwill of EDA Australasia.
'How can my sales possibly grow when my brand is faced with some of the toughest retail competition ever seen in Australia?'
This is a challenge I regularly face from senior marketing and sales executives in the beauty, grocery, beverage and technology sectors.
And, my answer is always the same. Yes, by as much as 15% or more… if you get your category management right.
Over the past few years, we've seen a steady rise in the popularity of brands deploying 'shopper marketing' strategies. Yet, one of the most effective factors in influencing consumer purchase remains misunderstood and often under-utilised in these strategies. That factor is the point of sale.
While category management is a familiar concept to retail marketers, if we take a fresh look at this from the context of the physical point of sale (POS) there are numerous current and rapidly emerging opportunities from on-shelf exclusivity at the major supermarkets, through integration of online customer engagement technologies at the physical POS.
Energizer is a great example of a brand that grew its share of the battery and torch categories in 2013. Woolworths had challenged Energizer and another major battery supplier to provide their strategies for the new batteries and torch categories. On the line was a contract for exclusivity in Woolworths. Energizer's strategy incorporated category management and innovative POS design, and won the contract. As a result, Energizer's market share in the category grew from 61% to 78%, without cannibalising its existing range or sales. The design has now been rolled out in more than 700 stores and was recognised by POPAI as the winner of its Category Management Gold Award in 2013.
So why should marketers care and how can they best embrace point of sale category management to grow sales?
Take a holistic approach. It's vital to address the five key pillars of category management in a retail marketing strategy – space/layout, visibility and display, price and promotion, and persuasion. It's also an approach that is most successful when it considers and reviews an entire category. Consumer response to a brand's point-of-sale and changes in sales figures need to be closely monitored, with room to adjust and refine campaigns as and when required.
Avoid brand cannibalisation. Strategic category management can put a stop to the cannibalisation of a brand's products and actually grow demand for an entire category. Through persuasive education at the point-of-sale, consumers are more likely to be drawn to a particular area of relevance, spending more time absorbing the information displayed to assist their purchase decisions.
We've all purchased a product at some stage that hasn't satisfied our needs – from the wrong size light bulb to the wrong shaver. Careful and smart category management should provide the right information in a way that enables the consumer to create a positive brand experience, make a correct purchase decision and quash any potential cognitive dissonance.
This is of particular relevance for marketers working with products that sit in categories with a broad selection of items. This is most commonly seen with products such as batteries, coffee, hair care, skin care, cosmetics, oral care, as well as technology and alcoholic beverages.
Numerous studies have found that when consumers have many products in a range to choose from, the harder it is for them to make a purchase decision. Therefore, brands need to ensure the consumer experience at the point-of-sale is informative and user-friendly, while making it clear which products are the best fit for their needs. Creating this type of environment requires a very strategic and considered approach to category management, and together with our global partner DCi-Artform, we've been able to offers expertise that has proven to create the right environment to influence the mindset of shoppers and increase sales for global brands.
Silent sales person. Good category management can create a display that works as a silent sales person – providing all the information a customer needs to make a qualified decision. This becomes increasingly more important when products are sold in stores with a limited number of customer service staff. With a volatile retail environment, marketers should plan for reduced numbers of sales staff and focus their efforts on maximising customer engagement through the point of sale.
Don't get complacent. Consumer purchase behaviours are constantly evolving and marketers must stay ahead of the curve. We're already pioneering digital innovation in category management, which involves integrating new innovations into displays to maximise the purchase experience. It won't be long before it becomes common to see interactive displays shaping the customer experience at the point of sale. This will become possible by engaging each consumer individually through leveraging their 'big data' gleaned from loyalty and purchase history, as well as social networks data.
There is a plethora of opportunity for marketers through strategic category management and I'm excited about the emerging possibilities for brands in engaging with customers at the point of sale.
John Atwill is the owner of EDA Australasia and has been at the forefront of retail merchandising and POS innovation for 30 years in the Asia-Pacific region, with long-term relationships with many of the world's leading brands in the beauty, grocery, technology and alcohol/beverage sectors.