4 simple steps for marketers to harness online printing and reclaim lost printing revenue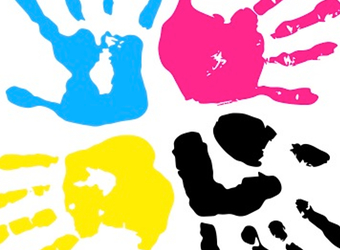 * This partner post is by John Weichard, CEO of PeoplePRINT.
I know now that saying "I've solved online printing" is not the way to wake my wife at 5am on holidays. But I was excited, my company was working with a major web-to-print vendor, to figure out why customer take-up rate was so low, when it dawned on me: no print buyer would support an online printing system that locks them in to one supplier.
That realisation became the concept of 'Wotif' for printing with an unlimited number of potential suppliers. Two years of development and six months in the field later PeoplePRINT is battle hardened and ready for you.
Housing unlimited suppliers was the last big impediment to printing ecommerce and as a result many other benefits have presented themselves. Not least is the amount of time and money, you, as a professional print buyer will save.
I invite you join us in printing's renaissance.
This is the four-step process to transform online printing into a key driver for your business.
1. Get your feet wet
Start buying printing from PeoplePRINT.com.au. Start us off with an unimportant job and work up from there.
PeoplePRINT is committed to reducing your print sourcing tasks by 86%. The prices are excellent, our testimonials point to excellent quality and with a fraction of the regular print fires to put out our staff are free to deliver exceptional customer service. But words are cheap and you need to experience it, so start us off small.
2. Get familiar
Gain confidence in the PeoplePRINT online printing system. The PeoplePRINT system is a new way of collaborating with clients and suppliers, it will take time to figure out what works best for you and how to channel the clear advantage PeoplePRINT gives to you. Confidence comes from experience.
3. Leverage
Become a PeoplePRINT reseller. Run your own PeoplePRINT online printing ecommerce site at no charge. The options for the brand, colours, theme and name of your site are limitless.
You will then be able to jettison even more of the tedious time-consuming print management jobs. Your print sales and lead generation will run 24/7 with clients completing straightforward jobs automatically and the system generating leads and enquiries for high-end jobs.
With your new 24/7 shopfront geography is now irrelevant and your reach to generate more business and opportunities for your whole business is expanded accordingly.
Increasing print volume improves your prices and you will reclaim lost clients from the print brokers with a new superior business offer.
4. Make it yours
Customise your PeoplePRINT. The core of PeoplePRINT is generic, but highly flexible and extremely powerful, so identify your niche and own it, add your own printers, suppliers, products and services to break open new markets and create your own verticals.
PeoplePRINT will continue to develop and promote the service ensuring you have a constant stream of good news for your customers and clients.
So get started. Visit PeoplePRINT.com.au
John Weichard
CEO
PeoplePRINT