ESG and Net Zero: creating meaningful marketing for Australian consumers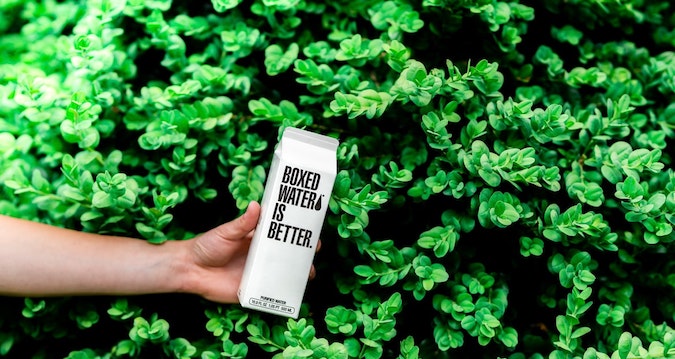 Phrases like ESG (environmental, social and corporate governance) and net-zero have become buzzwords in businesses in recent years. But what do they really mean for marketers and consumers? Rob Shwetz looks at how consumers are becoming even more conscious of what they buy. Particularly where it comes from and the overall impact it has on the planet. 
We are being inundated with sustainability messaging from businesses every day, and for the most part they want to do the right things. But there is also cause for cynicism. 
Today's marketers need to move past the fluff to significant actions and impact. "The old advertising adage is 'people buy the hole not the drill.' This can be applied to ESG communications, as consumers aren't buying into a business's credentials, but the benefits those credentials deliver.
Here are some top tips for marketers to bring in the meaning for Australian consumers.
Showcase the benefits of your credentials
When the average consumer hears a phrase like net-zero, it can have little to no personal meaning to them. Whereas when they hear a phrase like 'buying local' it has significantly more substance. It packages the benefit in a clearly defined message. Businesses need to understand what their audience values, and showcase their credentials in a meaningful way. 
Simplify the message
There are many complexities around ESG for businesses, so it is important to simplify your message for consumers, and not create more confusion. Endless streams of information, data and analytics can be mind-numbing for even the most conscientious consumer. Breaking down the data into digestible information that your audience can easily absorb is vital for your communications strategy. Some engaging ways to communicate complicated information include infographics and video content. 
Don't underestimate your consumers
Nowadays, consumers themselves are demanding businesses meet expected standards. There might not be a requirement that the coffee beans in your local cafe are ethically produced. However, the expectation of customers has moved well in advance of regulation to make such initiatives a requirement to attract certain customers. This is the same with brands promoting sustainable credentials on their packaging. These ESG messages are already hygiene factors that are now expected amongst consumers. 
Be authentic and transparent
Paying lip service to ESG initiatives isn't enough when it comes to driving both change and value. Too many businesses make false claims in their marketing and advertising campaigns, and get caught doing so. Fashion brands promote 'sustainable' clothing lines. However, the rest of their products are made in an overseas factory exploiting young workers in jurisdictions with lax labour laws.
Businesses need to be transparent and prove they are measuring authentic sustainability and social impact, with genuine, continuous improvement. The same initiatives that were done purely for social or environmental good reasons previously are now the standards for compliance in an industry today – ESG initiatives are increasingly becoming necessary and are expected of leading companies to lead in setting these standards. 
Borrow brand equity
A key way to build a business's brand is to actually borrow the brand equity. Borrowing the brand equity means to link the business to other information that conveys meaning to your consumers, and drives emotions. A business is able to align itself with a popular social initiative through its services, such as 1% for the Planet or B Corp. Through a contribution  being donated to a charity, or partnering with a local initiative, the business provides the customer with a feeling of "doing good" in making the purchase. This elevates the brand's own value through the association. 
Consult experts in the field 
At one point or another in its journey, every business will need to reach out for help. You may be an expert in your business, but you are not expected to know everything about how to implement the best sustainable practices. If you want to know how to communicate them to consumers, there are experts available. Seeking out advice from a professional in the field is the most effective way to create a plan to reach your net-zero goals, while ensuring it makes sense from an economic standpoint. 
Purpose-driven organisations are proven to outperform their competition, with sustainable operating models that protect people, the planet and profit. Specialist consultancies like The Growth Activists focus on the value that sustainable practices bring to your business, ensuring that they impact not only the planet but also your bottom line. 
Fortunately, the growing trend towards sustainability means that consumers are now placing greater value on ESG. So, businesses that show a true commitment to people and the planet can now achieve stronger results.
Rob Shwetz is partner and strategist at business consultancy, The Growth Activists.