Five technology trends impacting the Australian market in 2017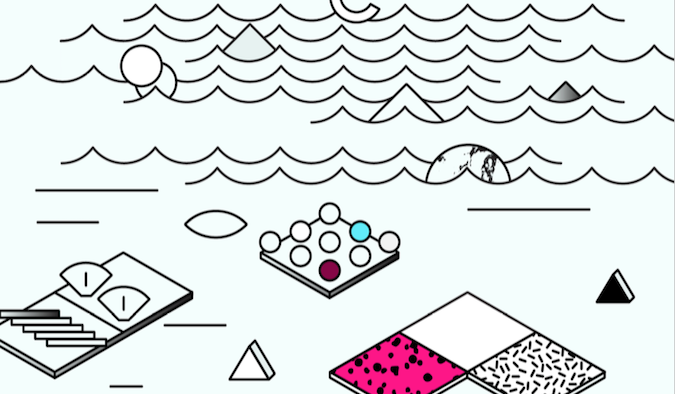 frog's Kevin Rogers writes that healthcare, aquaculture and architecture will be major influences on the business landscape in 2017.
The trends we've identified at frog this year highlight technologies that have been developing over time and have now matured to a stage where organisations need to think about their broader application, and how they will influence and enrich our lives. Notable advancements that we believe will influence the Australian business landscape this year revolve around healthcare, aquaculture and architecture. As the barrier to entry becomes lower for new technologies, we are going to see applications continue to stretch far beyond their initial considerations.
1. Virtual reality therapies
The Australian healthcare industry is a global leader in areas including clinical trials, digital health, and device adoption. Mercy Hospital in Victoria is already testing the applicability of virtual reality for treating dementia, and this year frog worked with Brian Pridgen, a visiting physician from Stanford University Medical Centre in California, to develop a virtual reality solution that assists with pain management for burn victims.
2. Audio user interface
Further emergence of the audio user interface is something we expect to see a lot of in 2017. Cochlear, an Australian company and leader in hearing solutions, is well positioned to play a role in the evolution of how this technology is applied and introduced to a wider user base.
3. The leader in aquaculture
Australia has an exciting convergence of opportunities around farming its expansive coastline. First, the agriculture industry here is already world-leading in production, and an incredibly important part of the economy. The country is ahead of the curve in aquaculture and sustainable seafood farming. As the global demand for products from sea-farming increases, we anticipate an entire ecosystem of new products, services, and distribution methods being developed around this emerging industry to support it.
4. Smart buildings
Inexpensive, connected devices and sensors are continuing to permeate the physical world, and this trend is accelerating in public spaces, urban infrastructure, office buildings and hospitals. While architects and urban planners have typically designed at the scale of buildings and infrastructure, design and technology companies have typically designed at the level of the individual user. However, the concerns of these two fields are beginning to converge and open up new frontiers of
However, the concerns of these two fields are beginning to converge and open up new frontiers of product, experience and spatial design. The ability to process sensor data and create learning, adaptable systems for instrumented spaces and infrastructure is being driven by new machine learning and data analytic capabilities.
5. Precision medicine and big data
Australia is one of the world's early adopters of digital health records. As larger health data sets become available the opportunities for healthcare providers to leverage that data will be incredible, and no clear leader has yet emerged. Globally we are already seeing some of the outcomes of access to large datasets – for example, the 23andMe study that utilised 450,000 genomes to identify a set of DNA markers that can indicate a higher susceptibility to suffering from clinical depression.
Personalised, precision treatment has the potential to significantly improve the quality of healthcare, as technology moves us away from experimentation and towards a more methodological approach based on individual needs. Initiatives such as the Precision Medicine Centre for Childhood Cancer in Randwick, New South Wales, are set to lead the way for Australia.