Global customer service start-up Zendesk expands its presence in Australia with Victorian Government grant
Silicon Valley-based customer service platform Zendesk has expanded its presence in Australia by securing a major partnership with the Victorian Government in the form of a five-year grant to help create 175 new tech jobs.
The company yesterday officially celebrated the opening of a new office in Melbourne's Collins Street by announcing the partnership and receiving a visit from Premier of Victoria Daniel Andrews and Philip Dalidakis, Victorian small business, innovation and trade minister.
Zendesk CEO and co-founder Mikkel Svane told the crowd the team was excited to move into the historic former National Mutual Life Association building, which now boasts a fresh modern aesthetic.
Zendesk opened its first "very, very scrappy" Melbourne office in September 2011, he said. The company's customer base has since grown to 3500 from about 500, and it currently has 70 Melbourne-based staff.
"The Melbourne office at its core has truly become an engineering and product development hub for Zendesk," Svane said.  
Zendesk last month launched Satisfaction Prediction, its first machine learning product led by the Melbourne office. Melbourne also leads the company's apps marketplace.
Key local clients mentioned at the event included:
Kogan,

Lonely Planet,

REA Group, and

Carsales.com.au
Andrews described Zendesk's global growth trajectory as "impressive by any standard".
"It's a great thing to have a company that's doing such great things around the world… look to have a stronger presence in Melbourne."
The Victorian Government recognises the importance of supporting the growing local tech industry, he said.
"I expect Zendesk to be very much central to the growth of this sector."
Dalidakis said that "by the end of this month" the Victorian Government would announce its new $60 million start-up initiative, an election promise focused on supporting start-up companies of various levels.
"It's our vision to grow the industry here in Victoria," he said.
Dalidakis also mentioned that Victoria has poached from Sydney the country's largest start-up conference, SydStart, which will be rebranded to StartCon in 2016.
Zendesk also announced initiatives to support the local community, launching the Melbourne arm of its Zendesk Neighbour Foundation. The company committed $100,000 and 1000 employee volunteer hours to local community organisations for 2016. These include Purple Lion, which supports children with autism, and Streat, which helps disadvantaged youths become self-sufficient through hospitality skills and work experience training.
Interview with Matt Price, Zendesk SVP marketing
Also visiting Australia to celebrate the new office opening was Zendesk SVP marketing, Matt Price, who divides his time between the company's head office in San Francisco and London.  
Marketing sat down with him after the event to find out more about the company's success, the challenges it faces competing with the 'big guys' such as Oracle and Salesforce, and its goals in the Australian market.
Marketing: What can you tell us about the Zendesk's story to date and how it has come to consider Melbourne a key market?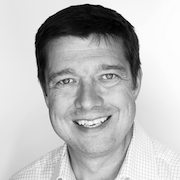 Matt Price: Zendesk was probably one of the real first early waves of software as a service that really started to democratise the way people could use services. The founders set up the company and launched it [ed's note: the company's start-up story puts three friends in a Copenhagen loft using an old kitchen door as a desk]. Zendesk got its first 10,000 customers globally without any salespeople. They put this service online, people signed up with credit cards, and interestingly, because it was very much demand-driven and reference-driven, it created a really interesting dynamic of the profiling demographic of the customer base.
The demographic was much more represented by technology adoption and awareness, and less so by geography. Because we only launched it in English language to begin with, our penetration of a local market had a direct correlation with how big the country was and how much English was spoken in it. Consequently, Australia became a super strong market for Zendesk.
We just announced 64,000 paying customer globally and 120,000 freemium customers.
What's interesting is as we grow, we start to look at a number of things that we want to do: how we reach those people who are maybe not looking for Zendesk, not networked into that community and not finding us online, and establishing new marketing and sales channels in order to support that. How do we become more of a global sales and marketing operation? Then how can we use the fact that we have engineering teams, we don't want them to be sanctioned, we want to distribute all over the world, to create critical mass within different operations.
Over 60% of our business comes in from organic referral; the vast majority. Obviously there's a massive benefit from having potentially 170 well-connected engineers within the market, all of whom have their own networks. So there's this real symbiosis of how investing in the development locally is part of sales and marketing.
M: Tell me a little bit about the types of clients that you have. Some of them were mentioned at the opening: Kogen, Lonely Planet, REA Group and Carsales.com.au. You talked before about how it was about level of technology adoption that drove clients initially. Is there any particular type of industry or type of customer that you're targeting?
MP: It's really changed over time. From small start-up, ecommerce, tech-literate businesses, to now moving into service businesses. I think ultimately now it's really any business that's felt disruption in the way that they service their customers.
M: Which is pretty much everyone.
MP: Yep. And so what you're getting is this big market change whereby you've got this massive disruption of how customers serve and want to be served. That combines a number of things: they want to choose the channel that they interface on, they are hugely socially aware, so there is real scope that the voice of the customer is stronger than ever before. And there are new channels appearing all the time.
If you think about the rate of change, until recently within most people's lifetimes the only real channel, let's say for a retail outlet, was the retail outlet itself. Then there'd be the telephone line to call if you had to complain. Then there was the web channel where maybe they have to satisfy email enquiries as well; a big technology shift. Then there were social channels appearing so people could communicate on those sites. Now it's moved to more of an app-based economy, where many many purchases are made in-app, and they're looking for service; to actually have service embedded into that app, so if I'm shopping on an app, being able to actually proactively chat to somebody.
The final thing that we've found consumers are looking for is not necessarily to be super wowed by service; that's nice, but just make it easy for me. Don't make me want to fear picking up the phone. People really like to self serve if they can find the answers themselves on an app.  
All this is forcing this big technology replacement that's now happening within the different businesses. Some are faster to react to that than others. We're working with government agencies now, helping them to transform the business, and a lot more traditional organisations too.
M: There's a lot to customer service these days, especially with the influence of social. It's not just about being able to quickly react and provide good customer service, but it's also about being able to be proactive so you can avoid being publicly shamed…
MP: Totally. Actually something we've invested in a lot just recently, we launched a new program, really around the evolution of our content strategy – we wanted to do something different to just customer conferences. It's interesting you mentioned the notion of being publicly shamed – we just ran conferences in New York called Relate and the keynote speaker was Jon Ronson [the British journalist who recently published the book, So You've Been Publicly Shamed].
What's interesting about this is how it relates to our marketing. We sat back and said, 'what's our events strategy and what's our content strategy? And how can we evolve these things to the next level? And how do we differentiate?'
We're going into this world now where we've been this cute start-up that everybody likes, and now people are really deciding now when they're spending hundreds of thousands of dollars, between Zendesk or Oracle. And those guys have a lot more money than we do. So what we have to do is think about how we use our brand to our advantage.
In many cases our brand must be similar to the people we serve, and people who work in customer care or marketing tend to have very different outlooks in life than say, salespeople or finance people, whose roles are not necessarily empathy-driven, and are less nuanced within the organisation.
All this to say we launched this online content portal and conferences. We'll be having one in Australia later next year, but we're doing New York, San Francisco, London, Sao Paolo, called Relate and it's all about that. Not just about 'How do I write reports for customer service?' or 'How do I do marketing reports?' but actually 'How can I train my organisation to understand human relationships better and build empathy?'
M: It's interesting how you are kind of on your own as a customer service platform, competing against the big guys like Oracle and Salesforce that are integrated solutions. What other tactics have you found to be successful to get in there and compete?
MP: First of all what we have to do is counter the myth that Oracle and Salesforce do everything end-to-end for a business and that it's this all-in-one integrated thing.
You look at the reality of most businesses – customer information lies everywhere and is being created everywhere all the time. If you think about how you're constantly consolidating that into one platform, you're going to spend all your time on engineering information rather than trying to respond just in time.
Salesforce and Oracle don't manage the interactions that customer are having on an app, stuff that you can really get great understanding from. They're not managing, in most cases, the transaction system, that gives you valuable information.
So actually, once you start to challenge and look at where customer information is sitting, it's not necessarily about buying one big end-to-end system, it's actually implementing the parts of technology that can be quick and agile, whenever you respond to a customer like that.
M: So that's your message, and how are you going about spreading it?
MP: In many cases it's around customer success. It's multiple layers. If you think top of the funnel, firstly what we do is have to establish ourselves as a brand that can be trusted in order to deliver, and a brand that's innovative within their space. We're fortunate enough that a lot of the companies that we work with are innovators within the environment.
Then establishing a different agenda and discussion that people are interested in. If you imagine most of the people you'd engage with from a sales and marketing perspective are top of the funnel; they are not in a buying mode. Even if you engage with them halfway down the funnel, conversion rates are such that only a percentage of them will buy.
If you're in that middle funnel, and I keep coming back to you, 'Ready to buy yet? Ready to buy yet?' It's super annoying and you disengage. Even within sophisticated nurturing streams, open rates are diminishing to small percentage points. We feel it's super important to make sure we let the customer drive the engagement, and if they're not in a buying cycle, we change the relationship and discussion to something that they are interested in, and obviously that's where Relate kicks in from that kind of content strategy.
When somebody is then evaluating us, then obviously it's up to us to make sure we're talking about the strengths and differentiators within our product. Actually over time we have put many many more of the pieces that an organisation needs together to pretty much run end-to-end most of the customer service management, from voice to chat to all of the different channels. But then a lot of it's all about how can they do it quickly. And you know recently it's not just about external customer service, it's internal as well; servicing internal clients.
M: In terms of global strategy, they talked at the launch about trying to let each office drive certain projects, and how the Melbourne team has been driving particular projects. So you're a global company, part of the opportunity for you is being able to scale it, and have a solution that you can take to different parts of the world. But at the same time, to what extent are you localising?
MP: It's a super interesting intellectual challenge. It's all about constantly reinventing the way you do things, so moving from the journey of moving from a single product, single channel company.
It's all super simple if you've got 10,000 customers based in one place, buying off one channel, buying one product. Now we've got multiple product offerings, being bought by multiple channels, either online, offline, or a blend of those with different types of salespeople. And the question then is how do you scale that?
We've looked at is how do we organise our business a bit more around the buying cycle. So smaller businesses tend to have a single buyer, they transact quickly, they help support in doing things but they don't necessarily need a lot of selling assistance, and those happen very, very quickly. Larger businesses tend to buy by committee, the person who's engaged needs a lot of material on you to try and convince other people within their organisations, the level of support is different, the information they require. So we've been thinking about how to organise ourselves and our marketing approach along those customer journeys. But what's surprising is that a simple way to do it is by company size, and that's often right, but actually a lot of big businesses buy very quickly, so don't try and force them into a buying cycle. You can start to use logic and sense signals then quite early on in the process that puts them around the right buying cycle.
We also found that in certain business we have a new type of buyer; I talked about embedded service, where we're embedding services into iPhone and Android apps. The decision-maker on what goes into those apps is not the customer service manager, it's the product manager, and now they're suddenly getting involved in customer engagement.
So we need to think differently about how do we engage, and then how do we do that globally, and understand the nuances when you've got many different variables.
We had this super tight marketing team before and initially we had one person who was doing all of the direct marketing, one person who was running events. Then as we scaled, all of a sudden you find you've got five people in each of those roles, and then you've subdivided their tasks even further, and all of a sudden they're part of a marketing machine rather than seeing an end-to-end side of things.
What we're trying to do is turn this on its head, and people like Lynda [Talintyre, Zendesk's marketing manager based in Melbourne], how can we make her almost like the local CMO and empower her to make decisions? How can we give people the marketing role of owning a specific channel or owning a specific product? So they are really these mini-CMOs within their own areas.
M: But then being able to also take advantage of the connections with other countries, and not double up on resourcing too much?
MP: Totally. So we've got a couple of search engine optimisation experts within San Francisco. We don't need to duplicate that everywhere; Lynda can pull on them. A lot of people are really driving campaigns, and we're just really giving them the flexibility to do that. Since we shifted to that, the quality of people we've been able to attract and retain into the organisation and grow it has been really fantastic.
M: With the mini-CMO role locally, where do you draw the line in terms of empowerment? Obviously you do want a unified branding approach, so how far down that process do you draw the line between what is global and what they control?
MP: Obviously we want to be super careful on design brand consistency tone of voice… and there are some legal restrictions. But ultimately you want your local person to be very much aligned with the local go-to-market team. You want them to carry their own targets, then you want them to delegate budget down. There'll be global campaigns but you also want them to have the budget, for two reasons: firstly, the Australian economy is very different from the New Zealand economy, which is very different from the Singaporean economy.
Giving them money, but also tying that down to targets, and saying, 'OK, you need to hit these goals. Here's your budget. Come up with projects in order to support it'. That's probably the right balance.
It can be stressful for a marketing person. The goal is to grow somebody from being essentially an events person to be an all round business person.
M: So what are your goals for Melbourne?
MP: Obviously we want to continue to expand our business here. I think that one of the big goals at this stage is we've got quite a lot of engineers to hire [175 new jobs over five years].
We've got an events space here which we can start to use as more of an interactive venue for the community, so building that out. Also supporting the continued growth into larger businesses. It's helpful, because we're still quite a young business, to actually have the connections with the government to reassure the very large australian businesses that it's actually safe to innovate with Zendesk as well.
They can already see, 'We need to innovate, but are we ready yet?' and I think the presence of having a large business that's teaming up with the government and teaming up with other large businesses is probably going to help that.