Is this the future of models?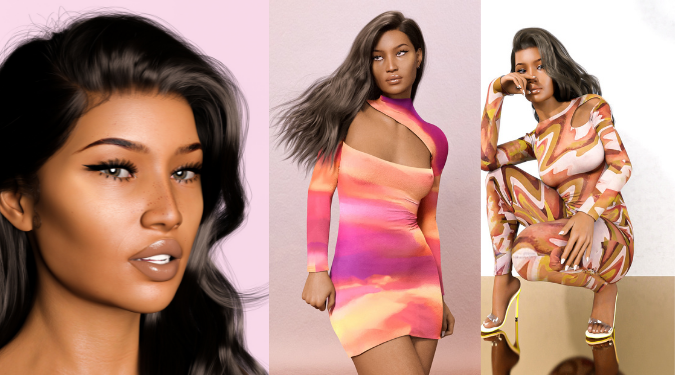 As some brands work towards having more "real" models in campaigns, others are doing the exact opposite. Fast fashion brand PrettyLittleThing has announced its use of the first virtual model.
In a move that has sparked mixed emotions, PrettyLittleThing (PLT) has announced an AI model as part of its new campaign. The latest to enter the Metaverse, PLT has made the bold move to show. The brand says it's part of its commitment to being not only fashion forward but technologically advanced. 
Currently named Virtual Girl, the digital model is said to bridge the gap between Metaverse and real life.
"As a reactive brand we have always listened to our customer's requests to provide them with innovative and progressive content," the brand said in its statement.
"The brand is asking for help to welcome the Virtual Girl into the family with an exciting competition. As a social-led fashion brand, driven by our followers, we want to involve them in the creation of Virtual Girl. The first step is a competition to give her a name," the statement continues.
The future of modelling
With the announcement of Virtual Girl, is this the future that modelling and campaigns is heading towards. PLT boasts a following of well over 17 million on Instagram. Looking at the social influence that a brand similar to PLT has, this might be the start of the next generation. As the cost of using influencers and models can carve out a huge part of campaign budgets, it might not just be showing the technical capabilities of a business, but could be cost cutting as well.
Criticism 
View this post on Instagram
The announcement of Virtual Girl on Instagram was met by mixed reviews. As some fans jumped onto the competition, others saw this as a step in the wrong direction. The fashion industry has come under fire in the last few years because of the lack of relatability between models and the consumer. Far too photoshopped, far too unrealistic have been the criticisms. So, as some brands foray into using relatable models with much less editing, the shift into a completely computer generated model is seen as a backwards step in the progression of realness.