Keeping Kellogg relevant at breakfast through innovation
Behaviour and attitude changes towards breakfast in recent years have called into question what the role is for breakfast cereals moving forward. While Kellogg has shaped an entire industry for more than a century since W.K Kellogg created the first-ever breakfast cereal, the company now faces a real challenge to stay relevant. Samuel Tait met with Tamara Howe, director of innovation and masterbrand, Kellogg Australia, to find out how the company uses innovation to ensure it will flourish and thrive throughout the century ahead.
Samuel Tait: How did you become a leader of innovation at Kellogg?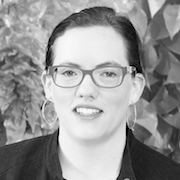 Tamara Howe: I've been in the director of innovation role since I've come back from the US, about 18 months ago. I have a marketing background in food specifically from many years with Kellogg. I have run brands in the US, including the Special K portfolio across North America. These roles have been more of a commercial type role and enabled me to work with innovation partners. This is my first dedicated innovation role and I co-lead a cross-functional unit.
ST: How does your role fit within the Kellogg organisation?
TH: I report through the marketing function and also work closely with our senior leadership team, because the business sees innovation as such a key role to drive growth – it's a bedrock of our strategy.
A key enabler for us to double our rate of innovation this year is the fantastic support from senior leaders in our business.
ST: How do you define innovation at Kellogg?
TH: I think most people still think about innovation as NPD or new product development, specifically new foods. However we take a broader view with innovation. We consider innovation in particular enabling us to make sure our foods continue to stay at the peak of relevance.
ST: How have you approached innovation at Kellogg?
TH: Through the life cycle of the company, we've had the innovation function as both blended within the commercial team as well as separated. Currently our view is it should be a separate, yet cross-functional unit.
When innovation is within the commercial team, it just doesn't get the focus that it needs because obviously the priority is to focus on 'business as usual' – the core 80%. As a brand manager, you're not focusing on what's next; you're trying to keep the lights on with the existing business.
So we've separated innovation out and then the other change we've made which is actually quite unique for both the Kellogg Australia business as well as for Kellogg globally is we've set up what we internally call the Foundry team, which is a cross functional unit. Bruno Madonna is my partner in crime at Kellogg, he's the ANZ research and technology director – we run the Foundry together. We're both fairly new actually. Innovation is really at the heart of our strategy moving forward. We see ourselves as a key growth driver to the business and a future proofer for the business.
We're really trying to operate as an entrepreneurial unit where we all sit together. We have marketers sitting with food developers, sitting with launch project managers, sitting with the finance partner, sitting with the supply chain person and we really feel like that's unlocked our ability to be more agile.
ST: What are some of the big challenges facing Kellogg and how is innovation being used to solve them?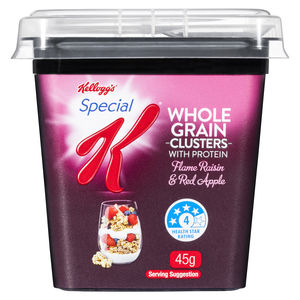 TH: One of the big challenges for the business is the proliferation of choice at the breakfast occasion. Bread is launching into breakfast choices. Yoghurts are obviously launching into breakfast choices. There are other 'on the go' solutions and more grazing behavior as well, which is really changing what traditionally was mum and dad sitting at the table in the kitchen and having their cereal. Our history of what's made us successful in the past has to evolve if we are to be successful moving forward. We need to adapt and meet changing needs, and the fact that people are eating breakfast in different ways. The exciting thing is that breakfast as an occasion is growing rapidly and it's just making sure that we are relevant in the new ways that people are eating breakfast.
It is certainly about channels; making sure we're in the right places. Formats are also a huge part of what we're focused on, and then there is nutritional relevance. Yoghurt, for example, and the huge boom around protein provided through yoghurt, also sees eggs make a big comeback. Kellogg actually offers a great source of sustainable plant based protein and this is an area that we continue to explore.
One of the things I'm particularly passionate about is one of the big mega trends we're seeing out there. The new Nutrition Business Report refers to it as the snackification of breakfast. Breakfast is changing from that sit at home meal, to more grazing behavior as well as eating at work. Millennials, for example, would rather eat breakfast at work so that they can sleep in longer and then multi-task and eat breakfast while they're reading their emails. That's a great place where we can win and give them healthy convenient solutions to meet their particular need and breakfast occasion. We're launching new products in August that will start appearing in stores in September which are absolutely aimed at that occasion.
ST: Innovation comes with inherent risk. How do you mitigate the risk of innovation?
TH: I'd say one way we mitigate risk is if we have the customer (retailer) already on board. If the customer is basically saying I want the innovation immediately, that gives us a lot of traction because we've already got retail acceptance instead of having to sell the product in. There is huge importance in bringing our customers to the front end of our process. It makes a huge difference to the outcome. I'd say this approach reduces a huge amount of risk for us.
ST:  Are there ways in which culture supports innovation?
TH: Our culture is one of collaboration so it's really just the way we operate as a business. I overheard one of our packaging managers the other day saying: "It's a big global company but it feels like you're working in a small business". I thought this was a really nice summation of the culture of Kellogg's. We are very relationship focused. It's a team sport so we're always engaging with our stakeholders, which is where decision making and perseverance comes in.
Innovation is also a team sport. One of the things Bruno and I are very focused on is supporting an energised culture within the Foundry team. We have a great vision statement that we remind ourselves of everyday around creating things that we are proud of. This is really important as it galvanises us as a team. We also have a great scorecard on the wall, ticking off innovations as we get them into market. Because of the amount of pressure we've put on the team to double our rate of innovation, Bruno and I are very cognisant of making sure the team is always energised and motivated. They have been given an extra workload to manage and they are doing it with grace. They've just done a brilliant job.
ST: What is your experience of bringing in external expertise to help the process of innovation?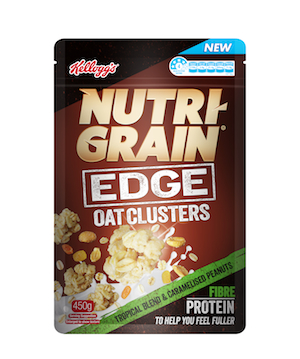 TH: We use a very broad range of external partners and that is becoming more critical and we are doing even more of it. One great example I can share is that we've been leveraging a chef who's actually based in Boston (although he's actually an Aussie). He's been doing a lot of prototyping for us. He then hands over prototypes, which we then pick up, and look to make feasible through our supply chain network. He's bringing some great thinking that might be outside of our regular day-to-day – just fresh approaches to things.
We are also working with nutritionists and some nutritionists that have actually been critical of Kellogg's in the past. We want them to help us. Ultimately we're here to deliver foods to our consumer and we want to do what delights them. Working with nutritionists helps us achieve that objective.
ST: How do you measure the impact or success of innovation at Kellogg?
TH: The holy grail for us is incremental growth. The other thing we really look for is a stickiness and sustainability in market. Our customers are particularly looking for incremental growth and that means bringing new users into the category. It's a key category metric for our customers. They're as equally vested as we are. As a market leader, it's our job to make sure the category is growing. That would really be the goal that we always try to achieve with our innovation.
We also do what we call 'sustaining innovation' by doing things that are sort of new, fun and exciting in the category. For example, a product we're launching in September we're working with some partners who will bring that fun and excitement into the category.
Other metrics we use are pretty standard ones: trial and repeat is a big one, market share also. We set goals within our launch documents. We track those goals and also do a big check in periodically to review trial, repeat usage and also whether it's substitutable. A product may have a low velocity, which means it may have low unit sales per week, however if it's non-substitutable, then a customer may keep it in range because they're going to basically lose that sale, if they remove the product.
ST: What companies do you most admire for their approach to innovation?
TH: Mini is one I have admired for a long time. I think the reason why I admire them so much is that they are disruptive, they're distinctive, but they're consistent and they've got a great personality. I admire that about them – how they can be disruptive and distinctive yet consistent. That's a really great parallel yet a skill.
I think Mondelez is actually doing some really smart things. Belvita is a great example of a product innovation that's so convenient for a consumer. Providing a more convenient breakfast food that didn't really exist before has been hugely successful for them. Cadbury's Creations is also a great example of co-collaborating with a customer at the front end. It's a pretty simple idea but again, it got a ton of traction and is quite successful in market.
The last one I thought of is Coles. They are doing some really interesting things around partnering with small companies to drive a different way of getting into private label. The example I've got is their Naked Truth chocolate range which I think is really again quite disruptive. They've disrupted the confectionary chocolate category with very different flavour formats on chocolate, very different packaging. It's all clear packaging, it's also not your typical Cadbury block chocolate.  Because of all this weird and wonderful stuff on it, it feels more homemade, very authentic, so it's really interesting and very smart to co-create with Coles in order to introduce their brand to the market.