LinkedIn 2022 predictions, content trailblazer and a list to Santa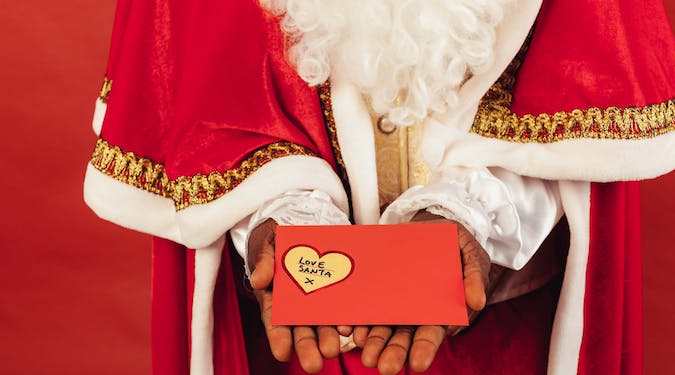 It goes without much ado that gaining organic visibility and traction on LinkedIn is not always easy or seamless. Sue Parker looks at how brands, marketers and knowledge based thought leaders are clambering to grab a share of the professional opportunities that over 12 million Australians and 800 million professionals around the globe provide.  
As membership, engagement and opportunities exploded over the last five years as well as new features and tools, there has also been an appreciable downside with volume and noise.  
When the reach and distribution of articles were throttled five years ago and content quality took a shift, the news feed became an easy and quick way of short posts. This caused the newsfeed to become cluttered with content, often missing the mark and distribution. 
Then there were the grifters of engagement pods and paid engagement systems overtaking content real estate. Given that roughly 10 percent of your network will see your posts in their newsfeed it can be a Russian roulette for visibility. 
LinkedIn have delivered an early Christmas present of newsletters which can rectify the demise of long form content reach.
Newsletters – trailblazing content tool
From October the content marketing game changed with LinkedIn Newsletters.  Once available to a select few, all global members that meet basic criteria and have turned on Creator Mode will now get access. 
Subscriber based has levelled up the playing field giving content marketers, leaders and business owners a real opportunity for significant reach, visibility and positioning from personal profiles. When first published every connection is invited to subscribe which is a golden opportunity. You can also go to town with all creative multimedia and marketing branding as I have designed mine here. 
Newsletters are classified and housed as articles. This means they receive Google ranking and SEO juice. This is a huge value add as newsfeed posts are not ranked by Google but articles always were. But members rarely bothered with articles over the last few years due to the lack of algorithm love. This is despite the value as a permanent body of work and Google indexing.
I predict newsletters will impact the cadence and quality of all organic content in 2022. This enables a richer user experience (UX) and engagement experience. Finally members can subscribe to who and what they want to see. 
My hope is that it will tidy up the newsfeed and recalibrate the nonsense belief held by many that they need to flood content. And don't worry – not every member will jump onto them. Newsletters are not junket pieces of fluffy self-promotion requiring commitment, strategy and consistency.  
More 2022 predictions
Director of marketing at Search Engine Journal, Heather Campbell commented recently:
"Next year, marketers will really see the opportunity of LinkedIn for raising awareness, growing, and engaging with their community. Business-to-business (B2B) organisations are finally seeing the value to marketing like never before".
Now whilst I don't have a crystal ball and surprises are part and parcel of LinkedIn, below are a few of my predictions based on strong indicators:
LinkedIn Live on Company Pages
LinkedIn Live now has broad reach to all creator mode members on both personal and company pages. I predict a shift to more live streaming from company pages to raise brand and employee conversations and awareness.  
Jumprope Video Integration
LinkedIn acquired tutorial video app Jumprope mid-year to bolster their creator tools. The focus to build 'how to' video experiences and enrich video stories will have some surprise features in 2022 to add to the content toolbox.
Service Pages for Freelancers
LinkedIn Service Pages are dedicated landing pages showcasing services and businesses at the top of the profile card. With the rise in the gig economy and demand for marketing and creative services, I see this being given strong attention and greater search value. 
Boosted Posts & Ad Revenue from Company Pages
With additional pages tools, analytics and content options boosting posts from pages will rise for smaller brands and service leaders. 
With the added campaign manager tools of brand lift testing and reach optimisation, small and large brands will be more enthusiastic to invest in paid campaigns broadly.
Hashtag relevance and monetisation 
Expect to greater focus on promoting hashtag integration with the creator mode feature. It may even roll out into Company Page monetisation and paid hashtag captures.
Wish lists
As we approach the big guy in the chimney time of year, here are my wishes for the LinkedIn Santa. I'm sure that these will be a shared sentiment:
An end to useless and pathetic polls. Polls can be brilliant when not overused and posted for strategic value add and professional purpose. But seriously enough of the rather pointless 'what ice-cream do you prefer' or 'what time do you like to get up'

Pull back on all the saturation self promotional, deeply personal content that is posted for exposure vs professional relevance.

Banning of members who click farm paid engagement all over their content. 

Inbox message tools – greater options and a return to date flags.  

Recalibration of 'bigger is better' connection mentality. Use the FOLLOW vs CONNECT button more regularly to tailor and target the network potential as relevant.
LinkedIn is a brilliant platform of opportunity when used mindfully and with enthusiasm. I've got my plum pudding fingers crossed that 2022 will be a year of great and relevant conversations and richer experiences both on and off the platform.