Uber suspends autonomous vehicle testing after self-driving car kills pedestrian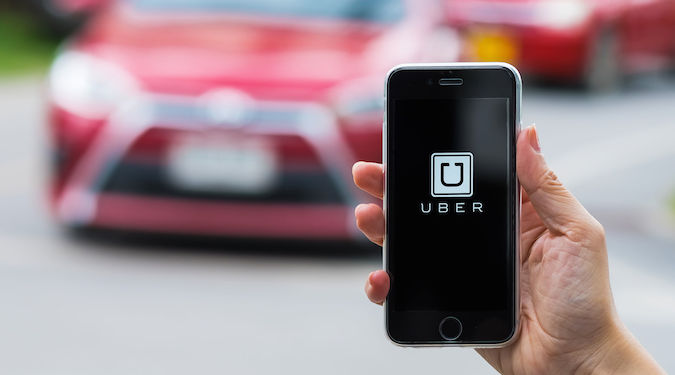 Uber has suspended testing of its self-driving vehicles after an autonomous car struck and killed a pedestrian in Tempe, Arizona.
On Sunday 18 March, an Uber self-driving test vehicle struck 49-year-old Elaine Herzberg in Tempe, Arizona, who died in hospital later that evening. In response to the tragedy Uber has suspended its autonomous vehicle testing in Arizona, Pittsburgh, San Francisco and Toronto.
Other players including Toyota and Nutonomy have also paused their testing of driverless vehicles following the incident.
Our hearts go out to the victim's family. We're fully cooperating with @TempePolice and local authorities as they investigate this incident.

— Uber Comms (@Uber_Comms) March 19, 2018

The vehicle – a black Volvo SUV from Uber Technologies Inc – was in autonomous mode during the accident, driving at 38 miles per hour in a 35 mile per hour zone at 10.00pm. The Tempe Police Department has since released dashcam and interior camera footage of the moments leading up to the crash.
"The driver said it was like a flash, the person walked out in front of them" Tempe Police Chief Sylvia Moir tells the San Francisco Chronicle.
Footage of the incident shows the victim crossing the road with her bicycle on a dark street, "I suspect preliminarily it appears that the Uber would likely not be at fault in this accident."
The fatality in Tempe is likely to slow the progression in autonomous vehicle technology development, with public optimism for driverless vehicles. "This is exactly what we have been concerned about and what could happen if you test self-driving vehicles on city streets," executive director of the Centre for Auto Safety Jason Levine tells Bloomberg, "It will set consumer confidence in the technology back years if not decades. We need to slow down."
Arizona in particular has been popular over the past few years for companies testing autonomous vehicles, due to having fewer restriction relative to other US states. No special licences or permits are required of companies testing driverless vehicle technologies in Arizona, thus Uber began its operations testing self-driving cars in Phoenix in February of 2017.
Further Reading:
Image copyright: jilapong / 123RF Stock Photo