Qantas CMO on data-driven strategy and how the brand manages large data volumes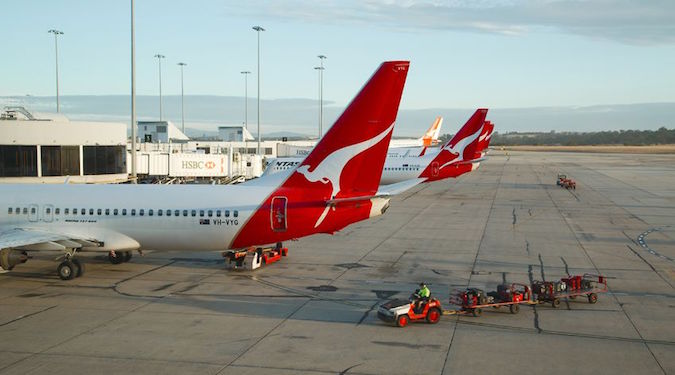 Marketing speaks with Stephanie Tully, executive manager brand and marketing and CMO at Qantas, about the brand's approach to data and how it uses it for strategy and consumer engagement.
Stephanie Tully has been executive manager brand and marketing/CMO at Qantas for two years, after 10 years at the company working her way up through varying roles, including CMO Qantas Loyalty, head of CX design, and manager of product and service strategy.
Her current role sees her manage marketing across the airline business and across the loyalty business. Earlier this year, she spoke with Marketing about the company's approach to data, how it manages large volumes of data, and what role it plays in the strategy of the global brand.
Marketing: What role does data play in your current position, and at the brand as a whole?
Stephanie Tully: Insights and data play a huge role, and that's not something new. We've always been an insights- and data-led brand, but in the last few years, the prevalence and the volume of data that's available, and the way that data can be used in your marketing across more channels than was previously available, has exponentially changed.
Even at the top of the marketing funnel from a brand perspective – and from a strategy perspective at the outset of marketing – data plays a huge role. At the more pointy end, where you're trying to get people to buy a fare on an aircraft, use their points, earn points or redeem points for frequent flyer, the way that you can reach people using data over multiple channels, compared to just the vein of direct marketing, has really changed, particularly in the last few years.
How do you manage gigantic volumes of data? 
For us, there's a lot to data. It's about working out where it adds value and how your operationalise the data into your processes so you can actually execute on it. You need data at the outset to actually formulate strategy. But you also need the data to execute the targeting you need in marketing, and then the data to be able to measure the success of that marketing.
Working very closely with your technology and analytics counterparts is critical to making sure that data is feeding through the value chain, and that it's usable and you can pull out the good data that's going to make sense and add value to customer, versus the data that doesn't necessarily do that.
We've got such a large frequent flyer program in Australia. That has obviously been a key source of our data for Qantas. We see it – hopefully – as a competitive advantage because we've got a program that's now 30-years-old, and we've got that history of data on our customers as well.
Does data play any over-arching role across your entire global brand, or is it broken up into regions and departments?
My thinking is that it needs to play a role across all marketing. Even if you're doing more traditional brand marketing, that still involves more traditional channels. On occasions, that marketing and the reason you're doing it is very insightful and data-led in terms of why you're even talking about certain things, and then how you can measure it.
We've set up, in the last couple of years, very dedicated performance marketing teams that their whole world is about using data to drive people through the path-to-purchase and make sure that we're reaching people on a one-to-one basis across multiple channels to drive engagement and conversion with Qantas.
Data has become increasingly important to the business. There are important things you need as a business to use it well. Data, engagement and audience reach are still only part of the equation. You still need to have great content. It doesn't matter how clever you are at using the data to reach people, it's also a matter of their engagement in what you reach them with.
How do your approaches differ between your B2B and B2C marketing strategy?
It's similar. We've occasionally got different systems that we are getting better at marrying up and playing the B2B and B2C relationships. For us, even our B2B relationships are generally a heavy travelling population within those relationships. The flyer and buyer line is quite blurred for us. You have to be coordinated between the two because often the levers that you're pulling from a consumer perspective impact B2B as well.
Having that co-ordinated view of our corporate customers are, particularly for Qantas, so important. Understanding those corporate customers as travellers as well, and marrying up B2B and B2C from that perspective, is critical to our success.
–
Further reading
–
Image copyright: Gudella / 123RF Stock Photo