Show them the money: how to make CX pay for itself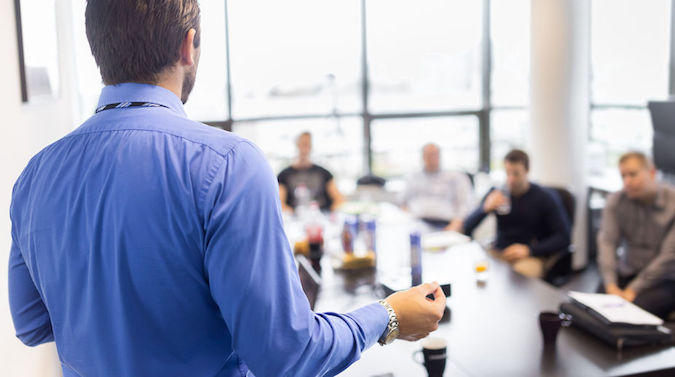 Customer experience must earn its right to exist within your operation, says Chris Breslin. Here's how CX professionals can make their case.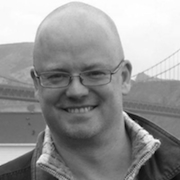 Remember the olden days, back in 2010, when customer experience (CX) programs were the 'next big thing?'
Getting the very latest technology was the goal. Proving value was just a bonus.
The focus was firmly on obtaining the latest, most exciting tools to capture the Voice of the Customer (VoC) to improve customer experiences.
Justifying the investment was someone else's problem.
But things have changed.
Customer loyalty is still widely recognised as a key indicator of repeat business and increased spend but we can no longer just assume the business case for a CX program will speak for itself, without the need for detailed financial planning.
Here in 2017, thanks in no small part to the general turbulence of the past year, CX must earn its right to exist.
And, as with any other transformational company initiative, CX professionals must be prepared to make their case.
Speak the same language
Although it is already widely recognised that obtaining management buy-in is the key to getting a VoC program off the ground and guaranteeing its longevity, we still need greater understanding about what persuades board-level executives to invest in CX.
Is it the value they see in tracking NPS or the 'non-metric' concepts like culture change?
One way of motivating the board to, well, get on board, is to build a strong financial argument by using language the board understands.
Not surprisingly, the two words all C-level execs understand is revenue and profit, so securing the go-ahead to implement a strategic VoC program must prove that VoC will have an impact on the bottom line by improving CX.
It might seem complex, but making the financial case at this level should follow the same core principles as any other investment:
Identifying the risk:

outline any financial risks to your organisation, such as detractors that may fail to renew, taking with them a significant chunk of the annual sales target; the cost of acquiring new customers compared to retaining existing ones; the cost of servicing complaints, etc.

Maximising the opportunity:

demonstrate how promoters – also known as happy customers – can increase sales and revenue by cross-selling and growing 'share of wallet', and, for example, the financial reward associated with reducing churn rates by even 1%.
Strength in numbers
The next step is to build a clear, fully-defendable financial business case, showing expected cash flow impacts for each risk and opportunity.
Depending on the focus areas of your proposed CX program, you may be able to build a clear, visual model of cash flow for areas such as pre-empting unnecessary contacts to the business, reduction of agent-assisted contact through improved self-service, reduction in shopping cart abandonment rates, and increasing first call resolution.
But how do you work out these financial impacts?
It would be simple if customers provided clear intent in their feedback that they'd spend more with you and recommend your organisation to others if you improved your returns policy, for example.
Unfortunately, you have to do the hard work here, which means extracting data from across the company to make this sort of link.
It will take time and energy to integrate large financial and operational data sets with customer and loyalty data to provide context and help the decision-making process for the entire organisation.
However, the more focus you put in here, the stronger your business case becomes.
By clearly modelling your outcome objectives for CX – such as customer retention, account growth, or new business through referrals – you can express a tangible Return on Investment (ROI) to your executive team.
At the same time, you may uncover ways to demonstrate cost savings and other efficiencies.
The time spent on this phase of your business case is more than worth it, because with a financial linkage model in place, investments in CX can be made knowledgeably, with a clear understanding of the business benefits they will provide.
This will not only help prioritise enhancements, but also provide an accurate measure of their impact on the business and on customer loyalty.
From here, you can create an overall cash flow summary that pulls your totals into a proven ROI model, along with the proposed investment and recurring expense amounts, to show the ROI and payback period for your CX initiative.
By working in this proven, financially sound and accountable way, it is much easier for the executive team to visualise the impact of the CX program on the business.
It also ensures you provide tangible arguments to those who are doubtful about less familiar metrics, or more 'theoretical' measures such as loyalty and engagement.
It's also important, of course, to know your audience. When presenting your case, you need to be able to demonstrate clear alignment with your corporate strategy.
Focus on facts, figures and numbers – and be sure that your projections make sense and any assumptions are reasonable.
Equally important is your commitment to a realistic roll-out.
By explaining a clear path towards the 'end game', with careful phasing of your program, you can demonstrate that you are willing to continually evaluate the investment being made, ensuring you get each step right and make adjustments that minimise financial risk.
Now prove it
Even when investment is secured, it's essential you continue to demonstrate the importance of ROI by creating some quick wins for CX and the bottom line.
Using alerts and reporting once the VoC program is in its first phase enables you to make sure that you're able to take swift action that counts towards the financials you've committed to.
You can then feed this back to the executive team to provide clear, visual evidence of the impact that CX is having on the business.
Getting executives on board from the start of any CX initiative is key to ensuring all stakeholders take the program seriously, that staff understand the targets they need to meet, and that people across the business are empowered to achieve these goals.
And by investing time in your business case, you can ensure buy-in for the long term too: not only are you much more likely to get the investment you need from the business, but you will also demonstrate that your program can truly pay for itself.
Chris Breslin is manager, Australia and New Zealand at Confirmit.
–
Further reading
–
Image copyright: kasto / 123RF Stock Photo