Agile and growth hacking: carving out a strategic advantage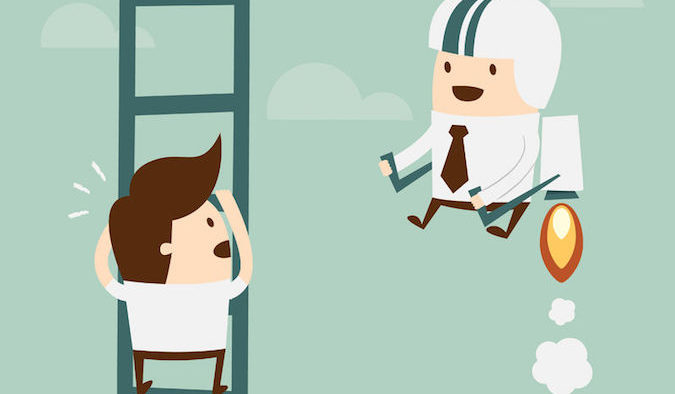 Agile marketing and growth hacking can help carve out strategic advantages now and in the years to come, says Phil Whitehouse.
Crafting a holistic marketing strategy that drives growth is always a big challenge – to put it mildly – but it's only half the battle. Making sure the whole organisation falls into line with the strategy is just as hard. Fortunately, a new approach offers an opportunity to roll out strategic direction in a more simple and coordinated way, and it even provides the flexibility to exploit new, previously unforeseen opportunities quickly and efficiently.
It involves stealing a very simple philosophy from the world of software development – that of agile delivery.
By now most marketing professionals have come across the term 'agile', and even if they haven't had direct exposure to agile projects they understand the main principles. Agile is based on a simple premise; prioritise the functionality with the most strategic value, and get this into market first.
Less valuable functionality goes into a backlog for later release, and then we repeat the prioritise-and-release process in stages.
Not only does this get better, quicker returns, but also it drives constant attention to the business strategy. Every time we prioritise, we assess value according to the strategy. Any new initiatives – or old ones – have to fight for their place in the next phase of work based on what will generate the best return.
It keeps the team on the ground flexible in terms of how they meet the goals, and this flexibility and responsiveness provides a meaningful competitive advantage.
So, if agile delivers strategic value in the context of a project, can these principles be extended into other areas beyond software development? The answer is a resounding yes, and surprisingly it's in business-as-usual where it can have the greatest impact of all.
The BAU team is now rising in prominence as they assume ownership of the newer digital capabilities that can grow the business by much larger increments than ever before. The opportunities relating to work already in market are often much greater than, say, completing a platform migration.
This means BAU should potentially steal resources from a well funded project! And when you see all the  opportunities through a strategic lens, people get less attached to the notion of a project being 'finished', and combine in pursuit of the business goals.
Even campaign work can benefit from this way of thinking, as we enter the world of programmatic experiences. The strategic lens should guide us as we prioritise opportunities that flex over people, time and places. The data generated from the first wave of campaign activity can influence subsequent waves in shorter and shorter time frames, as we seek to build the loyalty base and maximise ROI and minimise the cost-per-acquisition.
Beyond campaigns, this approach can be applied across the whole ecosystem, from SEO to content marketing to social and beyond.
As more decisions are made with the available data, set against a strategic backdrop, we're then better positioned to capitalise on the wave of automation and machine learning which is now upon us.
If all this sounds a bit like growth hacking, then you're in the right ballpark. The rapid experimentation which is the hallmark of growth hacking applies here too, also underpinned by data, creativity and curiosity (to coin Aaron Ginn's phrase).
Agile and growth hacking have complementary mindsets, and you might look at agile as helping to enable growth hacking for the enterprise, providing a lean framework of top down, coordinated strategy, bottom up accountability and autonomy, and cross-departmental transparency.
The latter is particularly important when it comes to the enterprise, given the need for brand, marketing and other departments to align with initiatives progressing at breakneck speed.
Ultimately it's our ability to harness this wave – in our thinking and our ability to leverage technology – that will help us carve out a new strategic advantage in the years to come.
Phil Whitehouse is APAC innovation lead at DigitasLBi
–
Further reading
–

Image copyright: samuraitop / 123RF Stock Photo