The new beauty rules: The tech trends redefining category experiences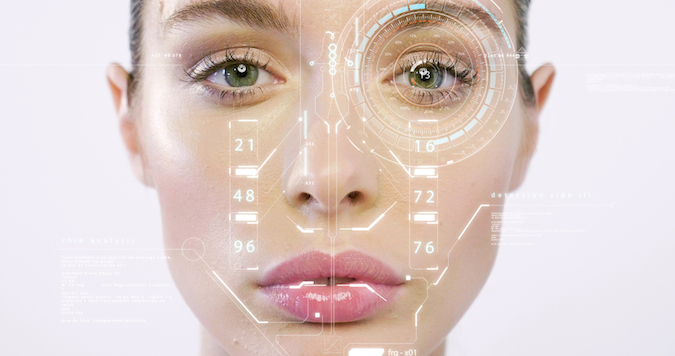 This article is the third in a four-part series by Carat, examining the beauty industry. Read part one or part two.
There is no doubt that new technology trends in the category pre-pandemic have been accelerated, as brands shifted to cater to an increasingly digital consumer. AR and AI have become the driving forces towards new category experiences that combine digital and physical. 
Mixed reality retail
The COVID-19 pandemic dramatically shifted our relationship with retail. Sector lockdowns restricted access and redirected category consumption online. Online experiences reset expectations for the category. Ongoing concerns around contagion continue to curb a return to physical retail for some.
To counter the trend towards ecommerce over in-store, category retailers are introducing 'digitally enhanced' stores to draw people back, transforming in-store beauty retail into an omnichannel brand experience. It's about bringing together the best of the physical and digital experiences.
"We have always considered that the future was not online versus offline, but online plus offline," says Lubomira Rochet, outgoing chief digital officer of L'Oréal.
These 'phy-gital' stores are the culmination of the ongoing trend towards enhanced IRL brand experiences and a cultural context with hygiene high on the agenda. Digitally enhanced store spaces are designed to elevate the consumer experience, making it both more seamless and more immersive, ensuring consumer safety in a new era for retail. Beauty brands are leveraging emerging technology like voice, touch or movement-activated augmented reality mirrors and screens, offering virtual product try-ons, skin diagnostics and shade matching capabilities.
Brands experimenting in these phy-gital spaces and new technologies include:
Mecca who are rolling out connected stores across Australia, featuring digital screens, interactive displays and selfie studios.

MAC who launched their NYC Innovation Lab in late 2020. The store features stations where customers can virtually try on products or entire looks created by local makeup artists, as well as infrared touchscreens to shade-match their skin tone to MAC foundation

. 

Lancôme who in 2020 launched a pop-up smart store in South Korea, featuring contactless elements, such as personal mobile shopping carts, where you scan products with your smartphone to add to your virtual basket, before scanning your phone to purchase at the digital checkout in store. 
While they are experimenting in phy-gital, Lancôme is also taking the inverse approach to mixed reality retail, flipping the trend on its head, by bringing the best of the IRL retail experience online. In August 2020, Lancôme launched a Singapore-exclusive virtual flagship store: the Lancôme Advanced Genifique #LiveYourStrength Virtual Flagship. The 'store' is purely digital, an immersive 3D shopping experience with five unique zones giving customers a multi-dimensional experience of the brand's best selling anti-ageing serum.

One zone is dedicated to discovery, allowing people to learn about the product and the science of microbiome. In another zone, people can experience virtual skin consultations in real time with real Lancôme experts, or alternatively, they can simply take a selfie and use the E-Youth Finder skin diagnosis tool to receive a tailored skin care routine.
A+ = AR + AI
As people's lives become more dominated by digital – a trend accelerated by the COVID-19 pandemic – beauty and personal care brands are evolving their offering to adapt to shifting lifestyles and buying behaviours. Increasingly, brands are adopting augmented reality (AR) and artificial intelligence (AI) technologies to enhance category experiences for a more digitally savvy consumer. 
This accelerated adoption of A+ (the combination of AR + AI) tech is driving four key trends within the category:
Digital Diagnosis

Diagnosis to Delivery

Smart Sampling

E-Make-up
Digital Diagnosis:
Driven by demand for personalisation, big brands are turning to AI-powered technology to deliver tailored regimes to increasingly sophisticated shoppers. Beauty tech firm PerfectCorp is developing tools to help brands (like Neutrogena) tap into this trend. In late 2020, PerfectCorp launched the latest iteration of its AI Skin Diagnostic Solution. Leveraging machine learning, the tool analyses key skin health metrics, such as oiliness, to help brands deliver more personalised product recommendations to their customers. The tool can be used across multiple platforms from WeChat to in store environments.
Diagnosis to Delivery:
A number of beauty players are taking digital diagnosis a step further, using the power of new tech to deliver not only personalised recommendations but also personalised products directly into people's homes. L'Oréal's Perso (launching to market as YSL Rouge Sur Mesure) is an AI-powered device that enables users to experiment with cosmetics in their own home. The device pairs with an app to deliver AI-driven lipstick shade recommendations.
Users can explore shades by a) browsing a trends portal; b) exploring other users' uploads; c) scanning the colour of an item they own; or d) showing the app their hair colour, eye colour and outfit via their smartphone camera. The app also leverages AR technology, allowing the user to 'try on' the lipstick virtually. Finally, the countertop device dispenses that exact shade for the user to wear in real life.
Smart Sampling:
Over recent years, category leaders like L'Oréal have been investing in virtual try-on tools powered by AI and AR. In the current context, with booming ecommerce and increased concerns around hygiene, the ability for people to test products virtually prior to purchase is proving essential. It's also proving profitable, as consumers begin to experiment with products they wouldn't normally try or buy in store. Using L'Oréal's ModiFace technology, Armani has launched AR at scale in China via WeChat. Customers can use the app to try on makeup virtually and purchase immediately.
The Tmall e-comm portal has also integrated an AI experience to help shoppers try before they buy from online flagship stores like Tom Ford. And MAC Cosmetics is offering virtual try-on (VTO) options both on its website and Instagram.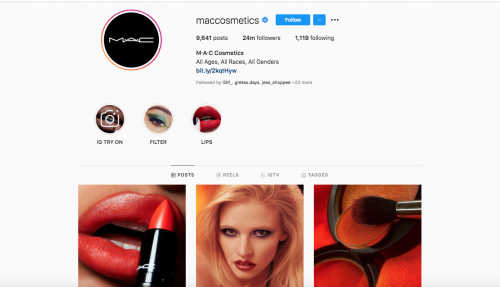 E-make up:
L'Oréal Paris has taken this trend one step further. Tapping into the reality of work and social interactions increasingly conducted via video calls, the brand launched a virtual-only makeup line, Signature Faces. The collection consisted of 10 beauty looks that consumers could 'wear' on key video call platforms like Zoom.
View this post on Instagram
E-expertise
When COVID-19 hit retail beauty hard, brands pivoted to virtual platforms – from Instagram to FaceTime – to deliver their services and share their expertise. In Australia, Mecca Brands began offering virtual events and complementary consultations through FaceTime. Others turned to Chat Box technology, with brands like Bobbi Brown and The Inkey List turning to online chat to field questions and make product recommendations.
Globally, Kiehl's made their Healthy Skin Club virtual, offering personalised consultations via online chat. And Guerlain, Deciem and Clinique all leveraged the accelerated adoption of video call tools like Zoom and Skype to deliver virtual one-on-one consultations between customers and their experts. While virtual consults were a necessity in the midst of COVID lockdowns, experts expect these online experiences will become as valuable as their real-world alternative. With such widespread adoption from brands and customers alike, virtual services are becoming an expectation rather than an innovation, a need to have, not a nice to have.
Post-COVID Commerce
COVID-19 has been credited with the accelerated uptake of ecommerce. Beauty consumers moved online, and, even as stores began to reopen, many opted to stay online. Ecommerce was a lifeline for an industry hard hit by the pandemic. D2C brands and pureplay digital platforms experienced a surge in popularity and purchases. Major players like L'Oréal were able to offset more than 50 percent of sales lost in physical stores across the globe through ecommerce activity. With online purchasing increasingly becoming the norm, evolving trends in ecommerce are more important for brands than ever before. Social and live commerce, which have gained popularity in digitally advanced economies like China, are becoming priorities for major players in market.
Social Commerce
Social commerce is the shift from ecommerce platforms to social platforms, like WeChat, TikTok, Facebook and Instagram, where products are purchased within the ecosystem of the social app itself. L'Oréal is one of the major players tapping into this trend. The beauty brand has bought a minority stake in Replika Software Inc, a social selling platform.
According to a L'Oréal spokesperson: "Today, ecommerce already represents 25 percent of L'Oréal's revenues. The rise of social commerce is a great opportunity for our brands to reinvent the consumer beauty experience worldwide."
Live Commerce
One of the most exciting aspects of social commerce for brands is the live experience. A trend gaining traction in the Chinese market, live commerce features an influencer livestreaming as they try out different products, interact with their audience, and ultimately sell those products. And it has proven its capacity to shift product at scale.
Last year's 2020 'Singles' Day' shopping event saw individual live streaming channels generate in excess of $15 million in gross merchandise value. While China is leading the charge, live commerce is gaining ground in the West in major markets like North America, with brands like NYX, Kiehl's and It Cosmetics all hosting livestreamed shopping events in 2020. Social platforms themselves are also getting in on the action, with major player Facebook launching live commerce platforms across both Facebook and Instagram.
Carat is a global media agency. To download the full report click here.