Understanding customer need is not enough. Time to start making promises and keeping them.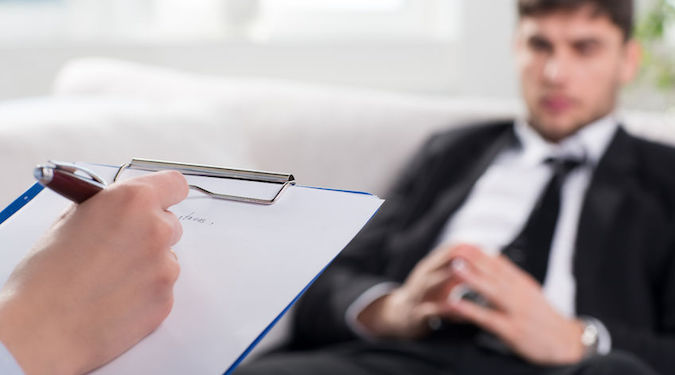 Understanding customer need is vital but not remarkable, says Pip Stocks. That knowledge must be used to innovate, compete and create value in new ways.
At the end of last year, Suncorp reported a business improvement of 2.5% for the last six months of 2017, with business growth in three of its divisions. Michael Cameron, Suncorp's CEO and managing director, said an increased focus on the group's strategic priorities and an elevation of the needs of customers was key to these results. It's great news for Suncorp, but why this is so remarkable?
Call me old fashioned but anchoring your business into customer needs and wants is Marketing 101.
'Satisfying a customer need' was a phrase we used to bang-on about when I grew up in marketing. It appeared on every brief, every 'path to purchase map' and all 'think tanks'.
Misaligned expectations was the topic of a blog I read this week. Although the focus was on making fewer brand promises; I have a different take. Understanding what your customer wants as a way of delivering their needs means you make promises that you can keep. Customer insights are the Holy Grail of modern business, and the more companies know about their customers, the better they can innovate, compete and create value.
What does this mean?
With around 22 stores across NSW, Harris Farm Markets is giving Coles and Woolies a run for their money by focusing on customer insight. By understanding how deeply its customers care about food wastage, it developed the 'Imperfect Picks' campaign, through which the retailer began selling misshapen fruit and veg that didn't meet supermarket specifications. All before its bigger rivals.
The secret to retailer Zara's success has largely beeng driven by its ability to keep up with rapidly changing fashion trends, showcasing its collections with speed and its unrelenting focus on the customer. There is the famous 'pink scarf' story where a number of customers in a number of different countries all asked store assistants if Zara had a pink scarf in its range. It didn't. The customers left. Seven days later, more than 2,000 Zara stores globally started selling pink scarves. 500,000 pink scarves were dispatched. The scarves sold out in three days.
German company Miele studied its consumers in their homes, and noticed excessive cleaning in families where members had allergies. As a result of these findings, Miele was able to innovate a traffic-light-indicator on their vacuum cleaners that showed a user when a surface was dust-free.
Whether it's an intuitive understanding of your customers like Harris Farm Markets, an operationalised process to get feedback to designers like Zara or an active project to understand customers lives like Miele's, developing your customer insights around needs and wants is the first job of any decent Marketer.
So how do you go about this?
Map out all your data sources, scour them for customer needs and fill any knowledge gaps you have.
Articulate what your customers want or need from a brand like yours and write it up as an insight.  (Yes, writing an insight is a skill!)
Then be crystal clear about what your brand can offer them – emotionally and functionally – and start to layer those ideas onto your customer experience maps. Hopefully you have that on your wall already? Marketing 102.
Next month I will continue to map out the customer valuation optimisation model highlighted in last month's column and add more detail around how customer insight drives the five forces of the building a powerful #CX.
Pip Stocks is BrandHook CEO.
Image copyright: olimpic / 123RF Stock Photo