Education versus experience: which makes better marketers?
Is it better to have formal marketing training to stay ahead of the curve, or is staying on the job the better way to go? Tracey Porter investigates.
This article originally appeared in The Experience Issue, our February/March issue of Marketing magazine.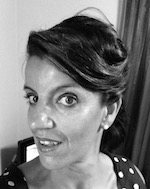 The pace of change within Australia's buoyant marketing sector is virtually unprecedented.
New roles have emerged that didn't even exist a decade ago. Social media, augmented reality (AR), artificial intelligence (AI) and voice activation are the types of advancements that have given rise to whole sectors that hadn't been invented in 2008. To o er an example of the furious pace at which this space is evolving, the ubiquity of digital is such that it has now become a dirty word. In striving to appear at the bleeding edge, marketing teams and their agencies are now banning it from their lexicon. Traditional print, TV, radio, social, cultural engagement and using media as the message – there are endless ways marketers can reach and engage consumers these days. And those worth their salt retain an open mind on their choice and use of platform.
Which poses the question: is formal education in such a dynamically evolving discipline the way to go, or is real world experience the way forward? Marketing speaks to five top-flight marketers to explore what has worked best for them.
The uni junkie
Gemma Gillard, shopper marketing manager at Diageo.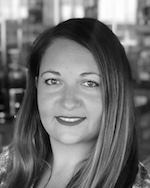 In the normal world Gemma Gillard would be considered a disciple of academic study. A self-described 'uni junkie', the 33-year-old today boasts a raft of letters behind her name as a result of completing a five-year Masters in European languages, followed by a Masters year in advertising and PR. Currently responsible for bringing brands such as Johnnie Walker, Smirnoff and Bundaberg Rum to life in bottle shops and bars across Australia, she started out in ad agencies, working her way up from a graduate account executive position over eight years ago, before taking the leap client-side in 2014.
During this time she has worked across many facets in the marketing sector – covering everything from CRM (customer relationship management), digital, loyalty programs and experiential to TV, radio and in-store activation. While conceding her career path has been anything but linear, Gillard says as well as offering her a solid foundation in marketing theory, her scholastic endeavours have also given her the business contacts and avenues to help her pursue her first job.
The only blight on her career path to date has been her student loan, which sits at around $50,000. Gillard argues that while her undergraduate degree provided her with more time to define her career choice, the university environment did little to support her to start identifying career options and it was only the single year of marketing study at business school that opened the door to her career. While she sometimes wonders where she'd be if she'd skipped uni and headed straight to work, Gillard says ultimately she's progressed quickly in her career because once she was exposed to the possibilities of a role in marketing she's been single-minded about the fact that this is where she belongs.
"The optimist in me believes my degree has helped me fast-track my career development, particularly since coming to Australia where a degree has always been a requirement for the jobs I've done. But seeing others of the same level without the student debt behind them shows it's absolutely possible to progress without formal qualifications. I think the beauty of the marketing sector is that it values skills gained from anywhere, whether formally or through vocational experience. A degree can help you identify your soft skills and the theory to go with them, but there's nothing more valuable than gaining real world business experience in such a fast-paced and ever-evolving sector."
The accidental marketer
Andrea Ryan, CMO at Unique Estates.
Andrea Ryan's entry into the marketing sector was far from planned. The British expat was busy studying what was then a brand new module called marketing communications as part of a higher national diploma in business, when she found herself presenting an anti-smoking campaign to class and was awakened.
Since then she has worked for a not-for-profit, the London 2012 Olympics, jumped the fence to dabble in agency marketing and then returned client-side to try her hand at luxury real estate. After first obtaining a business diploma through the Chartered Institute of Marketing, she obtained a marketing degree at night school. Ryan says when she studied, the focus of the curriculum was largely on hard skills and students were left to figure out the soft skills on their own.
While her degree gave her a sound platform to work from at the time, Ryan believes the changing pace of today's sector means there are just as many opportunities available for marketers who have not undertaken formal training. "I feel – particularly in this now connected world we live in – the rules have changed somewhat. We can be a lot more creative and pretty much just do it with fewer consequences in terms of spend and impact – unless you really do something stupid and it goes viral. There's so much more information out there too. People can be marketers on any subject if they want to be; however, the fundamentals of marketing will always remain the same."
As something of a 'jack of all trades', Ryan says if she had her time again, she would still seek to gain formal qualifications, but would opt to hone down her degree and specialise in a specific area such as social media, event management or publicity to equip her with the skills to consult or set up her own agency. That said, she says formal qualifications in the modern marketing world are reflected upon favourably, but are "not necessarily" a reflection of how good the staff member will be in their chosen role.
"I have discovered that professional development, while important, is complemented hugely by personal development. If you know yourself – who you are, your values and what you can offer in terms of skills – this maximises your ability to offer your professional services in the best way possible."
The unapologetic cynic
Bella Katz, group marketing manager, premium brands at Zagame Automotive Group.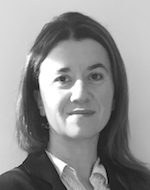 Bella Katz's marketing career has a distinctive international flavour. Born in Russia, she was educated in New Zealand, employed in Tokyo and London, and launched her own marketing consultancy in Melbourne.
Earlier this year the 43-year-old was engaged by Victorian group Zagame and began her tenure as marketing lead for its Audi, Alfa Romeo, Abarth and Fiat brands. The holder of a undergrad degree in English literature, Katz is a firm believer in higher education, having also completed a postgraduate degree in marketing at Monash University in her late 20s and undertaken regular supplementary workshops ever since.
Katz says while she has spent "thousands of dollars over many years" studying, she believes her postgrad work gave her an excellent marketing foundation. "The study gave me the background that I didn't know I'd need or value until I developed in my jobs. I'm glad I have that background of analysis and investigation that I can dip into. The courses have kept me up-to-date and exposed to other companies and peers in similar roles, and they've given me access to some excellent professors and experts in their field (professors with world-class consulting experience and case studies).
"I've always loved marketing and used those skills to work my way up, across – sometimes down – and learned something new from every role. I highly rate a good education, but it doesn't have to be from age 18, it can be gained later in your professional life." K
atz, an unapologetic cynic when it comes to the hordes heralding 'the next big thing', says she see real strength in having a classical marketing foundation. "That means no matter what the latest marketing 'channel du jour' I judge it in the context of traditional marketing. Without brand positioning, strategy and understanding where your customers are, you're wasting marketing money only running press ads, or just focusing on Facebook, or getting excited about an 'influencer' holding your product.
I think formal qualifications are even more relevant now because social media gives a lot of faux experts a very prominent and far-reaching platform. We need more cynics in the marketing world who can step back and apply real marketing skill, be neutral to hype and use research wisely to inform their work."
The alternative advocate
Col Kennedy, general manager brand and customer experience at Country Road.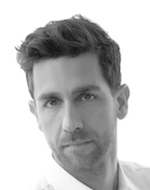 Col Kennedy quite rightly has a foot either side of the fence when it comes to defining whether higher education or work experience is better for a marketer's career success. A brand marketer with two decades' marketing, brand, ecommerce and product development experience across big name brands including Target, Cotton On, Walt Disney and Sony, Kennedy came to retail courtesy of a BA Hons marketing degree and a postgraduate diploma in marketing.
But while his study taught him many of the fundamental marketing principles he has relied on as his career has progressed, it was the time spent away from educational institutions where he feels he made the most progression. "I actually did a sandwich degree, which in the UK means after your second year of study you have to do a year's placement in industry. I found this crucial for my final year of study because you got to try what you had been learning, elements such as strategy that you would not get to immediately work on or use until you progressed in your career."
"It soon began to build, however. Someone once told me that at a point in your 30s it all levels out, which I would agree with. I have had people in my teams over the years who did go to university and those that didn't." When it comes to career progression, he hasn't noticed much of a difference, he says. While he believes that, for some, formal education is as relevant now as it has been in the past, the change occurring within the marketing field is forcing disruption within the education sector.
To help further business education within the sector, Kennedy now sits on an advisory board at Deakin University where, alongside a number of other key industry figureheads, he is helping to guide the strategic development of marketing both nationally and internationally.
The decorated academic
Lee Tonitto, CEO at the Australian Marketing Institute (AMI).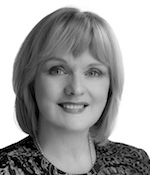 In a career spanning 30 years, Lee Tonitto has represented major brands including Unilever, Revlon, AMP and the Commonwealth Bank's Count Financial. As the head of the peak professional body for marketers, she sees it as the responsibility of her organisation to provide cutting edge marketing theory and practice to fuel progress in the careers of both the 6000-plus membership body and the 60,000-plus marketers dotted around the country.
In addition to attending leadership programs at Harvard Business School, she has a long list of academic achievements including a BComm in marketing and management accounting from the University of New South Wales Sydney and an MBA from the Australian Graduate School of Management.
Unsurprisingly then, Tonitto is a key proponent of all marketers gaining formal qualifications, irrespective of previous experiences. She says there are several different approaches to gaining formal marketing qualifications, but an AMI-accredited qualification will provide marketing graduates with a "strong practical and theoretical introduction to build upon" when eventually entering employment or seeking to climb the career ladder.
She concedes opportunities exist for people without formal marketing qualifications, but notes, "Employers are seeking candidates to undertake formal training and ongoing professional development. "The quality of a marketing course or an MBA course will ultimately be judged by the ability of its graduates to perform at a high level in a changing and competitive business environment. This requires a flexibility of approach and a commitment to a lifetime of continuing marketing education."
Further reading
To purchase a copy of the latest issue or a subscription to the mag, visit the online shop »