Why brand ambassadors still matter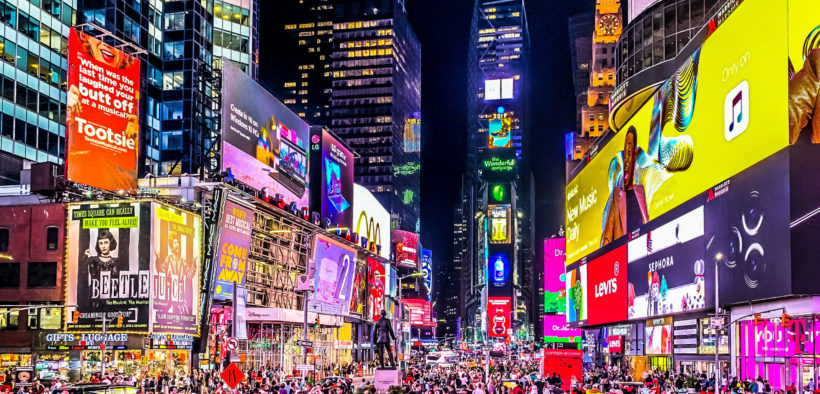 Why are brand ambassadors still a thing? A couple of years ago when visiting Italy, I saw something which troubled me greatly. A billboard for fashion brand Brioni with a vaguely familiar face staring at me. Is that Matt Dillon? I was confused. I was wondering why Matt Dillon was being used to sell me fancy coats. 
Something didn't compute in my brain. Why not just hire a young model? Why did Brioni need the star power of Matt Dillon? Wouldn't it just be distracting? We've all been there, where you see a random celebrity being used to advertise a brand that they have nothing to do with. Another example is Cara Delevingne partnership with TAG Heuer, the watch company. Why exactly is she a trusted source for watches?

Cara Delevingne for Tag Heuer.
Do influencers and celebrities beat models in persuasion?
You might think, like I did, that in the age of digital media, where brands are able to communicate directly with the customers, you would no longer need to associate your product with someone famous. But, like me, you'd be wrong. Because apparently, ambassadors are still an essential part of marketing for many companies. 
According to a report by the Digital Marketing Institute, 49 percent of consumers rely on influencer recommendations. Forty percent of consumers bought something after seeing it on social media. While brand ambassadorship has expanded to include the category of influencers, the principle remains the same. Companies borrow the reputation and trustworthiness of well-known individuals to persuade consumers. 
I can understand influencers being brand ambassadors. They build their following in particular markets, and are presumed to be experts in that field. Another advantage with influencer marketing is that their audience tends to feel responsible for the influencer's success. In a sense, the influencers are the elected thought leaders for a particular market or audience. 
Influencers are able to tap into that relationship far more easily than most celebrities, who often do not engage with their fans on a daily basis. It's understandable that consumers wouldn't trust a brand to positively present themselves, as they have no reason to be honest with you about their product. But for whatever reason, if you pay someone else to say the same things, people trust it more. Go figure. 
What does the consumer want?
Okay, so consumers trust influencers. In fact, in that same report from DMI, 82 percent of consumers trust opinions they discover on social media when buying a product. Fair enough.
What's baffling though is how brands still pick random celebrities to market products that have absolutely nothing to do with them. As an example, Porsche just tapped British tennis player Emma Raducanu to be the new face of the 911. 
She says that she's an avid motorsports fan and that Porsche is a brand she's loved since childhood. Does any of that inspire trust in a potential customer? Is anyone sitting on the fence of buying a quarter of a million dollar sports car going to be convinced by a 19 year old tennis star?
Celebrities versus influencers
Meet @supercarblondie. She's got ten million instagram followers. Guess what she's known for? Don't you think she'd have been a better choice for Porsche? For one thing, she's got five times the number of Instagram followers as Raducanu, but her audience is comprised of people who like cars. Supercars, in fact. 
You might be thinking that there is a certain prestige that comes with a celebrity brand ambassador, though. While influencers are important, people are still more likely to follow their favourite athlete or actor. No, again. Seventy percent of teens trust influencers more than celebrity ambassadors. That's unlikely to change when they're no longer teens. On top of that, four in ten millennials claim that their favourite influencer understands them better than their own friends. Even more damning for the era of celebrity endorsements is the fact that only three percent of consumers said they would consider buying a product in-store if it was promoted by a celebrity – compared to 60 percent who said they would if it were promoted by an influencer. 
My hat is off to Raducanu – presumably she earned a ton of money for this endorsement. But I just don't understand what Porsche, and countless other brands, are thinking. Is it just me? I might be overthinking it, but I doubt it. I think brands could spend money far more effectively if it targeted the right influencers.