5 key takeaways in Travel and Tourism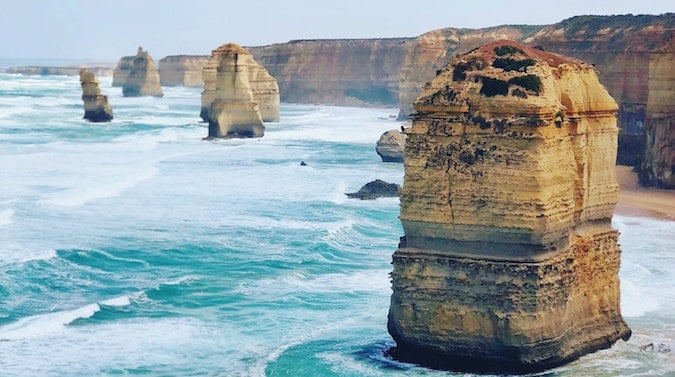 Pre-pandemic, the visitor economy in Australia was worth $150 billion to the nation's economy and employed nearly 1 million people directly and indirectly in our industry. Lucio Ribeiro writes about why the brain-drain the industry is experiencing is one of the most frightening consequences of this pandemic.
However, with the outbreak of COVID-19, this figure has since halved. The industry is now set on a roadmap to recovery, which looks at regaining the trust of Aussies and Kiwis to travel domestically. This means building engagement by keeping your brand and destination alive and enriched to ensure it remains top of mind as the floodgates reopen.
These figures have a domino effect on small, medium and large businesses that service the industry such as hotels, hospitality, transport, major events and business events. We can't forget the business travel segment. The business events sector alone (not including major events and festivals) is the highest yielding sector in Australian states' visitor economy. In the 2019 fiscal year (FY) business events injected 12.85 billion of economic benefit to Victoria alone, attracting 12.67 million business event delegates and exhibitors and directly supporting 84,730 jobs.
The impact is also not just financial, it also generates a brain-drain for the industry, where talent shifts careers and moves locations to support themselves.
Recently, Advertising Week APAC hosted a virtual event as part of their 'Advertising Week Briefings: 5 Things' series, presented by the founder of Lucio.AI, Lucio Ribeiro.
Joining Ribeiro was:
Andrew Waddel, General Manager Australia for Tourism New Zealand
Felicia Mariani, the CEO of the Victoria Tourism Industry Council
Suzana Bishop, the CXO of Federation Square
Their knowledge and expertise of the industry provided some pretty compelling insights. Each panelist reminded us that this is an opportunity to bring freshness, innovation and to make important changes to get the industry back on top.
Here are the five takeaways from the event:
1. The driving holiday
One of the important changes that will lead to the recovery process of the industry is the undervalued experience of the driving holiday. In a time of uncertainty and international restrictions imposed, exploring the hidden depths of our own backyard has never seen like a better opportunity. It's forecasted that domestic travel will be amplified, with Australians extending domestic holidays from traditional 2-3 days to 5-7 days, having Aussies travel to farther-flung destinations than ever previously gone before. From a marketing perspective, Andrew Waddel explains that the rejuvenation of domestic travel taps into our national identity of what it means to be an Aussie or a Kiwi. This is such a unique and rich territory that brands and organisations can begin to explore deeper. It also allows for a more collaborative approach within the sector- from suppliers, through to the product, to national marketing organisations, working together in the rebuild and recovery plan of the industry.
2. Interactive experiences
Turning to the event world, which is an important segment of the travel and tourism industry, Suzana Bishop discussed how Federation Square is taking a new approach in the way event spaces are to be shared among people. The iconic venue space located at the heart of Melbourne's CBD is reimagining and re-branding the space as an interactive and playful experience, utilising augmented reality and technology to create a holistic environment. Bishop states: "It's less about bringing big crowds for an event and more about allowing you to come through any time that suits you while still having a great experience!"
3. The role of technology
Sérgio Brodsky, Co-Host of Marketing Mag's Futurecast, asked the speakers about the use of technology for the future. All the speakers spoke about how technology has emerged as a frontrunner in bringing a brand to life and providing experiential and symbolic benefits, despite people not actually being able to experience the physical product (end-destination). Technology has kept consumers deeply engaged through means of gamification and virtual experience, where different and new channels are being used to connect with consumers. In their latest campaign 'PLAY NZ', Tourism New Zealand has utilised imagination, gamification and storytelling in its brand's latest advertising campaign which uses virtual reality to give viewers a digitally interactive walkthrough of places and experiences that New Zealand has to offer. The campaign's success is attributed to the way it creatively highlights the context of the consumer in today's world. Another example was the 'Virtual Square' from Federation Square in Melbourne.
4. Being resilient and creative as an industry
Pivot, adapt, implement and rearrange, are just some of the few words familiar to the travel and tourism industry during this time. The industry has exemplified what it means to champion the consumers at the heart while keeping the brand's story engaging and relevant, despite being hardened with setbacks, restrictions and border closures. Mariani closes the session by encouraging everyone to consider a career in travel and tourism. Despite all that the pandemic has done, it's a career that is incredibly rewarding and nurtures a skillset that is rounded, dynamic and versatile.
5. Pursuing a marketing career in Travel and Tourism
Finally, when advising the audience on what sort of skills a young marketer should have to start a career in travel and tourism, the panel agreed that young marketers should aim to become a generalist with a specialist passion, the future of work includes flexibility so that professional marketers can shift segments however feeding a particular passion will give anyone a direction.
You can watch the full event:
The next event 'Advertising Week Briefings, 5 Things: Sport' is happening on Thursday 3 Dec 2020 at 6:00 PM (tickets here).
Lucio Ribeiro is a marketing and business strategist consultant at Lucio.AI. He is the creator and presenter of Advertising Week Briefings: 5 things.