How to convert and retain consumers in an age of choice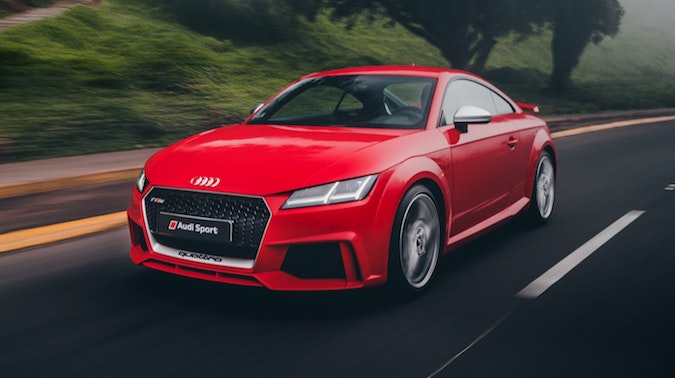 With consumers revelling in the privilege of choice, the role of marketing has never been more crucial in the process of retaining those who are brand loyal while simultaneously attracting new customers. Tim Flattery considers the car industry and what factors cause consumers to shift or stay.
Consumers are ultimately swayed by two things: the features of a product, which speak to the rational side of the brain, and the brand itself, a more emotional connection led from the subconscious, popularly referred to as the 'heart'. It is here where the brand voice and the voice of an independent third party can combine to influence decision making, disrupt bias and change a purchase decision.
In CarsGuide's 2020 'Digital Influence Study', the research highlighted that consumers face such a predicament when it comes to the battle of the head and the heart, that 65 percent of new car buyers admit to not knowing which brand they prefer at the start of their research and a third of buyers change their mind entirely when it comes to buying a new car.
And why is this important? It highlights that, in the age of hyper choice, the traditional sales funnel no longer exists. Instead, a wave model is a more accurate representation of the workings of the brain when it comes to understanding the complexities of decision making. When someone is considering the purchase of a new vehicle they will more than double the number of brands they are considering during the research and investigation stage. For instance, of the recent car buyers surveyed the average number of brands considered jumped from 2.4 to 5.6.
While the research explores the automotive industry, it undoubtedly shines a bigger spotlight on how marketers need to change their strategies in order to be present at the multiple phases of a customer journey. Marketers need to support consumers as they ride the wave of brand indecision.
An age of mistrust
One of the chief findings from the aforementioned study is that in an age of Google and general mistrust, consumers look to the internet for reassurance about their purchasing choice. A fundamental resource to this online reassurance is review websites with 54 percent of respondents citing car reviews and comparison websites as having the single largest impact on their purchasing choice.
It makes sense. Every purchase journey begins with unanswered questions. As the number one automotive editorial site in Australia, a finding independently certified by Nielsen, we witness first-hand the demand from buyers for simple Q&As across our web traffic every day. And to attain these traffic figures, we invest heavily in research and analysis of the online consumer journey to understand the key factors to success.
A strength of operating a car review website is the ability to provide answers to broad queries such as 'best seven-seater?' or 'best vehicle for towing?' If a brand wants to make it to the final purchase, it is vital that it is included in this initial 'unanswered questions' research stage.
When a trigger event occurs, we know that purchase intenders enter a research stage. Our own findings show that for new car buyers the average number of brand's that are considered jumps from two to almost six meaning that all of the important brand building work done in the 5-7 years between car purchases is at risk of being wasted unless the correct channel strategy is employed.
Thinking outside the box
But how do you convert customers when the path to purchase suddenly becomes a freeway?
Consumers are buying 52 weeks of the year and so it's important to have an 'always on' digital strategy. Unlike television, which has a high purchase cost and limited availability, digital channels enable marketers to be omnipresent and developments in online engagement technology now mean audiences can experience a brand emotionally and rationally before physically touching it.
For instance, in 2020 we launched a new product called 'CarsGuide 3D'. A new virtual experience technology designed to transition customers from the editorial environment straight into the dealership from the comfort of home. The 3D virtual technology recreates the interior of a dealership and allows customers to visit 'hotspots' which include information on features and benefits for products. Visitors could also find dealers' pages and book a test drive. The strength of this activation is the ability to integrate marketing and point of sale material with the third-party voice of the journalist, who could provide detailed answers to any unresolved queries creating greater confidence in the product in the eyes of the consumer.
Another product created was a 'Virtual Ride Along' product where prospective customers can go for a virtual spin in a car on their shortlist. Nissan Juke is the first brand to deploy this tech. The experience resembles a test drive which has been conducted remotely, enabling the customer to experience all of the features of the new Juke – including the sound of the engine at speed. We also this with a pop-up virtual walk-around, allowing people to explore the product features of the Juke with the backdrop of Sydney Harbour and Barangaroo in the background. Effectively combining rational product exploration in a more emotive setting. Online advertising has definitely come a long way forward since the simple banner.
Key takeaways
So, what type of digital content should marketers invest in? Well, this should be decided on a case-by-case basis and to make broad sweeping statements here does the methodology an injustice. What we would say is that it is important to make sure on review websites that you have a combination that includes sponsored content and independent editorial, this will help you to both tell a story while offering independent verification in the form of an unpaid media review. Our other recommendations would include:
Follow the science and not the bias. Make sure you've got the right data to make the right decision. With all car review websites, they'll have information on what people are searching online for and insight into how you differentiate yourself from your competitors. Make sure they are utilising this insight when designing your campaign.
Timeline is important as well. You wouldn't sign off a TV campaign overnight. You need to spend time investing in a strategy that will deliver your objectives. Time and time again we get requests for a quick turnaround on a proposal but literally what we can now deliver is almost endless. Spend some time with review websites and push them to deliver experiences that speak directly to your audience to ensure they remain engaged (or become distracted) and focus on your brand alone.
Once the review website has analysed the data, merge it – both the review websites qualitative and quantitative research and the manufacture's buyer numbers should be combined to ensure you're delivering the right channel strategy.
As consumers struggle to reconcile the demands of the head and the heart, the industry needs to adopt a tactical always on approach to make sure they're attracting those considering a purchase and retain those who are already brand loyal. Achieving this in an increasingly rich digital space is making marketing more complex, not easier. There are more options, particularly in terms of digital engagement that can be explored and so we need to change our thinking and be vigilant to ensure continued loyalty as consumers make the most of the privilege of choice. Fundamentally, we need to be concerned with two key factors: How to convey features in a concise and trusted format and of course how to build awareness and emotion around brand in an unprecedented age of choice.
Tim Flattery is the head of CarsGuide Labs.
Photo by Eduardo Flores on Unsplash.
Research mentioned:
[1] Digital Insight Study, CarsGuide, 2020
[1] Nielsen Digital Content Ratings (Monthly), July, August, September, October 2020 text, P18+, PC, Smartphones & Tablets