Marketers respond to a world without Google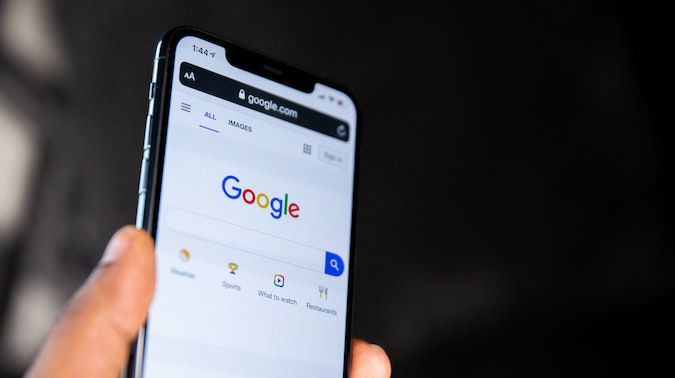 We ask the industry: Could Google actually pull its search engine from Australia and what could that mean for digital marketing and business?
There has been a lot of talk about the tension between the Australian government and tech giant Google. The latest version of the code from the Australian Competition and Consumer Commission (ACCC) requires Facebook and Google to pay Australian media outlets for news content. In response Google recently flagged potentially removing its search engine from Australia, something that would inevitably impact the marketing, advertising and business sectors more broadly. 
Will we have to quickly 'Bing' something we don't know about? Where will we serve our online ads? What will happen to SEO specialists?
While Google says it is willing to support the code and journalism generally, Mel Silva, the VP of Google Australia and New Zealand has made it clear that the current iteration of the code is unworkable and has threatened to pull the search engine from the local market.
Marketing speaks with digital marketers and business leaders about the potential reality of a world without Google.
James Polidoras, CEO and Founder of The Compilator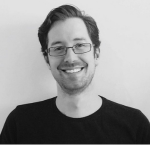 "Google and the Australian government are currently at odds due to the government's new policy, which was clearly written by someone who has no idea how search engines work. 
If Google was to pack up and leave Australia, businesses would take a massive hit with some potentially having to close their doors completely. However there are ways in which organisations pivot into other areas to maintain their profit margins.
Companies would need to migrate across to Microsoft Ads (formerly Bing Ads) or utilise social media more aggressively. This is fine for larger brands who have an extensive marketing budget and agencies to assist them, but for smaller brands without budget or assistance this could be asking too much. 
Both parties should sit down and work out a compromise, such as allow them to decide if they want to be served within the Google sphere. This solution would affect both parties' bottom line Google through having less content to serve to the public and place ads on and publishers from a reduced amount of traffic through to their properties. 
Google leaving our shores could result in a cascading effect that no one wants to go through, especially after last year."
Teresa Sperti, Founder of Arktic Fox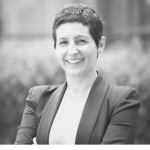 "2021 is shaping up to be one of the biggest changes in the publishing landscape we have seen for a very long time. If it wasn't enough for marketers to contend with the death of the third-party cookie, brands and advertisers are now faced with the pending privacy changes by Apple, which will require users to explicitly opt in to be tracked as soon as Autumn, and also deal with the potential fall out of the News media bargaining code.    
Based on findings from an ACCC review published in October 2020 – we know that in 2019 roughly 53 percent of all digital ad spend in Australia went to Google (which includes all Google properties not just search). This market dominance is the very reason the government is intervening in the sector. But this dominance also paints a picture around the impact of such a change. 
Over many years marketers and brands have invested heavily in building search capability – honing their strategies overtime based on learning to drive acquisition and growth. Google's dominance has meant for many that their search strategy is centred and focussed solely on Google. Whilst brands of all sizes will be impacted, small to medium sized enterprises are far more likely to feel the pinch vs larger brands and advertisers. SMEs typically have smaller marketing budgets and turn to online as a more cost-effective way to drive key marketing and business outcomes.   
This therefore means many are likely to have a greater dependence on channels like search to compete with larger brands and therefore are more likely to feel the potential impact of Google departing Australia. And this dependence isn't just in the form of paid search advertising either.  Many small to medium sized brands also invest efforts into SEO to improve organic rankings to deliver business outcomes.   
We work with an array of brands from SMEs through to large corporates and it is not uncommon to see brands highly dependent on a single channel – sometimes it is email and other times it is often search. For some more than half of their web traffic can be driven from Google search which shows how big the impact could be for these brands. Whilst there are alternatives in the market – Bing, duckduckgo and others – the challenge for marketers and brands will be how quickly they can pivot if Google withdraws and how sizeable the hole is that they need to crawl out from. 
This is a really good reminder for marketers are brands to ensure they adopt a marketing strategy that isn't overly reliant on one channel to mitigate risk."   
Rhett Mitchelhill, Search and Affiliates Lead at Half Dome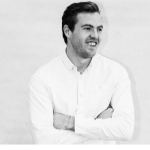 "Thousands of SEM and SEO specialists across the country would have to pivot their attention and skillset away from Google towards traditionally under-appreciated and under-utilised engines, chasing any opportunity to sure up revenue and maintain performance for their clients. But that is only if those search engines are willing to play ball with the Australian government. 
One platform that is very keen to not let this unbelievable opportunity slide through its fingers is Bing, who made a big splash overnight being approved by the government's News Media Bargaining Code, and as such presenting as a real alternative should the unthinkable happen. 
Although Bing has been an afterthought for many in the industry, its star has slowly continued to rise with particularly strong growth in the US market, now boasting 37 percent of desktop traffic. With only 15 percent in Australia, its penetration in this market was likely to grow regardless of Google's position. Amongst other tactics, one of Bing's keys to success has been its ability to build a premium network of publishers under the Microsoft umbrella, allowing advertisers to tap into Outlook, MSN, Skype, Yahoo, AOL, Nine, Gumtree and many others.
All in all, Bing is well placed to provide a viable alternative in this country and will be a natural transition for most, but all eyes will be on Apple with the rumour mill continuing to spin about their potential entry into industry. This will be of particular interest in Australia, given we have one of the highest rates of iPhone penetration in the world.
Personally, I believe that although Google withdrawing would leave a huge dent in the market, COVID-19 has taught us that humans are incredibly adaptable, and I don't think it'd be long before we'd start to 'Bing it'."
Billy Tucker, CEO of Oneflare
"We've come to accept that Google is the gateway to the internet in Australia with well over 90 percent  of all searches occurring on the platform. Australian consumers are increasingly navigating the web using Google; it's where the majority of online journey's begin regardless of whether the destination is familiar to us. How many times have you typed the name of a well-known retailer or even your bank into Google and clicked the link instead of going straight to their website?

Google has changed significantly since its launch almost 25 years ago, and particularly since it discovered the enormous sums of money that can be generated through Ad Words. The introduction of its AdWords monetisation model in October 2000 has generated more than 50 percent of parent company Alphabet's US$150bn+ revenues in 2020. However, since the dawn of AdWords, Google has been trading off the quality of search results for ad revenues, meaning that search results are heavily influenced by the pay-for-performance platform

Google's own results now account for 65 percent of all searches, with 35 percent or fewer searches resulting in a user clicking on an organic result. This makes it pretty hard for brands to be sure that their name is showing up in Google where it rightfully should be. 
In a world without Google, there would be a massive adjustment period, both for consumers and for brands. There would be an immediate return to Above The Line before internet search utilities filled the void.

Apple would wring their hangs at the opportunity to fill the space left behind by Google with the majority of journeys occuring on their devices. No doubt they'd be eyeing up the $4 billion of advertising revenue Google would have walked away from!"
Photo by Solen Feyissa on Unsplash.